Bundt cakes are presentable. Their mold is their tux. Easily presentable, you could pass them off as a professional, gourmet effort. But I love baking them because there's really no need of decorating it fancy; a simple glaze or sugar dusting does the trick and they still taste super.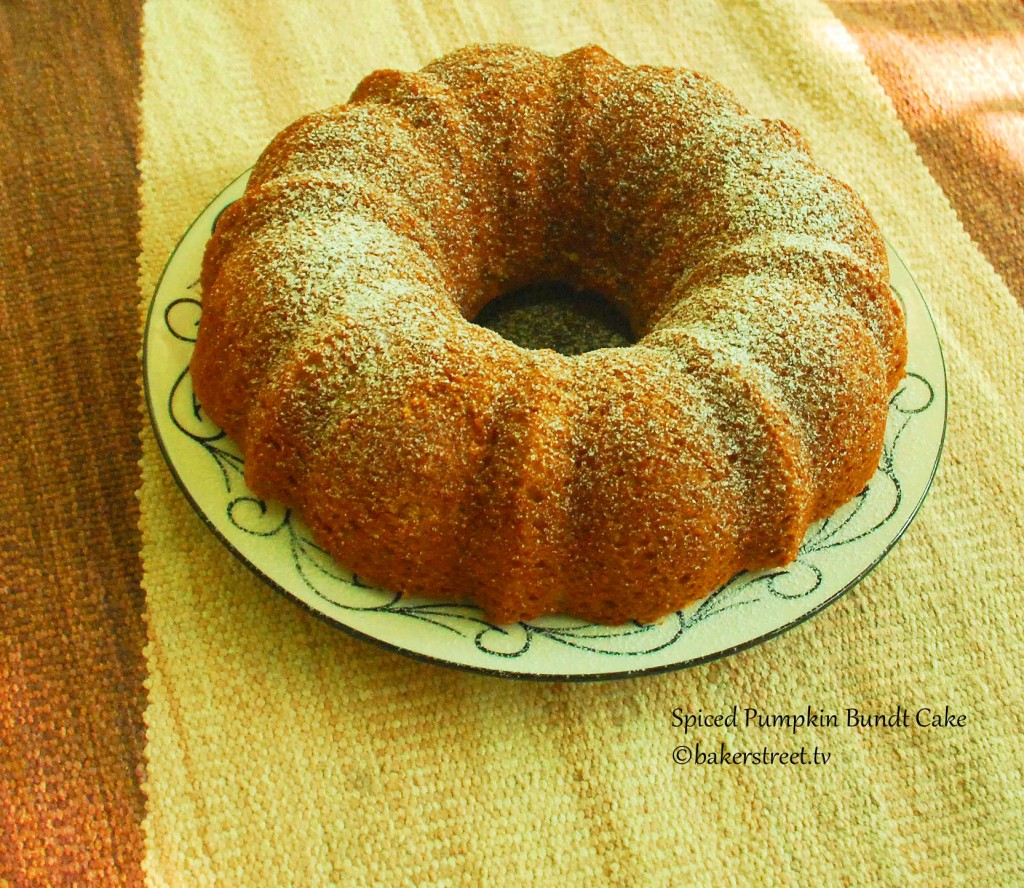 I know a lot of home bakers find it intimidating to bake them because taking it out the pan can be tricky, but fear not: in this post I share easy tips that you can follow before and after baking to ensure perfect results every time. So just follow these steps and get guaranteed professional cakes right in your kitchen.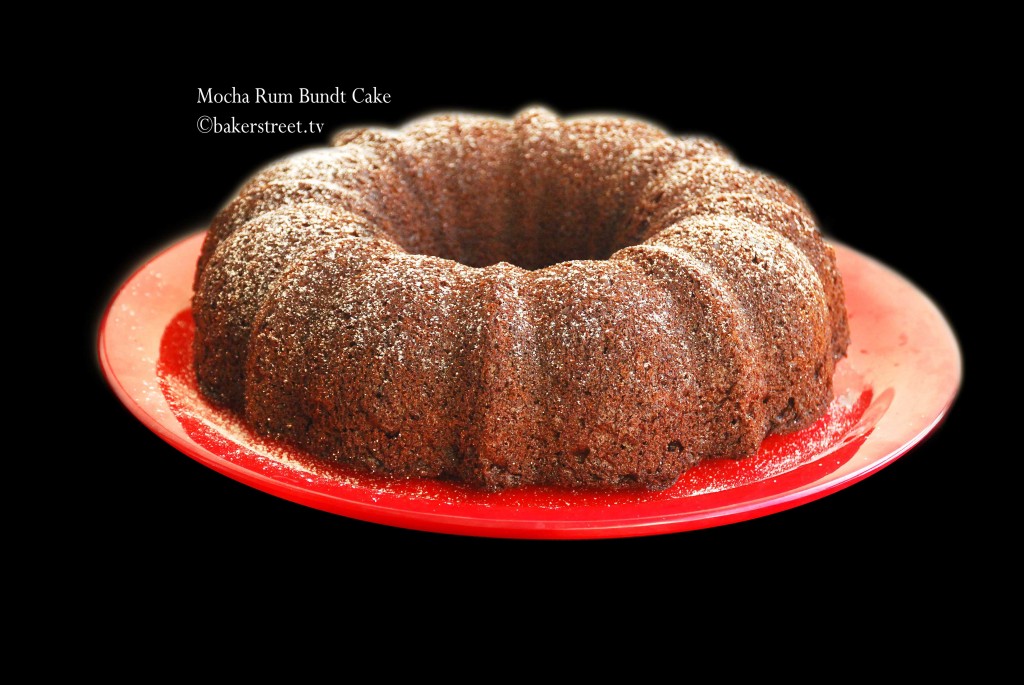 Step I: Prepare the pan
The first step is to ensure you prepare the pan well. This is to be done before baking, even before you start beating the butter and sugar. Grease the pan properly. Use a pastry brush or spray or a mister and make sure every nook and corner has been well greased. Two areas you need to focus on are the bottom of the pan which has the curves or design and where the tube meets the bottom. This is the Achilles Heel of bundt cakes and the place where it stuck most often. Dust the pan with flour lightly. You could do this by slightly tilting, rotating and tapping it gently to ensure the surface it covered entirely.  You don't want chunks of flour stuck to your pan. Tap out any excess flour. In case you see any area that has been left out, grease and flour leaving every area well covered.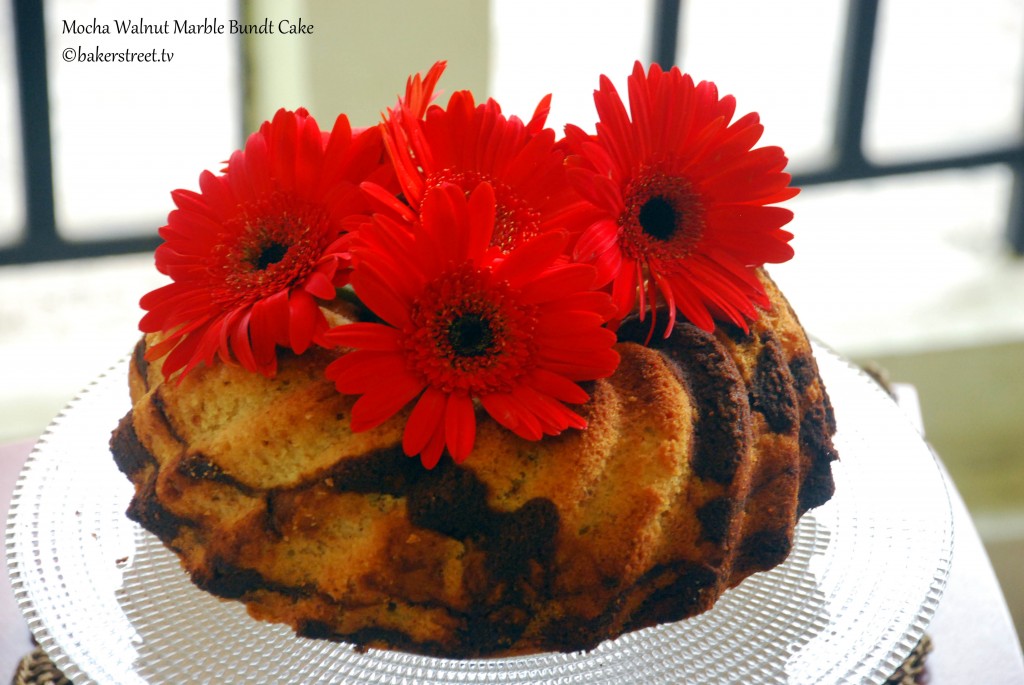 Step 2: After baking
About 2 minutes before your cake is ready to come out the oven, place a kitchen towel in the sink. Pour steaming water until its completely soaked. As soon as your cake is out of the oven place it on top of the towel and let it sit for 10 minutes. Needless to say, let it be facing pan side down.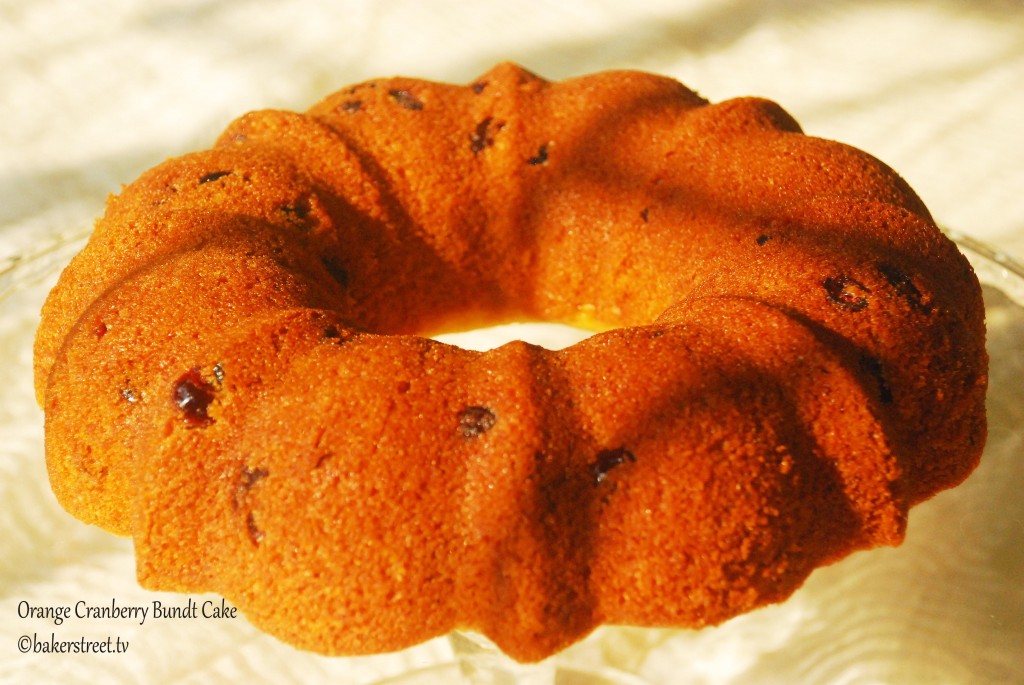 Rule 3: Unmolding
Now you're ready to unmold the cake:
Keep a cooling rack or a plate of an appropriate size ready and invert the hot cake onto it. Keep your oven mitts on! The cake will still be too hot to handle with your bare hands.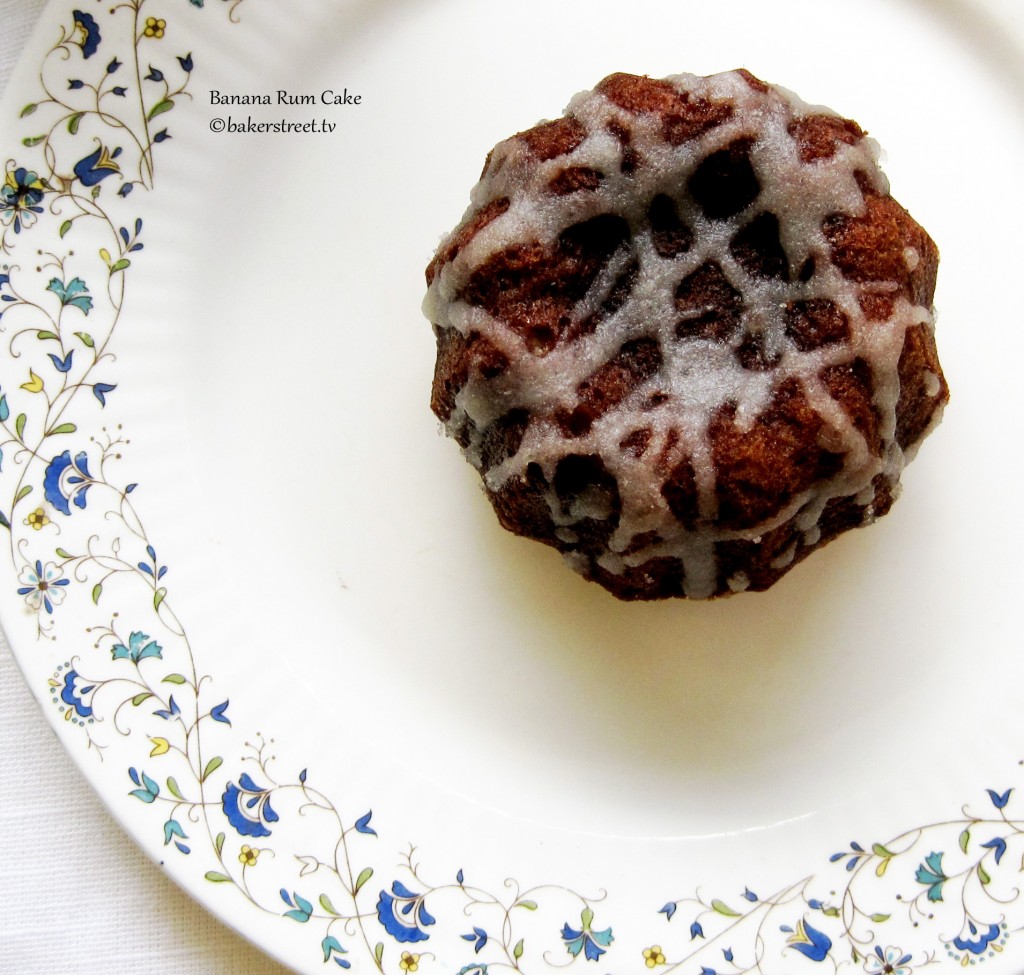 Yes, it's that simple. 3 keys steps to keep in mind for the perfect bundt cake. There are some excellent non stick bundt pans available which easily unmold the cake without breaking it. But here's what to do when you find yourself in a precarious situation.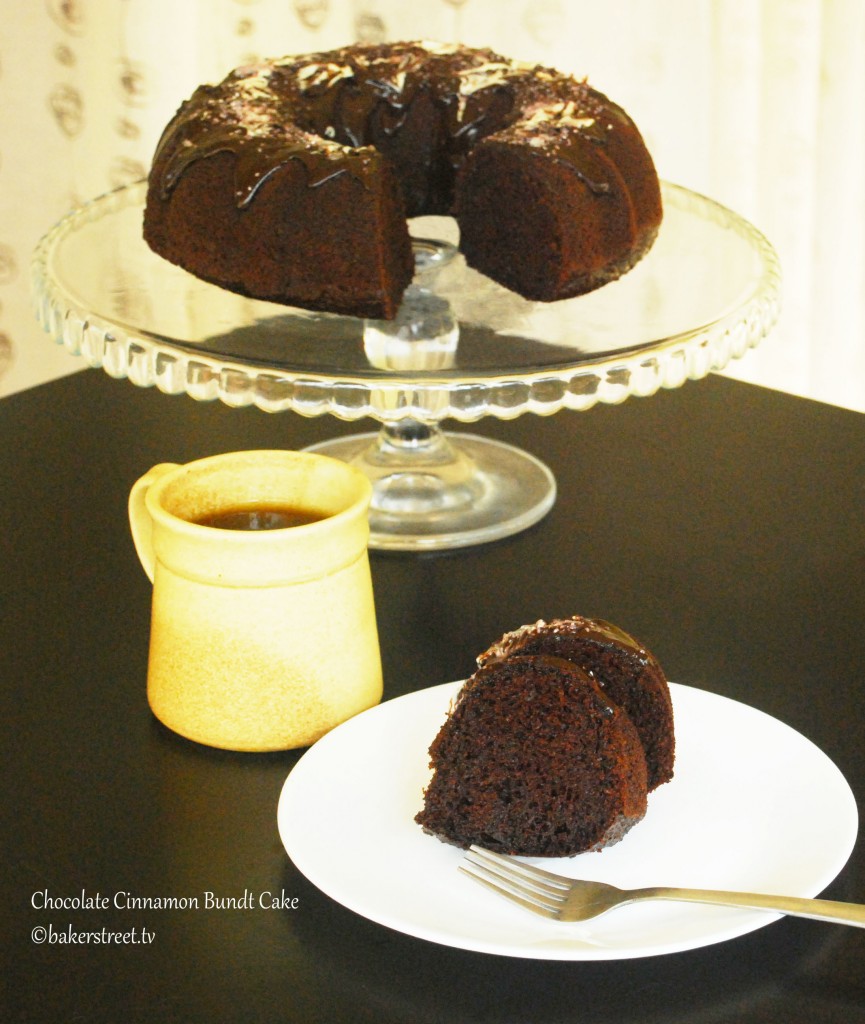 Troubleshooting: 
In case you feel the entire cake will not come out while inverting, hang on. allow the cake to rest for another 10 minutes on the steaming towel.
Use a rubber spatula or plastic knife, frosting spatula to release the cake from the sides.
Another method which is not really recommended but if you hit rockbottom then you can give this a try: Freeze the cake. Once done, take it out and tap gently on the countertop, this should help release it from the pan.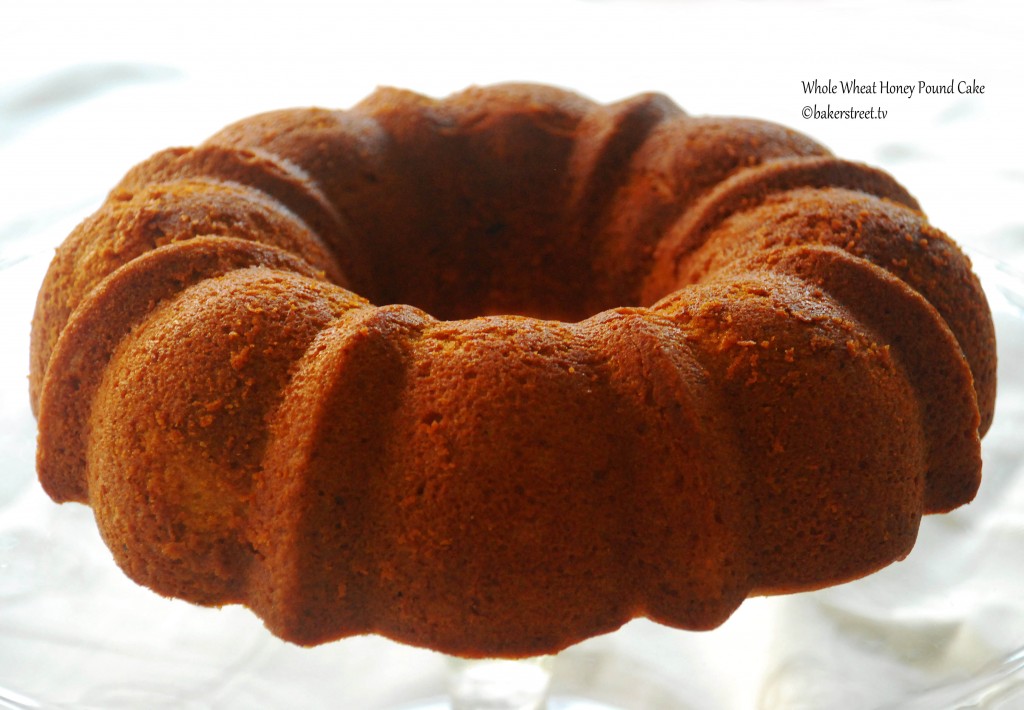 More tips: 
I have used cooking sprays in the past but they're not recommended as they cause the cakes to brown too quickly and leave a residue in the pan after baking.
This is a rule across all cakes, muffins and cupcakes: I know its easier to use the dark, nonstick pans as they release the cakes easily and quicker but they over-brown the cakes too quickly. These are great if you're baking heavy and dense cakes but the aluminum pans are recommended and better suited for lighter textured cakes.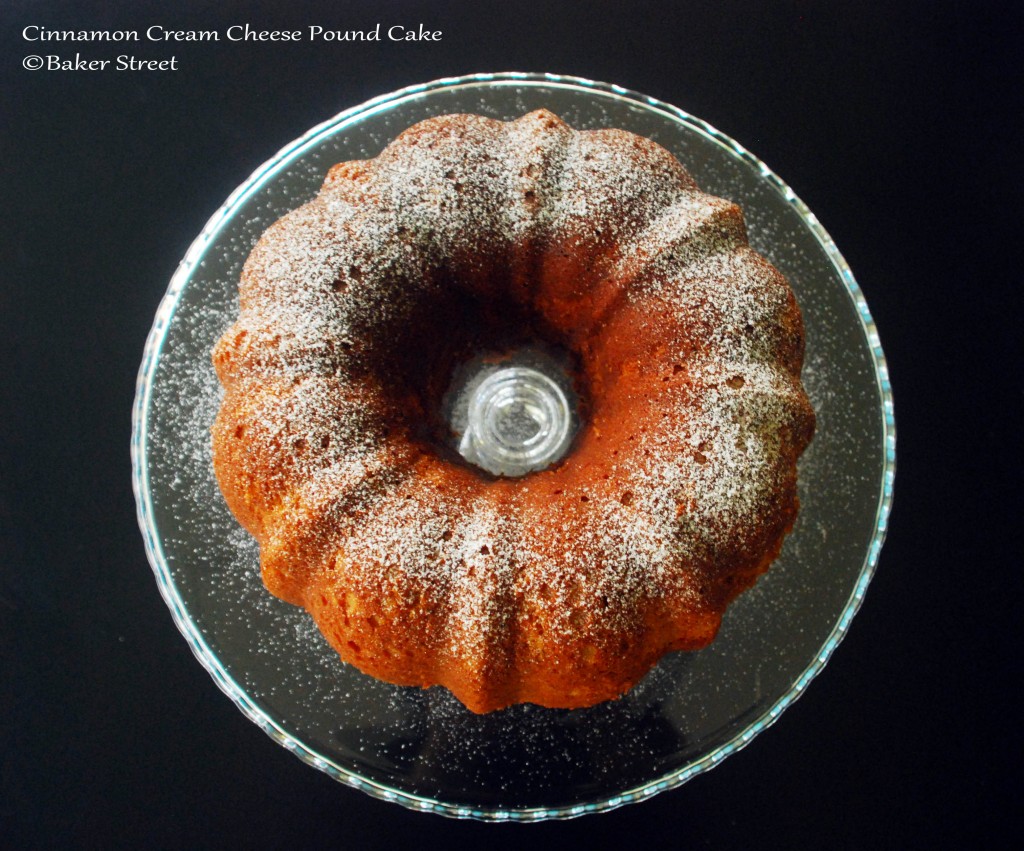 The cake usually starts pulling away from the sides when its done. Watch for this.
Don't use any sharp metal objects to help you releasing the cake from the pan as it would damage the non stick surface.
Let the cake cool completely before frosting, glazing or cutting.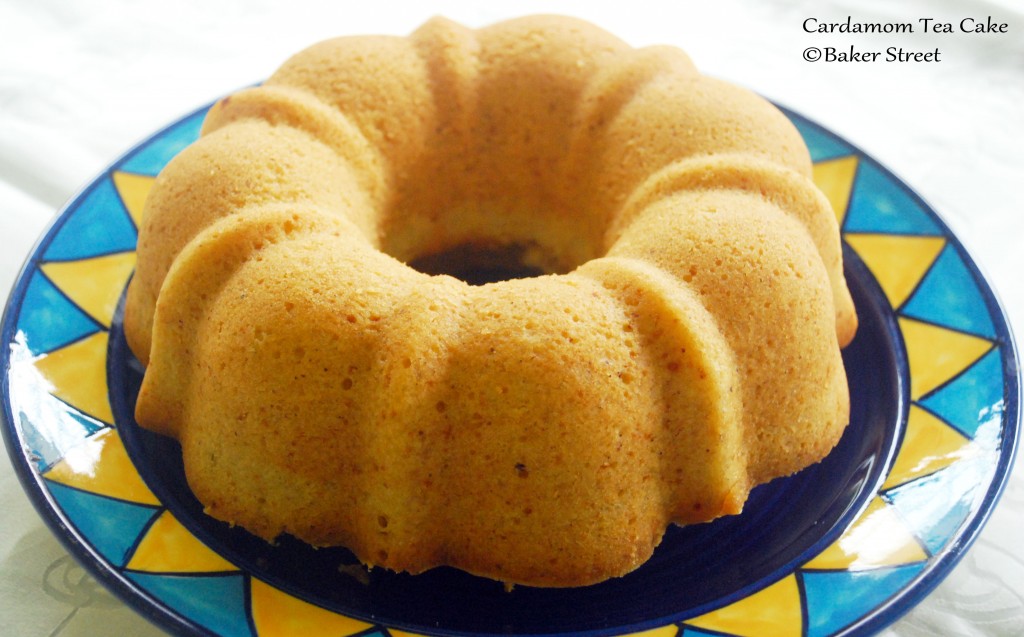 To ensure your pan lasts longer, fill the pan with hot soapy water and let it soak for a few minutes. I recommend you handwash it gently and dry throughly.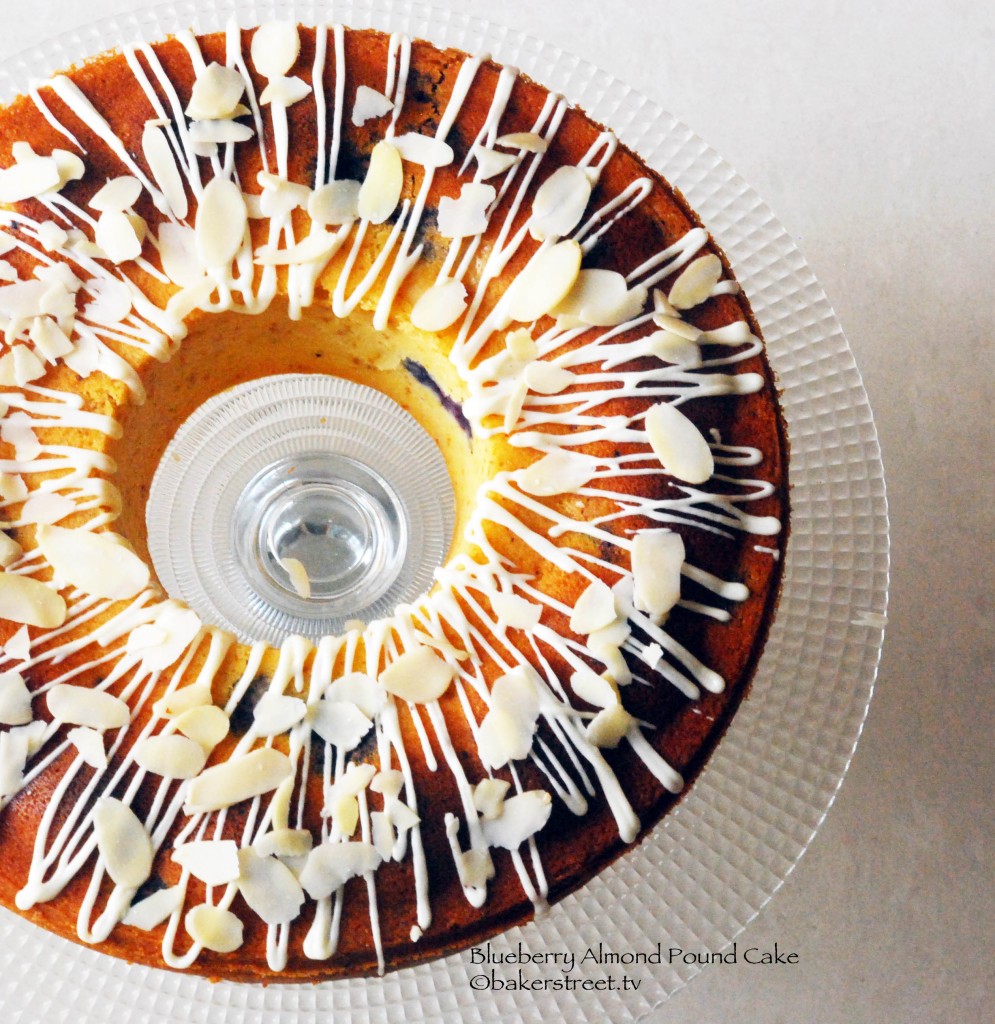 Are you inspired enough to try out a recipe in your bundt pan?
Banana Rum Cake
Blueberry Almond Pound Cake
Blueberry Tea Cake | Low Fat
Cardamom Tea Cake
Cinnamon Cream Cheese Pound Cake
Chocolate Buttermilk Pound Cake
Chocolate Cinnamon Bundt Cake
Cookies and Cream Pound Cake
Mocha Rum Bundt Cake
Mocha Walnut Marble Bundt Cake
Orange Cranberry Bundt Cake
Spiced Pumpkin Bundt Cake
Whole Wheat Honey Pound Cake
Happy Baking!