Today, I'm in the spotlight. Maureen of Orgasmic Chef grills me with questions and features me in her fabulous series on food writers, the theme of which is how food (cooking, baking or eating) sparks memories. And I have just the story to tell, a story that goes back several years, when I was 6.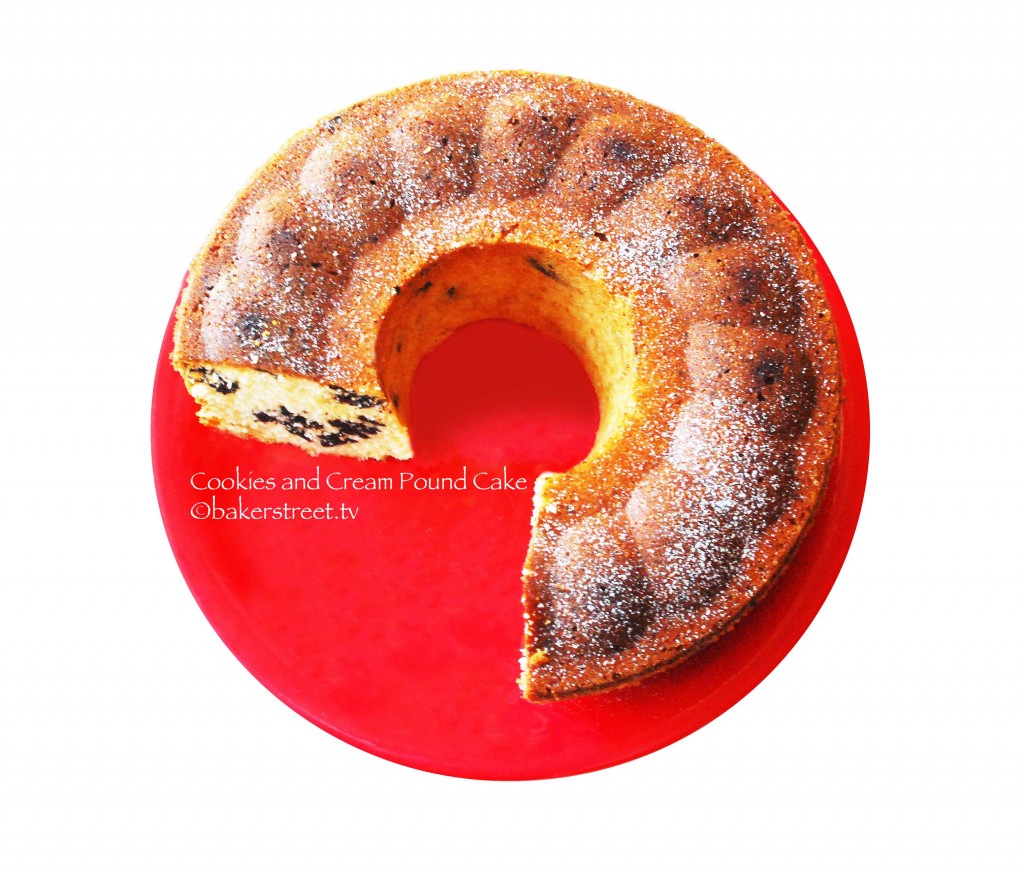 Nobody in my family comes from a culinary background or has any interest in baking; so there aren't any memories of having to wait in the kitchen, waiting for the oven to buzz or the smell of cinnamon being sprinkled or having chocolate covered hands while su-chefing my mother but the one unforgettable memory I have is of my grandmother baking a pound cake.
I lived with her for a couple of years when I was 6 and I believe she felt compelled to keep me happy and distracted with food. She took the effort to read recipe magazines to figure what she could bake for me in her ancient, makeshift oven. And after some failed experiments, the only item she found she could accomplish was a simple vanilla pound cake. Even this took a few tries. But once it was edible and she got the hang of baking it without the recipe at hand, she baked the same cake twice a week as a treat when I got back from school. The same cake. Twice a week. Week after week. And I loved it. Every time. She used to coordinate it in a manner that I had a slice in hand almost as soon as it was out of the oven.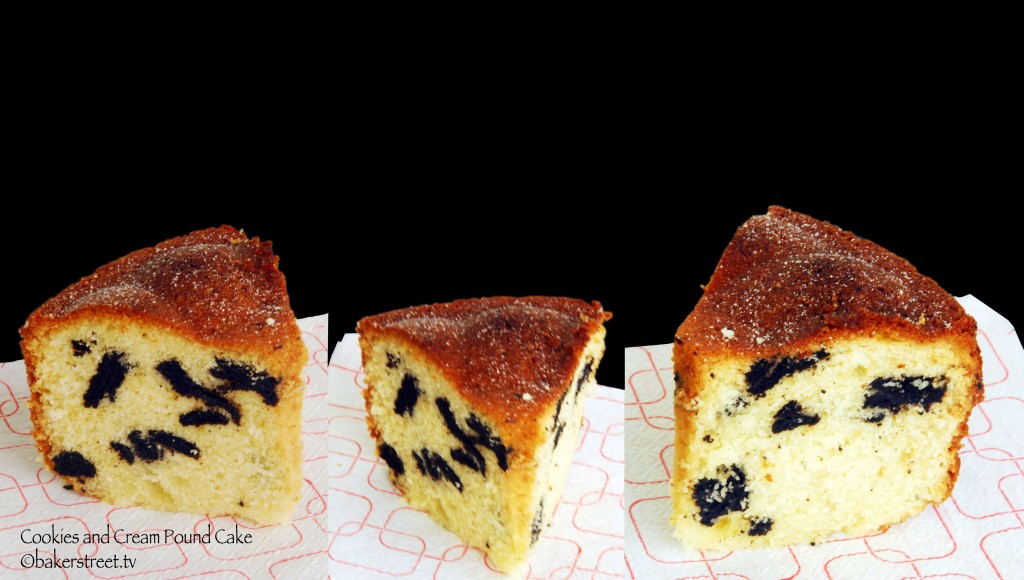 The world comes to a standstill when you bite into a slice of warm cake out of the oven. An inexplicable feel it is. In all likelihood, my quest for the perfect pound cake recipe comes from this memory. This takes me back to being 6, when the biggest worry I had was finishing homework. I really wish I had her recipe to share with you today. I'm still chasing it but in the meantime, this one comes quite close…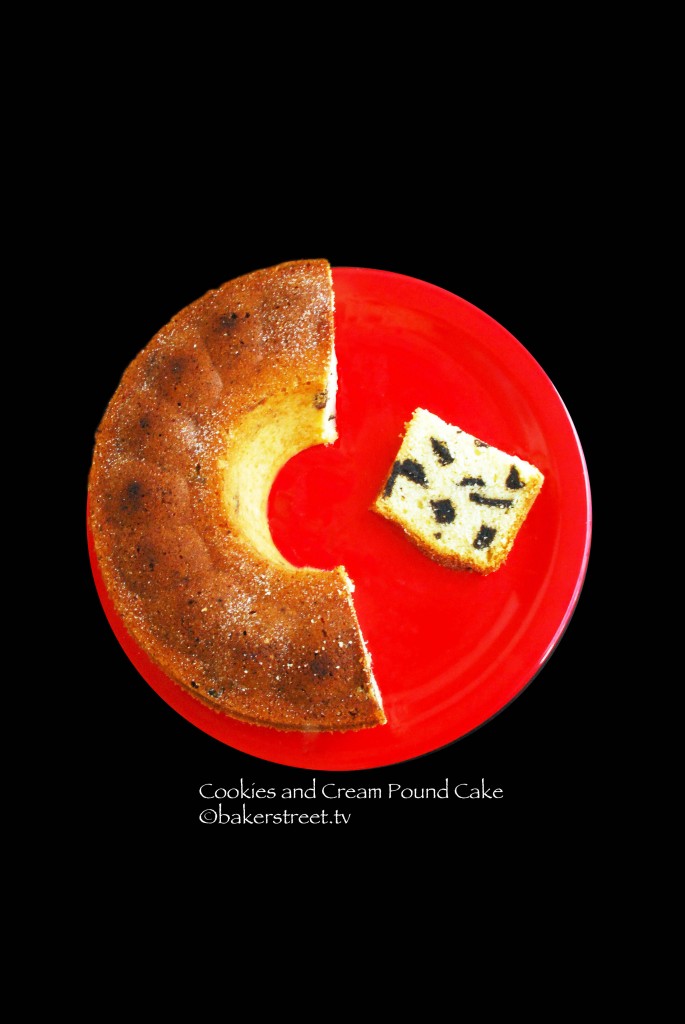 I'm sharing with you a Cookies and Cream Pound Cake. A simple cake reminding you of simpler times. I really recommend you try this when its right out of the oven and you'll get an inkling of the magic.
Cookies and Cream Pound Cake
Recipe type:
Cake, Dessert
Ingredients
1 cup butter, room temperature
2 cups sugar
4 large eggs
1 tbsp vanilla extract
3 cups all purpose flour
2 tsp baking powder
1 tsp salt
1 cup half n' half (light cream)
2 cups oreo cookies, roughly chopped
Instructions
Preheat oven to 350F. Grease and flour a 10-inch bundt pan.
In a medium bowl, whisk together flour, baking powder and salt, set aside.
In a large bowl, cream together butter and sugar until light and fluffy.
Beat in eggs one at a time, and add vanilla extract along with the last egg.
With a mixer on low speed, mix in the flour and half and half alternating them starting and ending with flour.
In the end ensure no streaks of flour remain.
Gently fold in crushed Oreo cookies with a spatula.
Spoon into prepared pan and level top with a spatula.
Bake for about 60 to 70 minutes, until a toothpick inserted into the center comes out clean.
Cool in pan for 5 minutes, then loosen cake and turn out onto a wire rack to cool completely before slicing.
Happy Baking!