The great thing about chocolate (besides the fact that it's chocolate), is that it marries well with a whole variety of ingredients: from spices to fruits, nuts to alcohol. And for today we'll pick the most fun of the lot: alcohol. A magical combination of rum and chocolate along with a generous portion of strongly brewed coffee makes this cake irresistible.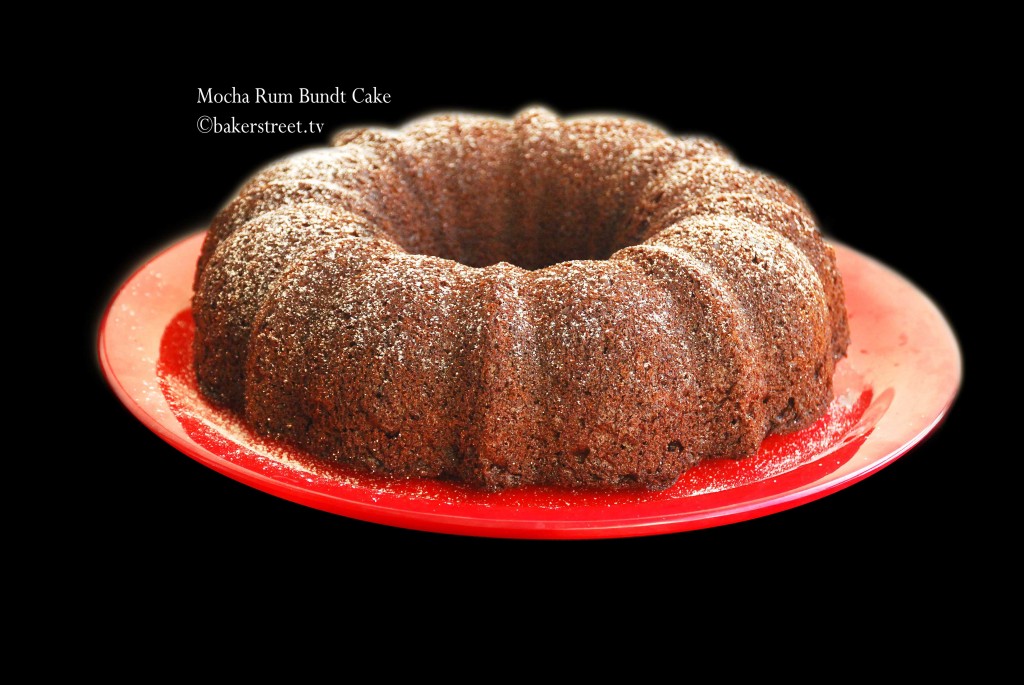 Changes and variations: If I told you the cake has only a hint of rum, I'd be lying because I upped the amount of the liquor to 1/2 cup and reduced the coffee by a fourth. Other than that, I recommend no changes at all. For the frosting I didn't use a traditional sugar glaze but went ahead with melted chocolate laced with butter and rum. I always find frosting bundt cakes difficult for the most part, I feel there is no real method but to just pour the glaze on top. However, the gorgeous shape needed its own moment in the sun so I served the cake with the warm chocolate glaze separately. It's up to you of course, if you don't want to serve it with a chocolate glaze you could simply dust it with sugar or serve with a dollop of creme fraiche and tart berries.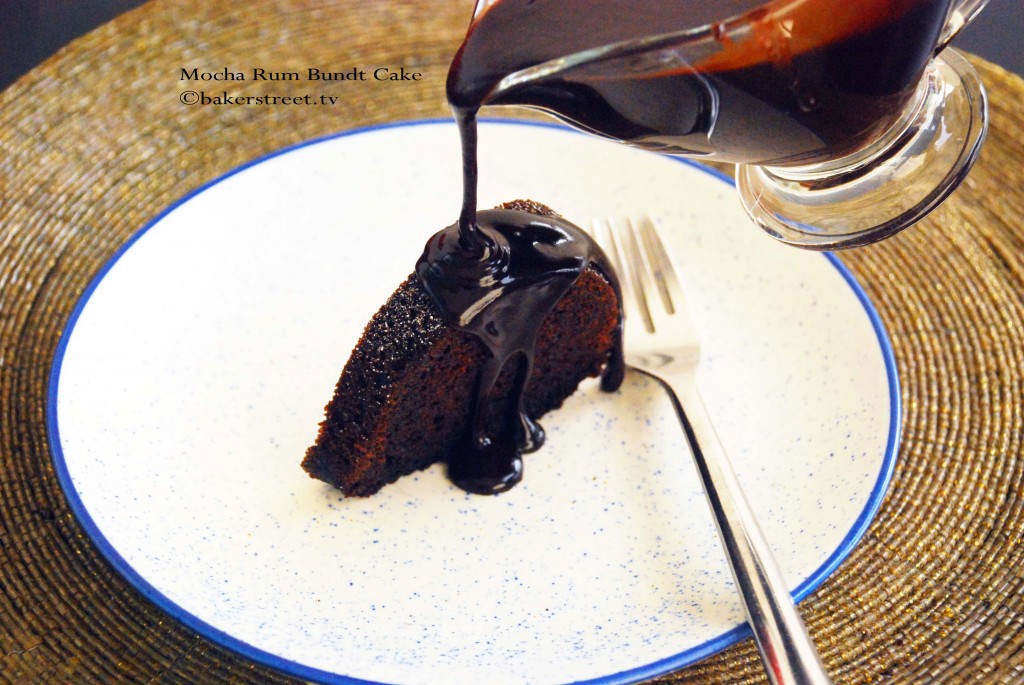 Over to the recipe: Elegant, rich, absolutely decadent: the strong aroma of coffee and rum accented with the sweetness of chocolate that will make you go weak in the knees.
Mocha Rum Bundt Cake
Ingredients
For The Cake:
cocoa powder for dusting
3 cups all-purpose flour
1½ teaspoons baking soda
¾ teaspoon salt
¾ pound (12 oz) fine-quality bittersweet chocolate (not unsweetened), chopped
3 sticks (1½ cups) unsalted butter, cut into pieces
½ cup dark rum
13/4 cups strong brewed coffee
2¼ cups granulated sugar
3 large eggs, beaten lightly
1½ teaspoons vanilla extract
For The Glaze:
¼ cup butter
½ cup semi sweet chocolate chips
2 tablespoons rum
1 teaspoon light corn syrup
Instructions
Preheat oven to 300°F. Butter a 4½-inch-deep (12-cup) Kugelhupf or bundt pan and dust with cocoa powder, knocking out excess.
In a bowl whisk together flour, baking soda, and salt. In a large metal bowl set over a saucepan of barely simmering water melt chocolate and butter, stirring until smooth. Remove chocolate from heat and stir in rum, coffee, and granulated sugar. With an electric mixer beat in flour, ½ cup at a time, scraping down side, and beat in eggs and vanilla until batter is combined well. Pour batter into prepared pan.
Bake cake in middle of oven until a tester comes out clean, about 1 hour and 50 minutes. Let cake cool completely in pan on a rack and turn it out onto rack. Cake may be made 3 days in advance and kept wrapped well and chilled.
for the glaze: In a heavy bottom pan, on low heat melt the butter, chocolate and corn syrup till everything has melted and no traces of the chocolate can be seen. Remove from heat and add in the rum.
Pour glaze over cake and serve warm.
And finally, with much humility I'd like to announce that Baker Street has been presented with five awards and I would like to thank my co-bloggers for these.
Balvinder (Neetu) from Gluten Free Food for the Fabulous Blog Award.
Chandra fromThe Plaid and Paisley Kitchen for Liebster Blog Award.
Lacy from NYCityEats for Kreativ Blogger Award.
The Wimpy Vegetarian for Liebster Blog Award.
Jules from Bananamondaes for The Versatile Blogger Award.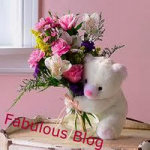 Happy Baking!