I was privileged to be featured in Outlook (as a baker) last week. (Click here for a direct link to the article.)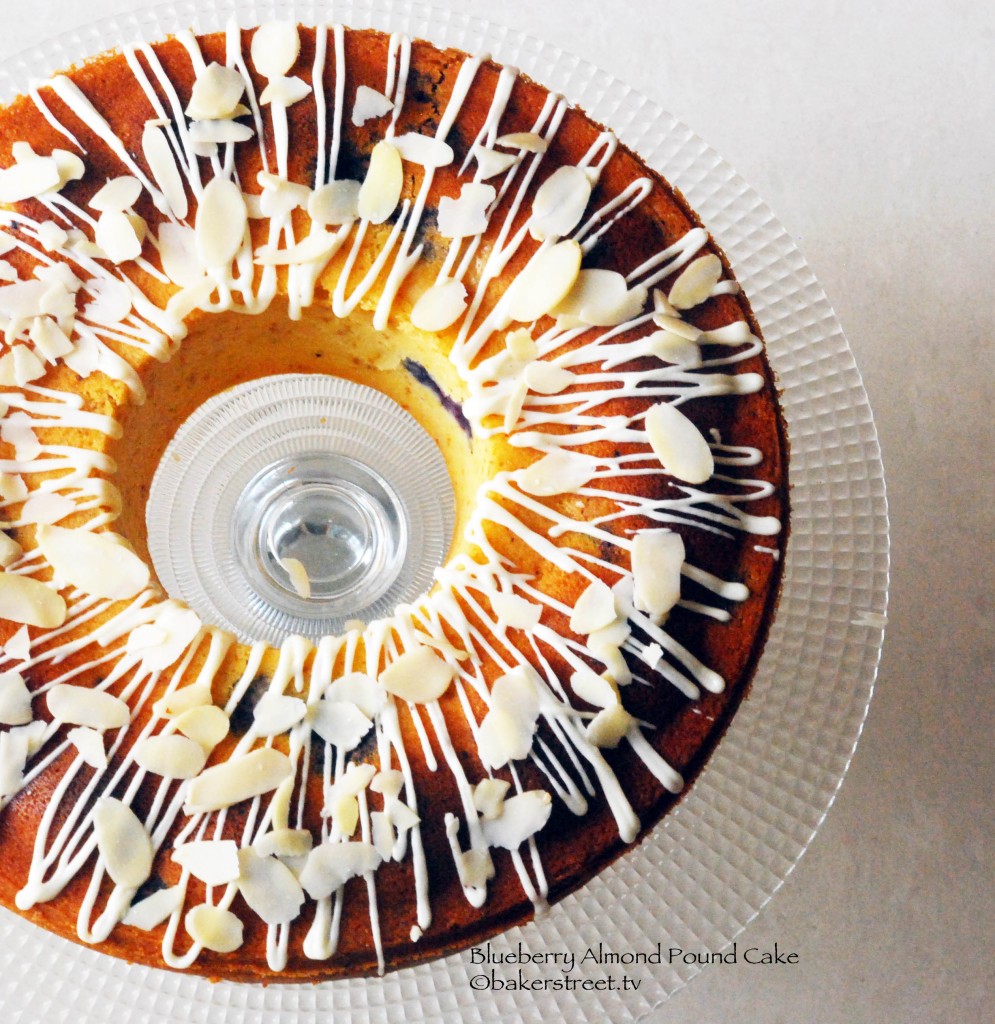 One of the questions I was asked was why I bake.For a moment, I didn't know what to say, rather how to answer this question in a concise manner. The enigmatic image of whipping butter and sugar, frosting, piping, serving, the undefinable comfort zone for a baker in the midst of her kitchen on a Sunday morning. These are all reasons. There are so many, I don't need a reason to bake. To bake not to bake, is never the question.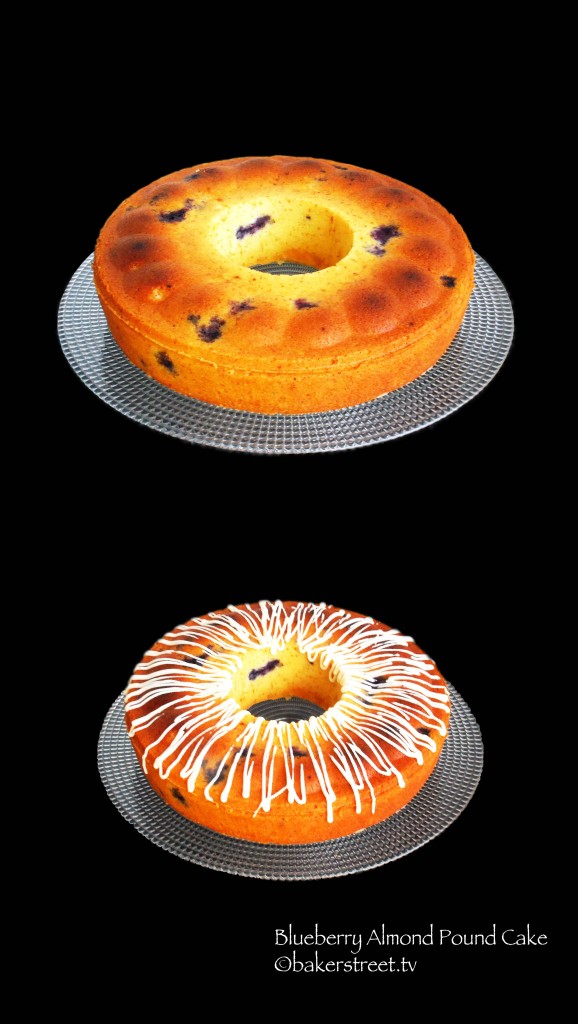 When it comes to serving a multitude – a party, families getting together, a pot luck dinner – I steer towards baking a cake. I feel it's easy and presentable though on the flip side there is no fix should it turn out either too sour or overly sweet. Bloggers, of course, by definition must try new recipes. I am no different. A new blog post outweighs the possibility of a kitchen disaster. So I took my chances and baked a luscious pound cake, perfect as it were for a summery May afternoon. I chose well.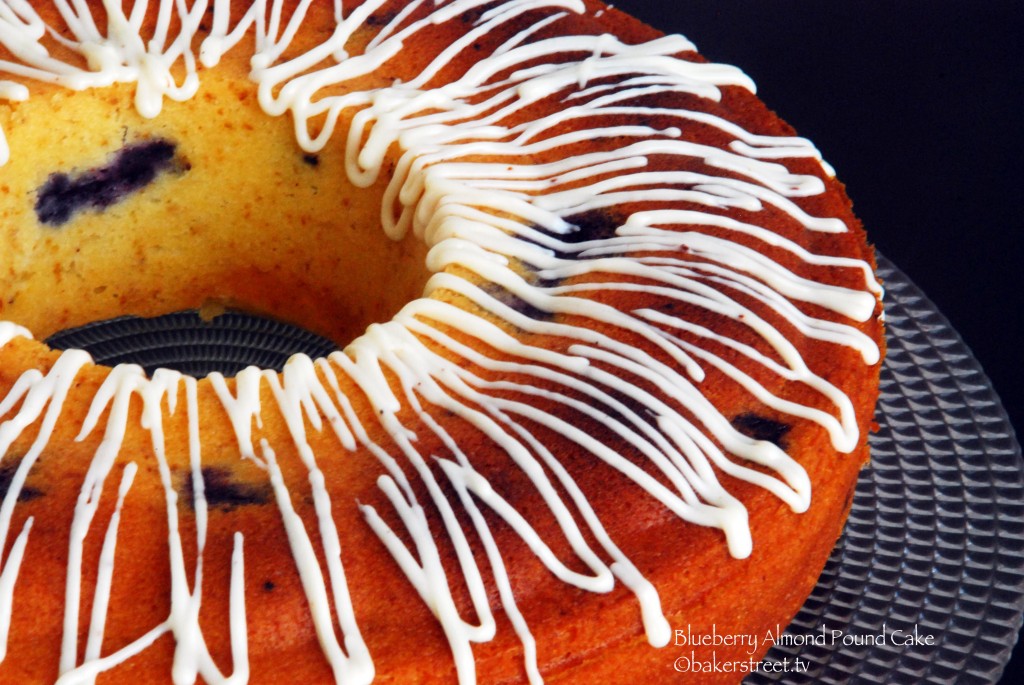 Pound cakes are really rich and that's no secret but I particularly like baking them cream cheese. It adds a tactile texture, making it tender and almost melt-in-your-mouth. In fact, one of my favorite cakes of all times is a Cinnamon Cream Cheese Pound Cake. Makes for a great tea time treat.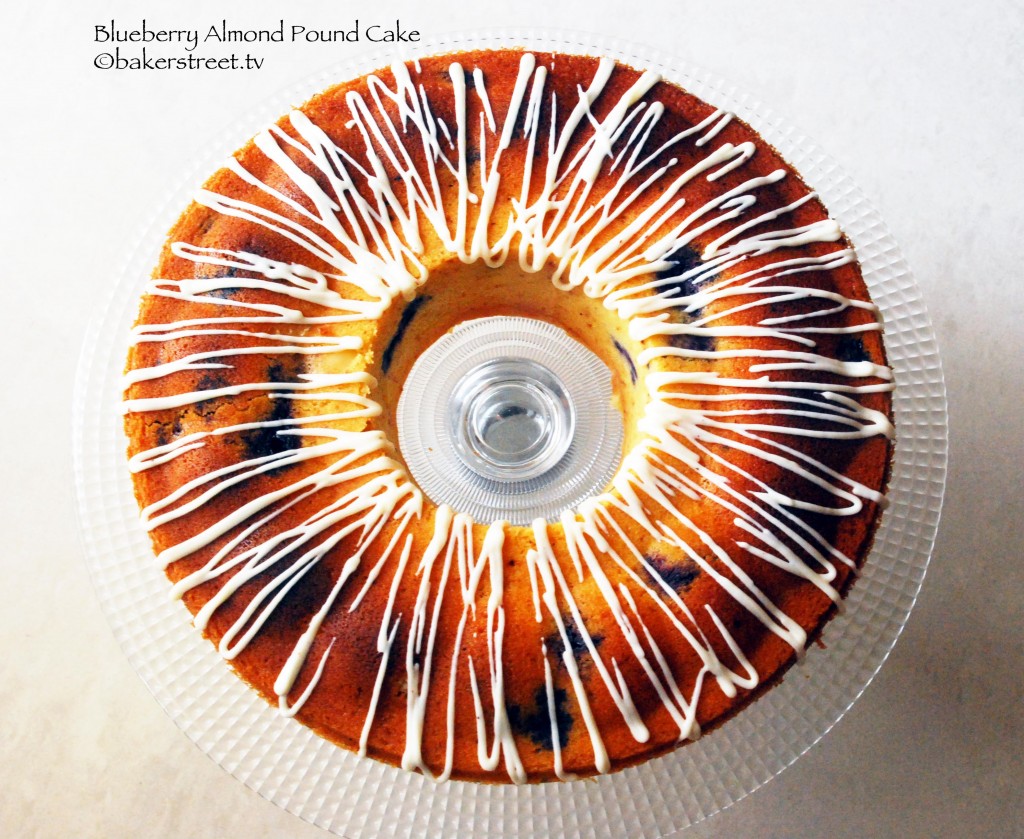 I did make several changes to the recipe and in my book this recipe is a keeper. I entirely avoided adding any artificial almond flavoring. I chose to replace a part of the all-purpose flour with almond meal and stirred in about half a cup of finely chopped almonds to bring crunchiness to this rich cake. I also cut down the sugar a wee bit and for the glaze I used a cream cheese glaze instead of the regular sugar drizzle. The one thing I missed adding was a tinge of lemon to the glaze.
The recipe for the glaze is just enough to give it a drizzle, if you like to frost it completely then you could easily double it. For the blueberries: feel free to use, fresh or frozen. Both work equally well. You could also replace it with any other berry or a combination of berries of your choice.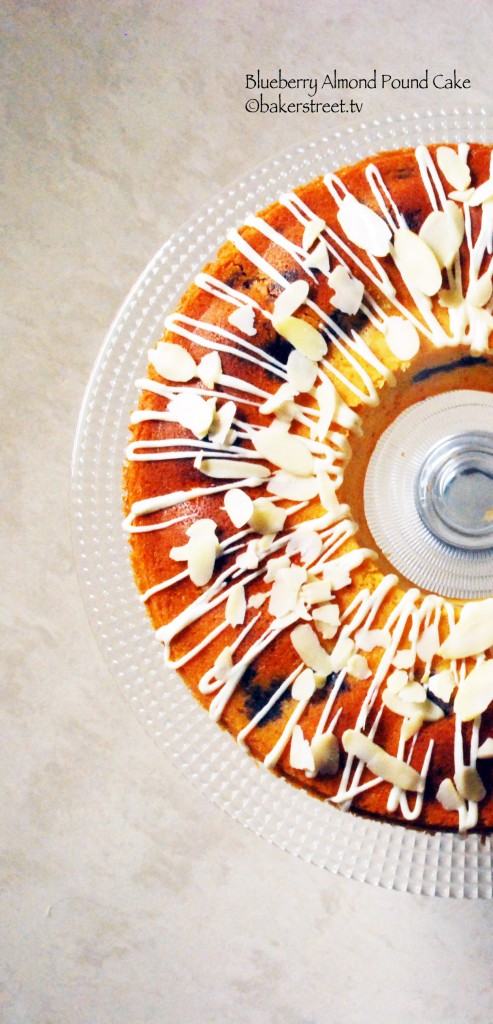 Over to the recipe: A soft and tender cake bursting with berries, crunchy almonds and a luscious glaze. Perfect for all occasions.
Blueberry Almond Pound Cake
Author:
Adapted from Domino Sugar magazine ad 2006
Recipe type:
Cake, Dessert
Ingredients
¾ cup butter, softened
8 oz. cream cheese
¾ teaspoon vanilla essence
11/4 cup sugar
½ cup almond meal
4 eggs
11/2 cups unbleached or all-purpose flour
11/2 teaspoon baking powder
11/2 teaspoon salt
13/4 cups fresh or frozen blueberries, thawed
¾ cup slivered almonds
2 oz cream cheese, softened
¼ cup confectioners sugar
2-3 tablespoon milk, depending on desired consistency
Instructions
Preheat oven to 350 degrees and grease a 24cm bundt pan.
In a medium bowl, combine flour, almond meal, baking powder and salt, set aside.
In a large bowl, beat butter, cream cheese and sugar until fluffy.
Add eggs one at a time and beat until well combined. Add vanilla extract along with the last egg.
Add flour mixture and beat until its well incorporated
Stir in blueberries and ½ cup almonds and then spoon batter into the prepared bundt pan.
Bake for about 50-55 minutes or until golden brown and toothpick inserted in center comes out clean.
Let cool for about 20 minutes.
For the glaze: Beat the ingredients in a small bowl until you reach your desired consistency. Drizzle over cake and sprinkle almonds.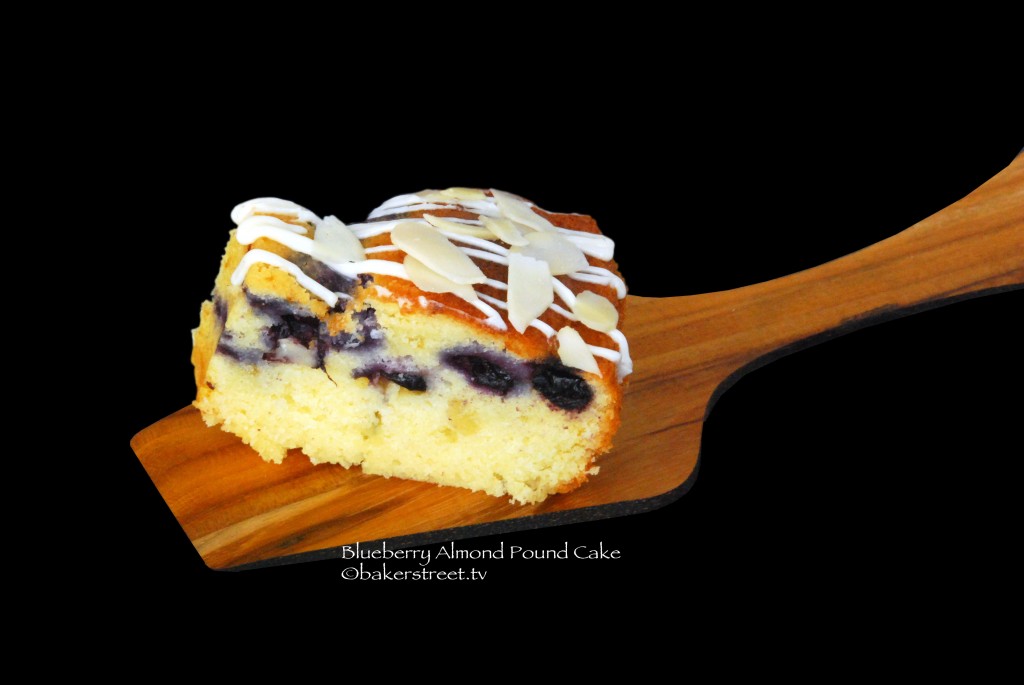 Happy Baking!