Earlier this week I baked Orange and Date muffins. I kept veering towards the classic orange and cranberry combination, but resisted; using just dates and walnuts as the recipe demanded. But once a fire is sparked, there is no stopping is there? I just had to use the orange and cranberry combo, so I went ahead and baked us a cake.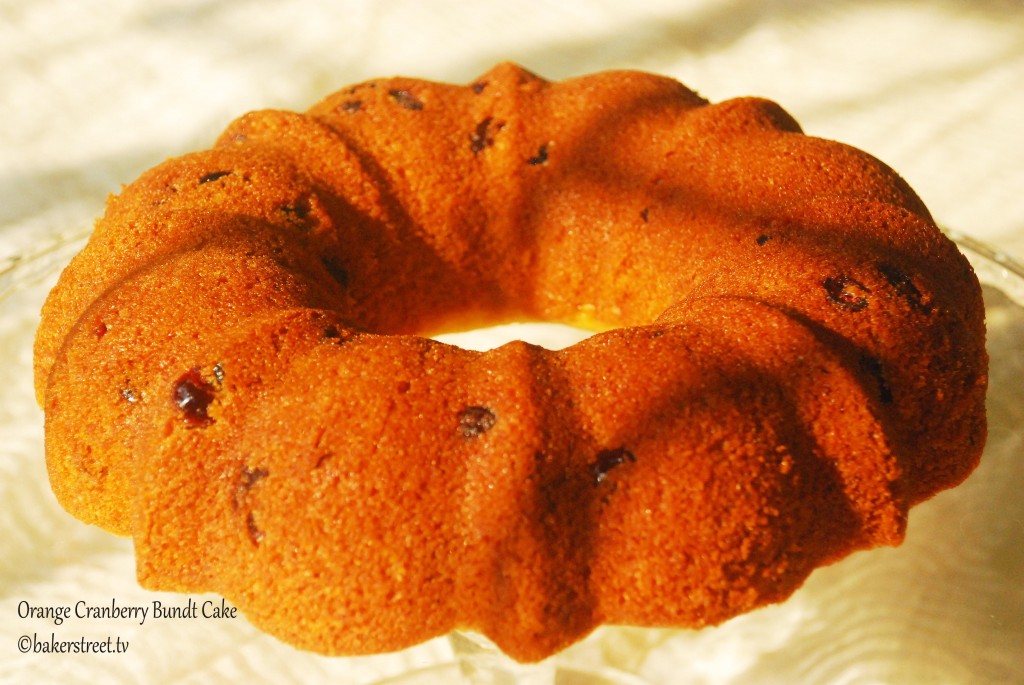 It's a classic pairing that you can't go wrong with. The recipe I chose originally calls for orange and dates. Only this time I changed it to cranberries. This recipe from The Pastry Queen is perfect, one that does not need to be modified in any way except switching dates with cranberries.
I particularly love the glaze. Using freshly squeezed orange juice is key for it adds a sharp zing. This cake was a perfect finish off to my week long wait for cranberry and orange in a simple dessert.
Orange Cranberry Bundt Cake
Author:
From The Pastry Queen
Ingredients
For The Cake:
½ cup unsalted butter, at room temperature
1 cup sugar
2 large egg
Zest of 1 medium orange
1 tsp. vanilla
2 cups all-purpose flour
½ tsp. baking soda
½ tsp. salt
⅔ cup buttermilk
1 cup dried cranberries
For The Glaze:
1 cup powder sugar
½ cup freshly squeezed orange juice
1 Tbsp. grated orange zest
Instructions
For The Cake:
Preheat oven to 350F. Lightly grease and flour a 12 cup Bundt pan.
In a medium bowl, combine flour, baking soda and salt. Set aside.
In a large bowl, cream the butter and sugar on medium-high speed about 2 minutes, until fluffy.
Add the eggs all at once and continue creaming for one minute.
Add the orange zest and vanilla; beat until combined.
Add about half the flour and mix on medium-low speed until just combined.
Add the buttermilk and mix on medium-low speed until just combined.
Add the rest of the flour and mix until just combined.
Gently stir in the cranberries.
Spoon the batter evenly into the pan. Bake for 40-45 minutes.
Let cake cool in the pan about 10 minutes. Invert it onto a rack and cool at least 20 minutes before glazing.
For The Glaze:
Combine all the ingredients together and whisk until it becomes a creamy orange color.
Assemble:
Pour glaze over cake. Serve at room temperature.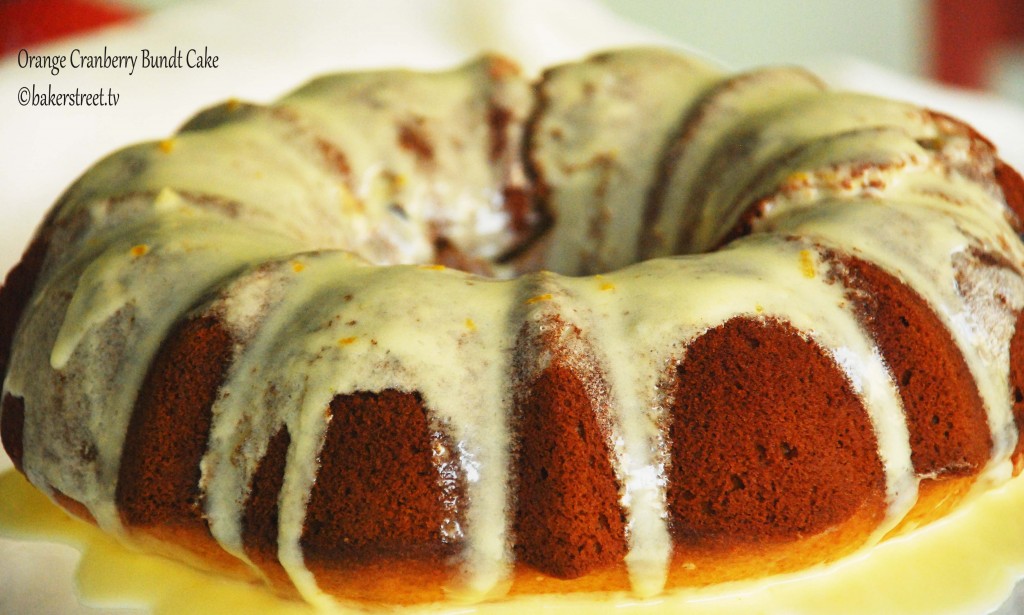 Happy Baking!