2012. A new year, an opportunity to restart mid-continuity, a chance to refigure, reconstruct. Here's wishing you and your family every positive prospect the year has to offer.
Before I head over to this week's post, and what is the last of the Holiday Muffin Monday series, I'd like to congratulate Rosa Mayland for winning a copy of The Ultimate Muffin Book. Your copy is on the way Rosa, hope you enjoy it just as much as I did.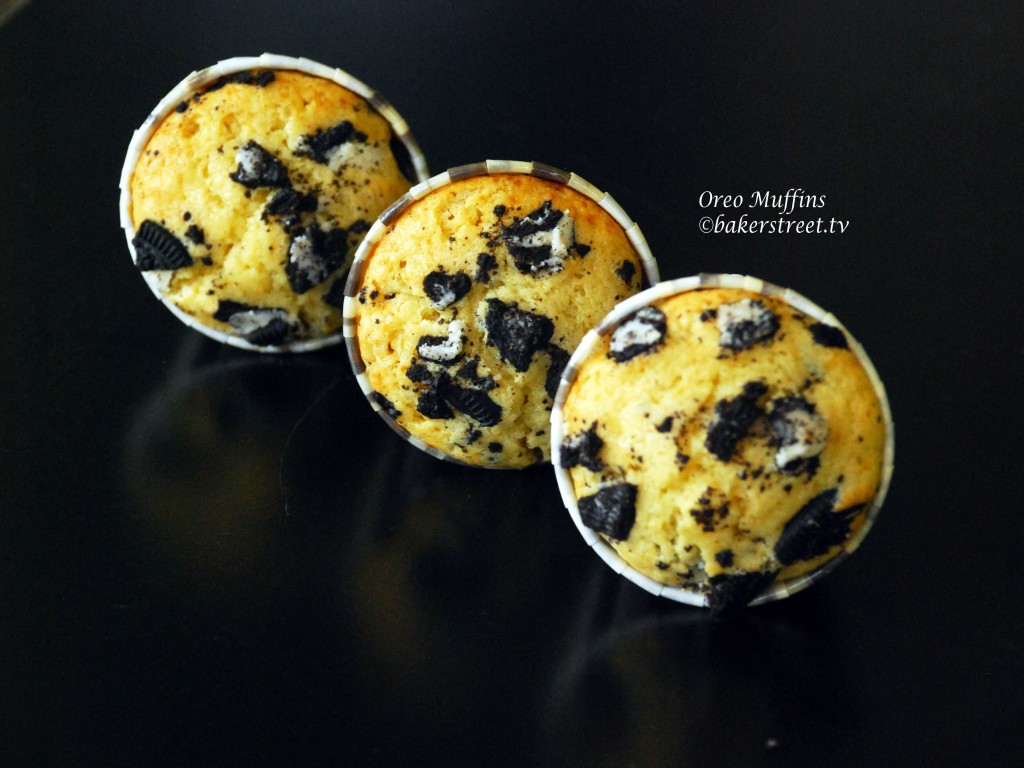 Nine weeks of indulgence has certainly contributed to the inches, and before we wrap up with these decadent Oreo Muffins, I thought I'll give you a tour of what we baked through the holidays.
So here's a quick kick start to 2012: in under 15 minutes they are in the oven. I replaced the margarine with butter and that combined with the milk and sour cream kept the muffins rich and soft. I saved a couple of the couple of the Oreos and added it on top as a crumble.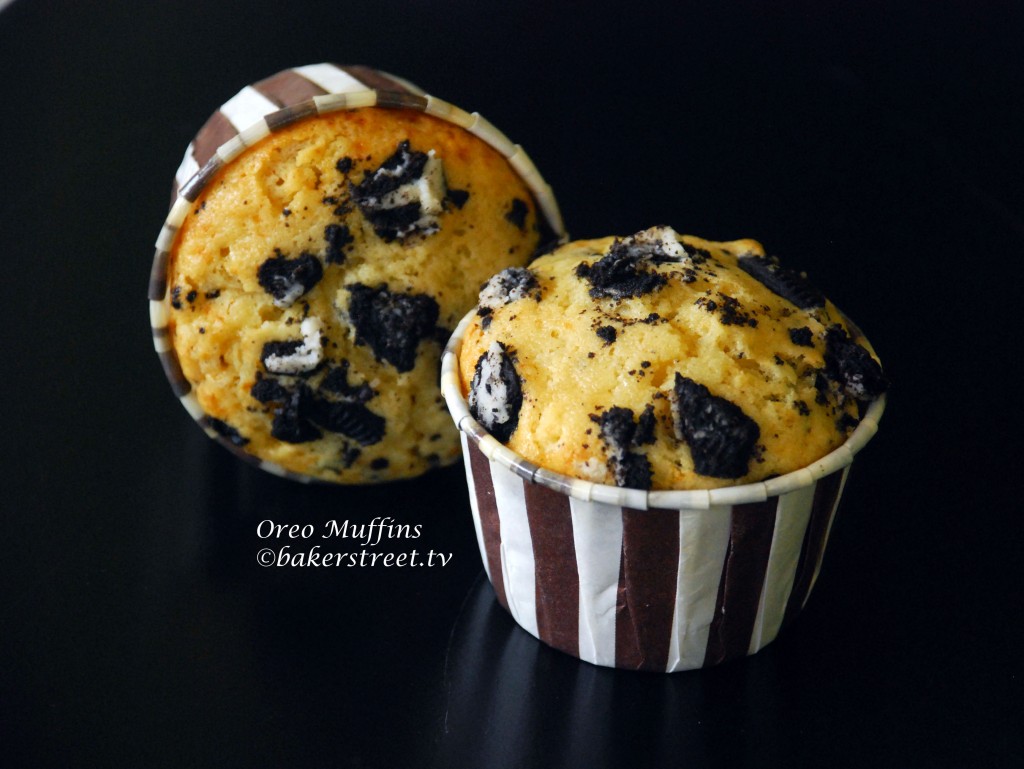 An easy whip up of pantry staples yielding soft, rich and delicious muffins.
Muffin Monday: Oreo Muffins
Recipe type:
Muffins, Dessert
Ingredients
13/4 cups all-purpose flour
½ teaspoon salt
½ teaspoon baking soda
1 teaspoon baking powder
1 cup granulated sugar
¾ cup milk
⅓ cup sour cream
1 egg
¼ cup margarine
20 oreo cookies
Instructions
In medium bowl, combine flour, sugar, baking powder, soda and salt, set aside
In small bowl, combine milk, sour cream, and egg
Stir the egg mixture in to the flour mixture with margarine until just blended
Gently stir in the cookies
Spoon batter 12 greased 2½ inch muffin pan cups.
Bake at 400 degrees F for 20-25 minutes or until toothpick inserted in center comes out clean.
Remove from pan, cool on wire rack.
Serve warm or cold.
Holiday Muffin Monday: Round Up
Happy Baking!