I'm in the midst of reviewing a brownie book (can't name it just yet) but with tons of brownies lying around from several batches I've prepared paired with the strawberries in season, it's a sign to make our all-time favorite dessert.
This recipe has become a bit of a strawberry season ritual for me. I usually like to make a few glasses glasses and stick it in the fridge; reward for long days at work. The sweet mascarpone whip pairs well with the tart berries. I particularly love the use of orange zest in this recipe. Skip this step at your own risk!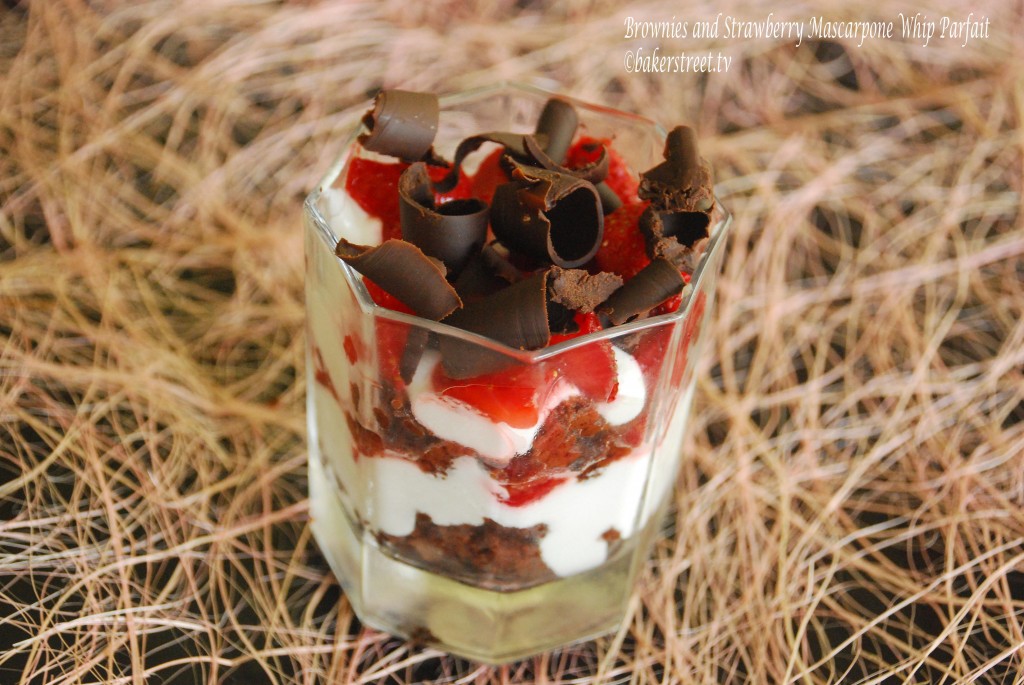 Changes and variations: This is a quick dessert that can be prepared a few hours before or a day in advance. You could set it in a large trifle bowl but I like the idea of individual desserts so I use glasses. Replace the fruit with raspberries, cherries or a berry of your fancy. You could also do a combination of berries. Top with toasted coconuts, nuts, or chocolate shavings. Add a different extract every time you make this depending on the fruit you plan to pair it with. Lemon, coconut, and raspberry are a few options.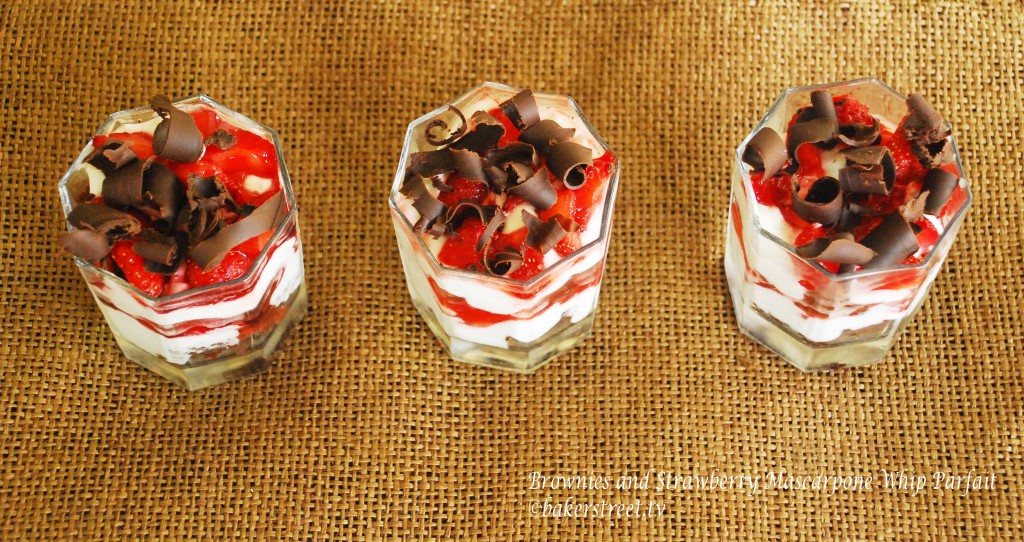 Over to the recipe: Crumbly brownies laced with a sensational mascarpone whip topped with tart strawberries and chocolate shavings(!)
Brownie and Strawberry Mascarpone Whip Parfait
Author:
from goodlifeeats adapted from desserts 4 today
Recipe type:
Dessert, Parfait
Ingredients
2 cups brownie chunks
18oz strawberries, (If you're using frozen fruit then it needs to be thawed)
½ cup sugar, divided
Zest of one orange
8oz mascarpone cheese
¾ cup heavy cream
1 tsp vanilla extract
Instructions
Cut your favorite brownies — either made from a box or homemade — into about ¾" to 1″ cubes. Set aside.
Combine the strawberries, orange zest, and ¼ cup sugar in a bowl. Stir until well-­mixed, and set aside.
In a medium bowl, combine the mascarpone, heavy cream, vanilla, and remaining ¼ cup of sugar.
Beat the mascarpone mixture with an electric mixer until medium-­firm peaks form.
To assemble, place a few brownie chunks in the bottom of 6 individual dessert cups or glasses. Top the brownies with about 21/2 tablespoons of the mascarpone mixture, then with about 3 tablespoons of strawberries.
Repeat until all the elements have been evenly divided among the cups.
Refrigerate until serving. Serve chilled.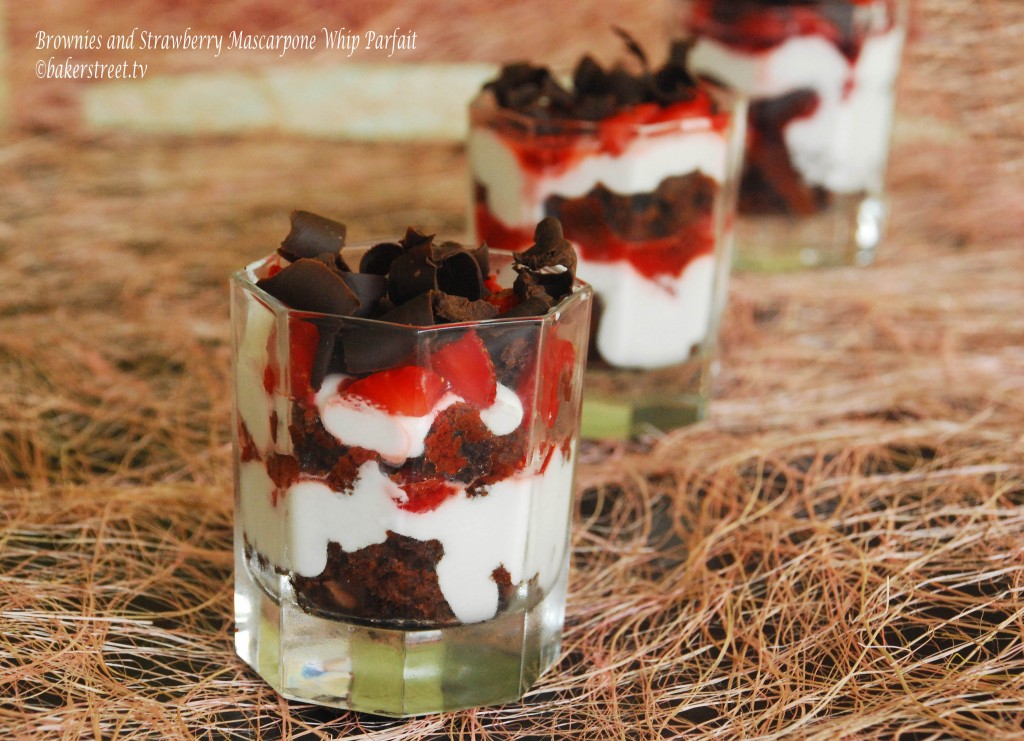 Happy Baking!