The long wait for holiday muffins has to come to an end. After my relaxing and delicious birthday weekend, we are going to stop teasing and get on with our Holiday Muffin Series. Countdown to Christmas with Muffin Monday as Baker Street brings you a host of sensational muffin recipes to bake and enjoy this season.
So join me and my fabulous Muffin Monday bakers on this joy ride. Drop in a line and let us know if you'd like to bake with or if you have a muffin you'd like us to feature.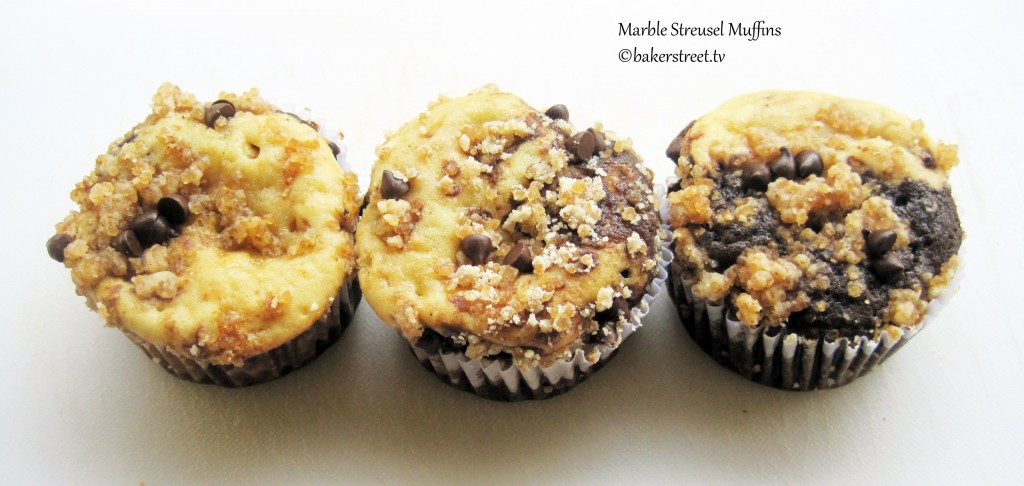 Deciding the first muffin was a no brainer. It just had to be chocolate. It had to be cream cheese. The muffin recipe I'm sharing today makes it to my top 3 all time favorite muffins. Its rich, delicious and above all it has a streusel (and I love streusel!)
And even though muffins usually do not have frostings, we are going ahead and making an exception with the holiday muffins. Should you want to bake them without indulging too much, just skip that bit and the muffins will be just as good. Well, okay .. almost there.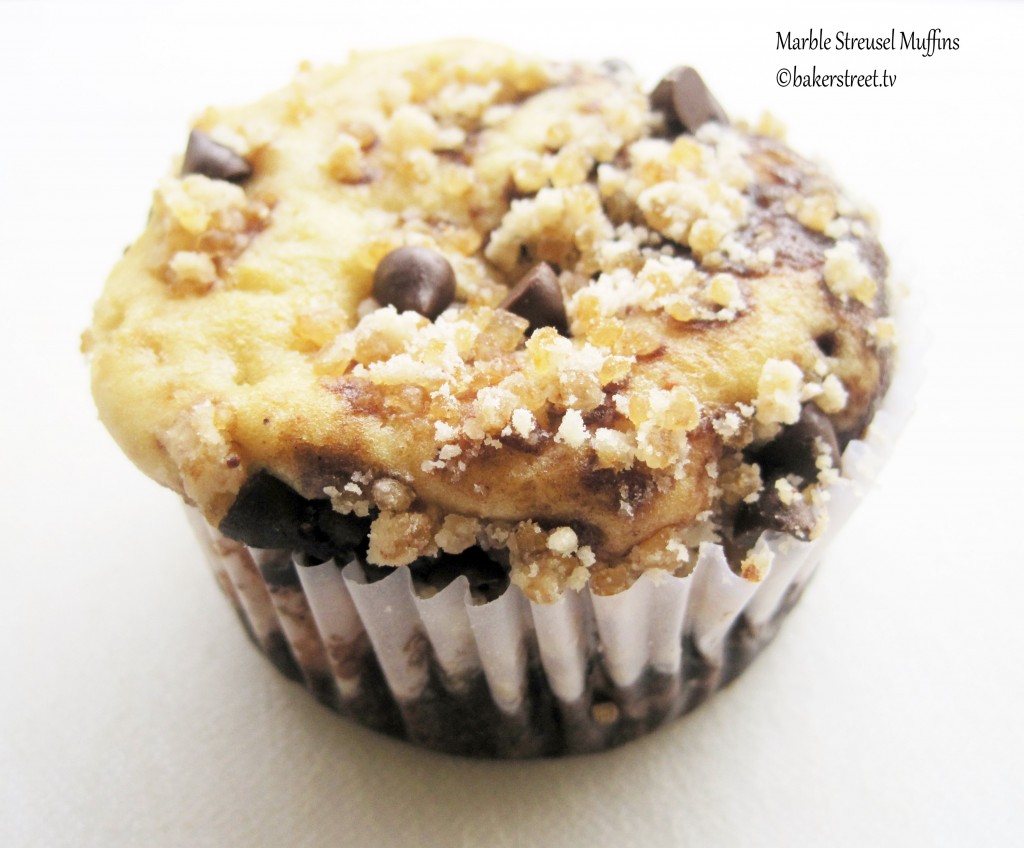 Marble Streusel Muffins. Magically moist and unbelievably delicious. A dark, rich cocoa batter flirting with dollops of cream cheese makes these muffins sinfully delicious.
Muffin Monday: Marble Streusel Muffins
Recipe type:
Muffins, Dessert
Ingredients
⅓ cup packed brown sugar
¼ cup flour
¼ tsp ground cinnamon
2 tbsp butter
¼ cup chocolate chips
2 cups all purpose flour
¾ cup sugar
1 tsp baking soda
½ tsp salt
3 tbsp unsweetened cocoa powder
110 gms creamcheese
2 eggs
½ cup water
⅓ cup vegetable oil
1 tsp vanilla essence
Instructions
Combine the sugar, cinnamon and flour. Add the butter and work it with your finger tips till the mixture is crumbly and stir in the chocolate.
Preheat the oven to 350F
Line a 12 pan muffin tin
Combine flour, sugar, baking soda and salt in a bowl
Remove half a cup of the flour mixture and set aside
Add cocoa powder in the remaining mixture.
Beat cream cheese, 1 egg and the reserved ½ cup of flour
In a separate bowl combine the egg, water, vanilla essence and oil
Add it to the cocoa mixture. Gently mix it till incorporated
Spoon the batters side by side equally in the muffin cups
Sprinkle the streusel and bake for 20 – 25 mins
Holiday Muffin Monday: Round Up
Happy Baking!