A break from all the sweet muffins and the super indulgent holiday series is much welcome this week. This Monday's muffin comes from BBC Good Food – an Onion and Triple Cheese Muffin. Since it were the words 'triple cheese' that drew me to the recipe in the first place, there was no way I was going to change that aspect.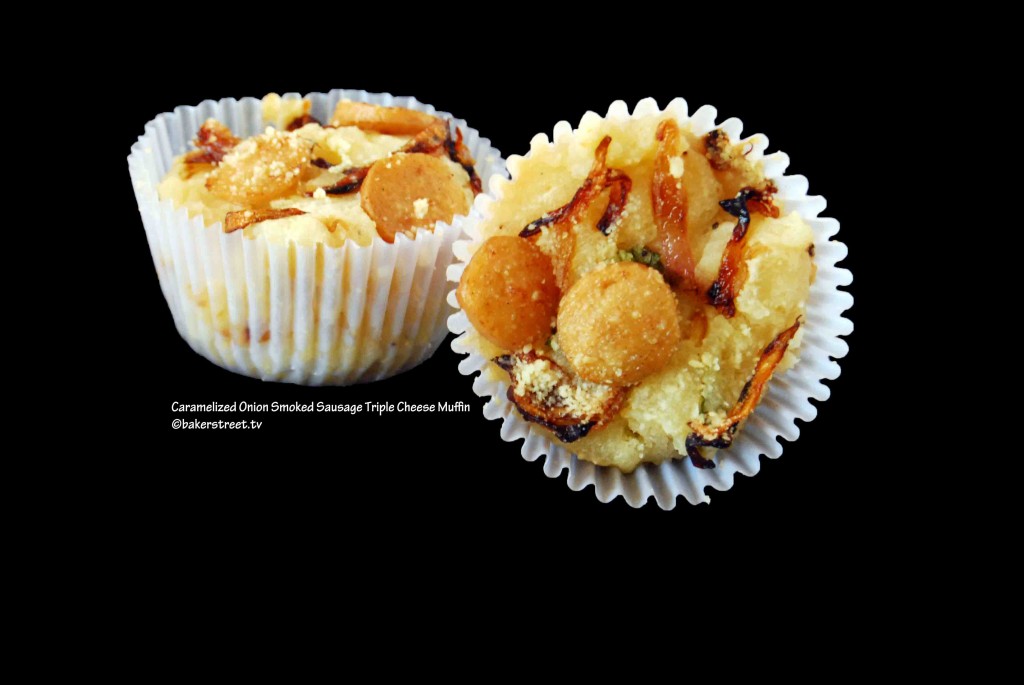 And then there was that question of bacon, the one thing that you can't ever get enough of in a savory muffin.
Do you remember the bacon crumble I added onto the Cheddar Bacon Crumble Muffin? That would have been perfect. But I'd run out and had to substitue it with smoked chicken sausages instead. I also switched the green onions for caramelized onions and am happy to report that this probably works better…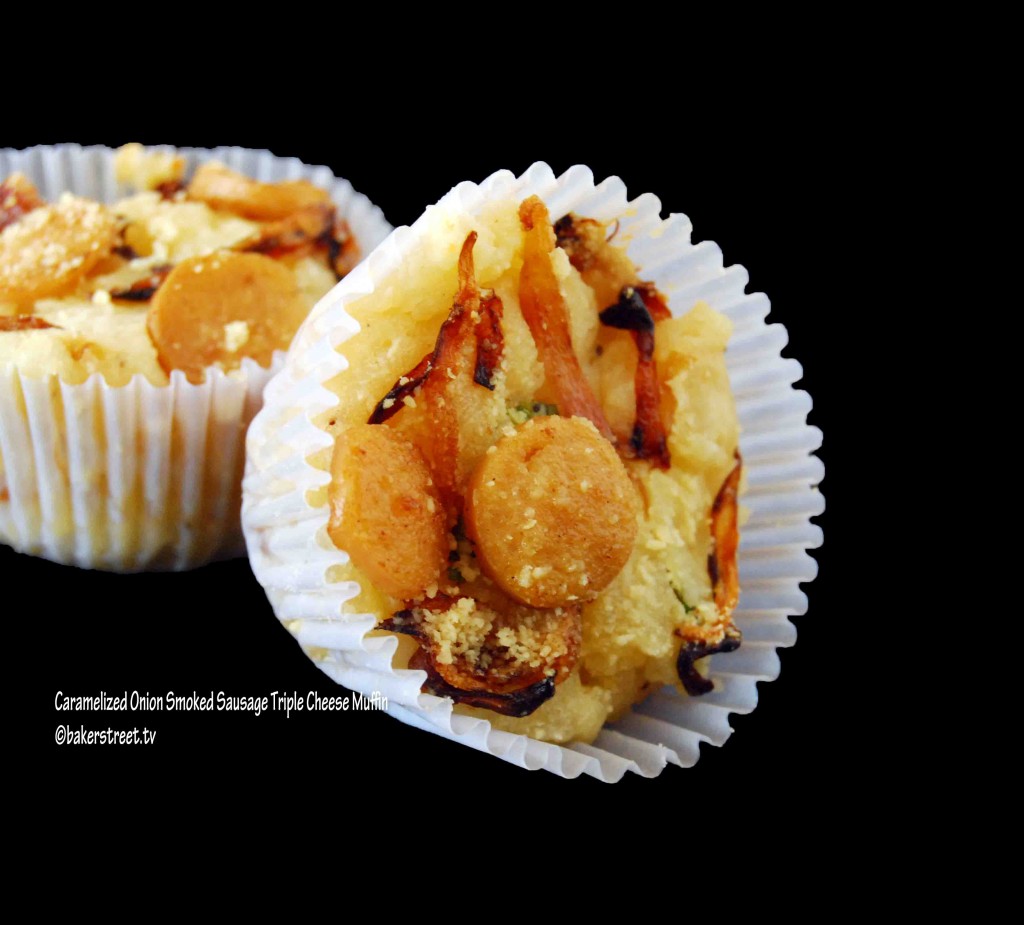 So there you have it – Caramelized Onions + Smoked chicken sausages + Triple Cheese – a perfect – if slightly indulgent – breakfast on the go!
#MuffinMonday: Caramelized Onion Smoked Sausage Triple Cheese Muffin
Author:
adapted from BBC Good Food
Ingredients
150ml sunflower oil , plus extra for the tin
1 large egg
284ml carton buttermilk , made up to 350ml with milk
500g self­raising flour
1 tsp English mustard powder
140g mature cheddar , grated
1 onion , sliced and caramelized
2-3 smoked chicken sausages, chopped and sautéed
small bunch chives , snipped
25g Parmesan (or vegetarian
alternative), grated
200g full­fat soft cheese,
Instructions
Heat oven to 200C/180C fan/gas 6 and oil a 12­hole muffin tin.
In a measuring jug, whisk the oil, egg and buttermilk. Set aside
In a mixing bowl, mix the flour, 1 tsp salt and mustard powder, then stir in the cheddar, caramelized onions, chives, sausages and half the Parmesan.
Use a large spoon to gently fold the wet ingredients into the dry don't overmix, just lightly combine.
With the final few folds, mix in the soft cheese cubes. Spoon the mixture between the holes in the tin (they will be quite full), scatter with the
remaining Parmesan and bake for 25 mins.
#MuffinMonday: Round Up
Happy Baking!