Take a deep breath and savor this moment. Come next week, we enter into the magical journey of our holiday muffin series. What is different about the holiday muffin series – well it gets sweeter and ever more indulgent as the weeks progress.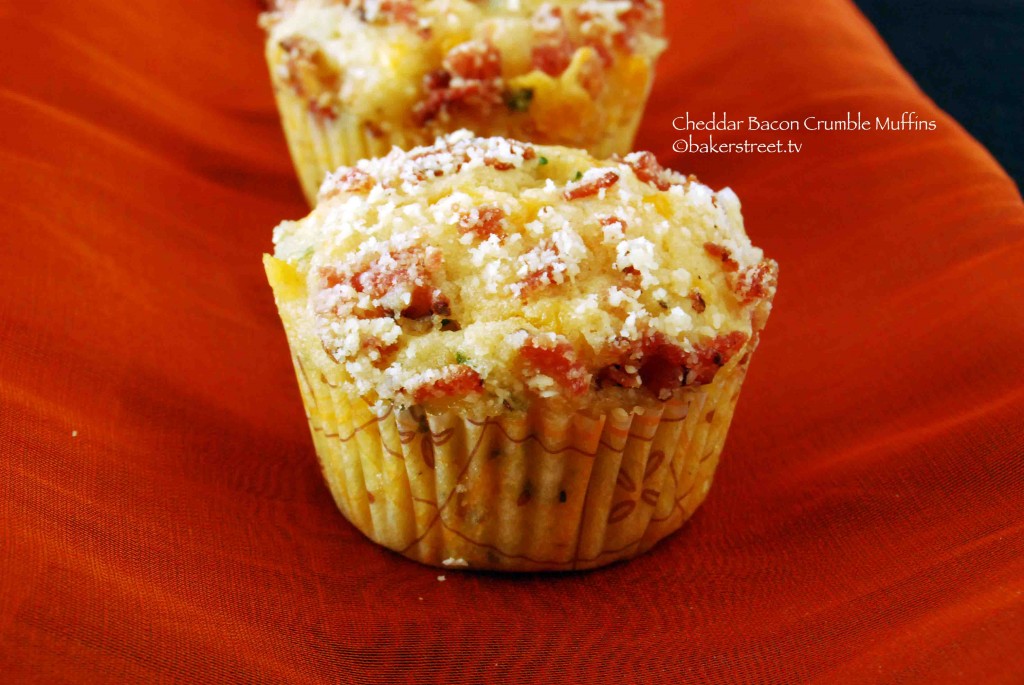 We thought we'll treat you with a little savory muffin today. The common element between all our variations is (apart from it being savory) cheese!
The recipe I chose today hails from Catherine Atkinson's Muffins Galore. A couple of tweaks to her original recipe resulted in a simply delicious cheddar muffin with a bacon crumble. Not without some changes though! I skipped the cheddar and butter in the topping and added a combination of parmesan and bacon instead and added an extra helping of cheddar in the muffins and skipped the bacon from it. It's the little things…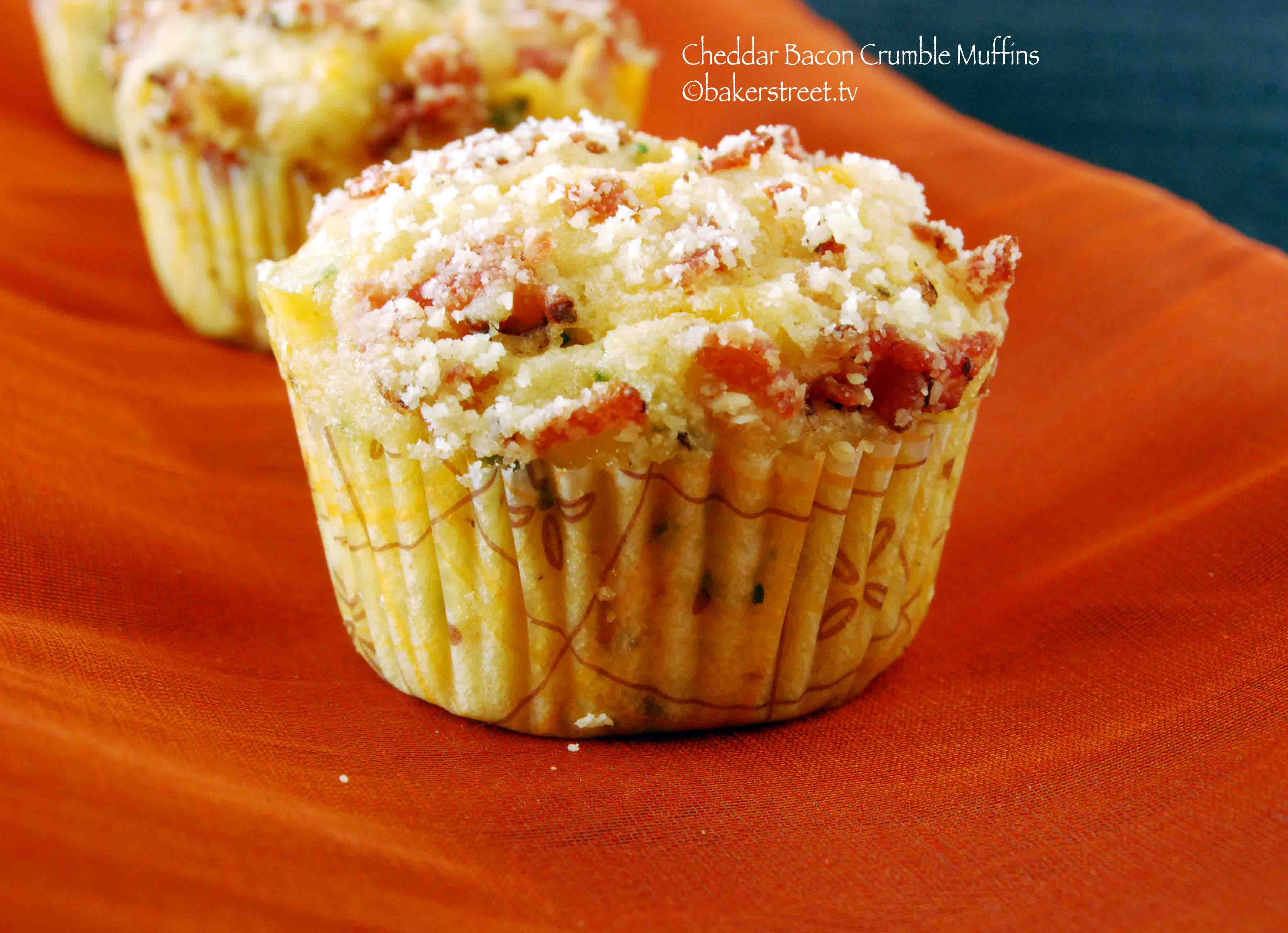 They make for an easy grab on the go kind of breakfast or snack. But would be great served alongside a soup or a egg sunny side up.
#MuffinMonday: Round Up 
Cheddar Bacon Crumble Muffins
Author:
adapted from Muffins Galore
Ingredients
For The Muffins
1 cup self-rising flour
1 cup whole wheat flour
1 tsp sugar
2 tsp baking powder
½ tsp dry mustard
¼ tsp salt
1 cup grated cheddar cheese
4 Tbsp chopped fresh parsley
¼ tsp freshly grated black pepper
1 egg
1¼ cup milk
6 Tbsp butter, melted and cooled
For The Bacon Crumble Topping:
4 oz bacon cooked, drained and crumbled
¼ cup finely grated parmesan cheese
Instructions
Preheat oven to 400° F and generously grease or line a 12 cup muffin pan
For the crumble topping
Combine the bacon and parmesan cheese and set aside.
For The Muffins:
In a large bowl, combine the self raising flour, whole wheat flour, baking powder, mustard, salt and pepper. Stir in cheddar cheese, parsley.
In a separate bowl, mix together egg, milk and melted butter.
Pour the egg mixture into the dry ingredients and stir gently with a rubber spatula, just until mixed.
Spoon batter equally into muffin cups and sprinkle the crumble mixture over tops.
Bake in a preheated oven for about 20 minutes or until lightly brown and well risen.
Cool in pan for a couple minutes and then turn onto wire rack.
Serve warm.
Did you miss what we baked for the last holiday muffin series? Here's a quick round up just for you: