Every baker needs an infallible classic pound cake recipe to go back to. The sort of recipe you want to pass down generations, one that your grandkids may proudly say "this was my grandma's recipe. And boy, did she get it right!"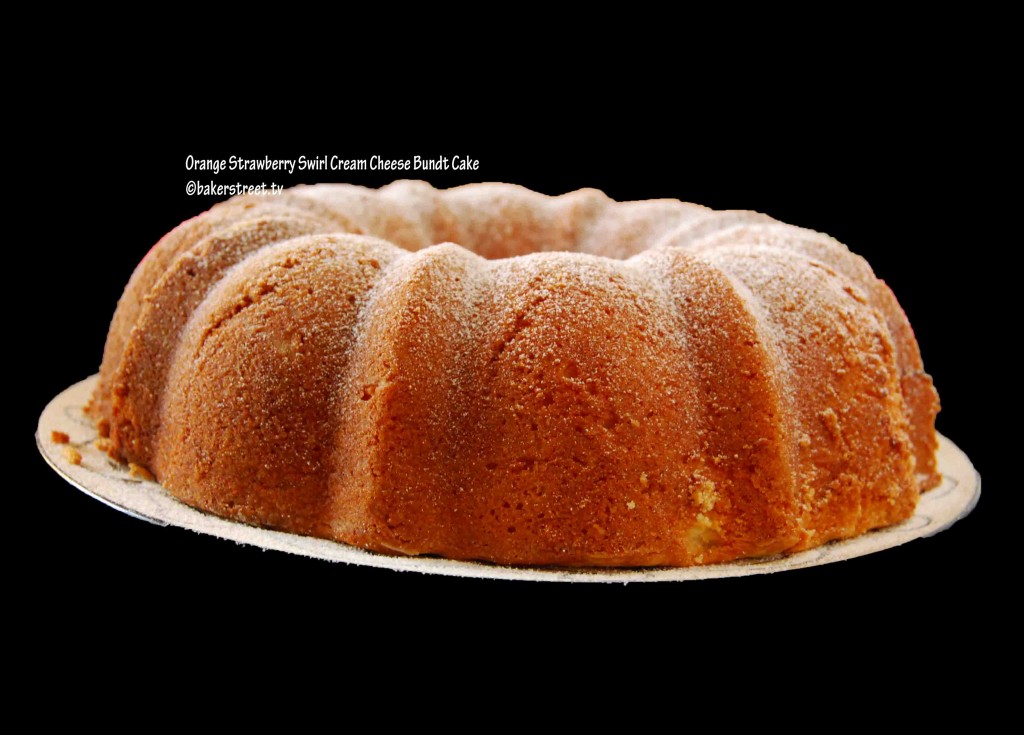 I'm sharing today with you my go-to pound cake recipe. A classic tender cake gussied up with tangy berry sauce. Rich, bursting with a buttery flavor showcasing the inner swirl of orange and strawberry making it unique and memorable.
Every once in a while I like to give this a glaze or switch the sauce or simplify the recipe and bake it with just a lemon zest. Every variation stands up on its own and makes this delicate, rich and buttery cake beautifully.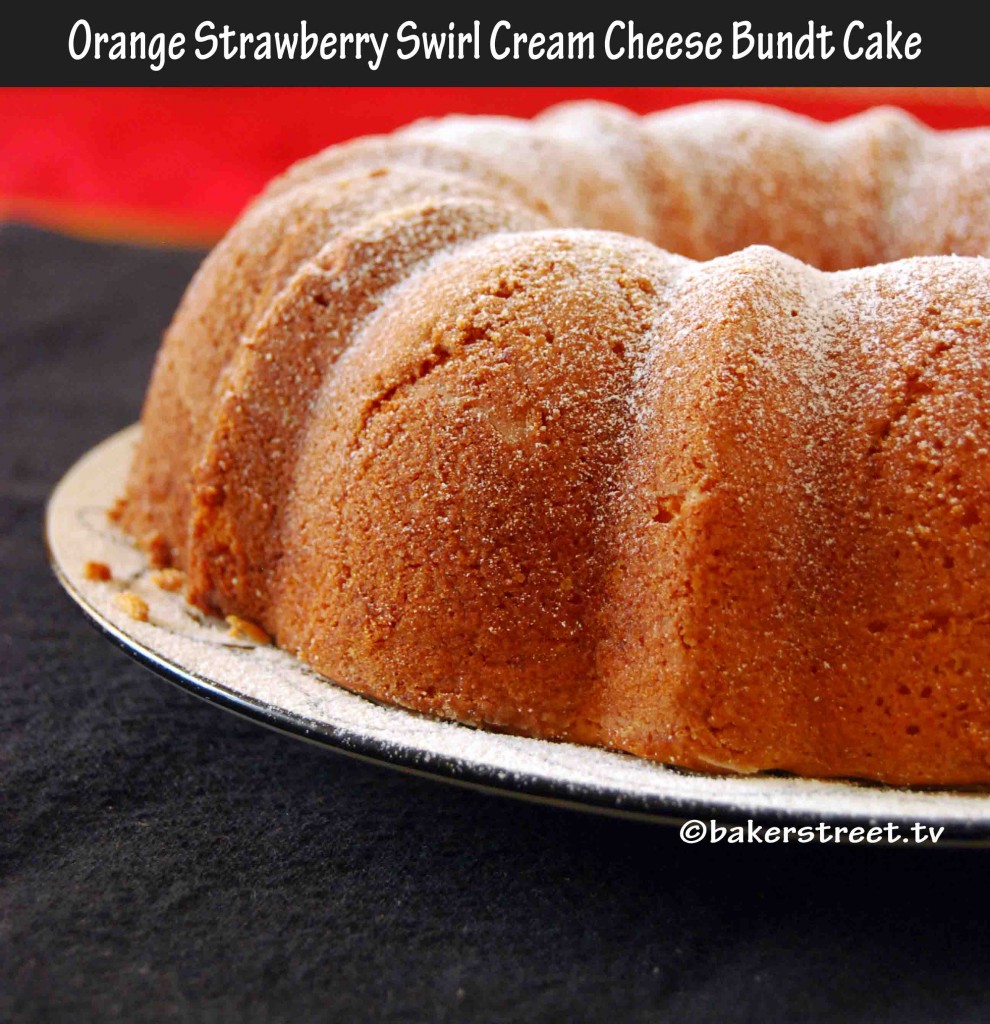 You can dress up this cake with a dollop of sour cream and fresh berries or just enjoy a warm slice right out of the oven.
An easy to follow, eat-anytime-of-the-day dessert – Orange Strawberry Swirled Cream Cheese Bundt Cake. 
Orange Strawberry Swirl Cream Cheese Bundt Cake
Author:
adapted from My recipes.com
Ingredients
For The Cake:
1½ cups butter, softened
3 cups sugar
1 (8-oz.) package cream cheese, softened
6 large eggs
3 cups all-purpose flour
1 teaspoon almond extract
½ teaspoon vanilla extract
1 tablespoon orange zest
⅔ cup citrus strawberry glaze
For the Citrus Strawberry Glaze:
11/4 cups strawberries, roughly chopped
¼ cup freshly squeezed orange juice
2-3 tablespoons sugar
Instructions
Preheat oven to 350° and generously grease a 14 cup bundt pan.
For The Citrus Strawberry Glaze:
In a heavy bottom pan on medium flame – add the strawberries, orange juice and sugar. Keep stirring till you have a thick sauce where most of the strawberries are mushy and soft.
For The Cake:
In a large bowl beat butter at medium speed with a heavy-duty electric stand mixer until creamy. Gradually add sugar, beating at medium speed until light and fluffy. Add cream cheese, beating until creamy.
Add eggs, 1 at a time, beating just until blended after each addition.
Gradually add flour to butter mixture. Beat at low speed just until blended after each addition, stopping to scrape bowl as needed.
Stir in the vanilla extract.
Assemble:
Pour one-third of batter into a greased and floured 10-inch (14-cup) tube pan (about 2⅔ cups batter). Dollop 8 rounded teaspoonfuls strawberry glaze over batter, and swirl with wooden skewer. Repeat procedure once, and top with remaining third of batter.
Bake at 350° for 1 hour to 1 hour and 10 minutes or until a long wooden pick inserted in center comes out clean.
Cool in pan on a wire rack 10 to 15 minutes; remove from pan to wire rack, and cool completely (about 1 hour).
Here's how you can be a part of Bundt-a-Month:
– Simple rule: Use mandarin, orange, citrus lime, yuzu, lemons, key lime or 
anything
 citrus – and bake us a Bundt for Tangy January – Post it before January 31, 2013 – Use the #BundtAMonth hashtag in your title. (For ex: title should read #BundtAMonth: Chocolate Cinnamon Bundt)
– Add your entry to the Linky tool below – Link back to our announcement posts.  – Follow Bundt-a-Month on 
Facebook
 where we feature all our gorgeous bundt cakes. Or head over to our
Pinterest
board for inspiration and choose from over 350 Bundt cake recipes.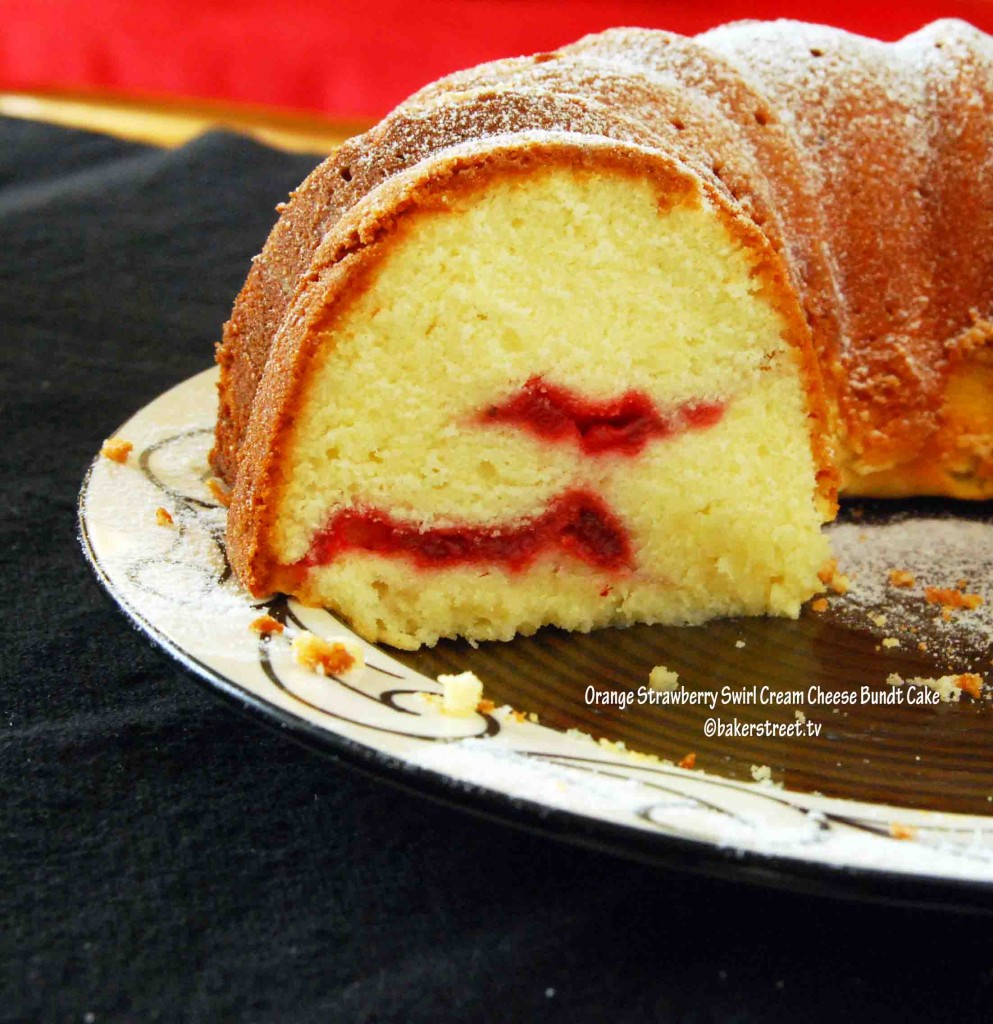 Look no further for I have 15 zesty bundt cake recipes for you.
Almond Clementine Bundt Cake
by Carrie from
Poet In The Pantry
Citrus Bundt Cake with Sparkling Wine and Fiori di Sicilia
by Laura from
The Spiced Life
Citrus Cocktail Mini Bundt Cakes
by Renee from
Magnolia Days
Citrus Lust Mini Bundt Cakes with Lemon Curd
by Stacy from
Food Lust People Love
Dried Tomato Cherry & Yuzu Cake
by Ann from
Anncoo Journal
Glazed Lemon Bundt Cake
by Alice from
Hip Foodie Mom
Grapefruit Poppyseed Bundt Cake
by Deb from
Knitstamatic
Grapefruit Yogurt Bundt Cake
by Kate from
Food Babbles
Lemon Bundt with Lemon Curd
by Holly from
A Baker's House
Mini Orange Bundts with a Grand Marnier Glaze
by Tara from
Noshing With The Nolands
Orange Chocolate Marble Bundt
by Paula from
Vintage Kitchen
Orange Olive Oil Cake
by Katerina from
Diethood
Orange Strawberry Swirl Cream Cheese Bundt Cake
by Anuradha from
Baker Street
Soaked and Glazed Lemon Cake
by Dorothy from
Shockingly Delicious
Zesty Lemon Bundt Cake
by Anita from
Hungry Couple NYC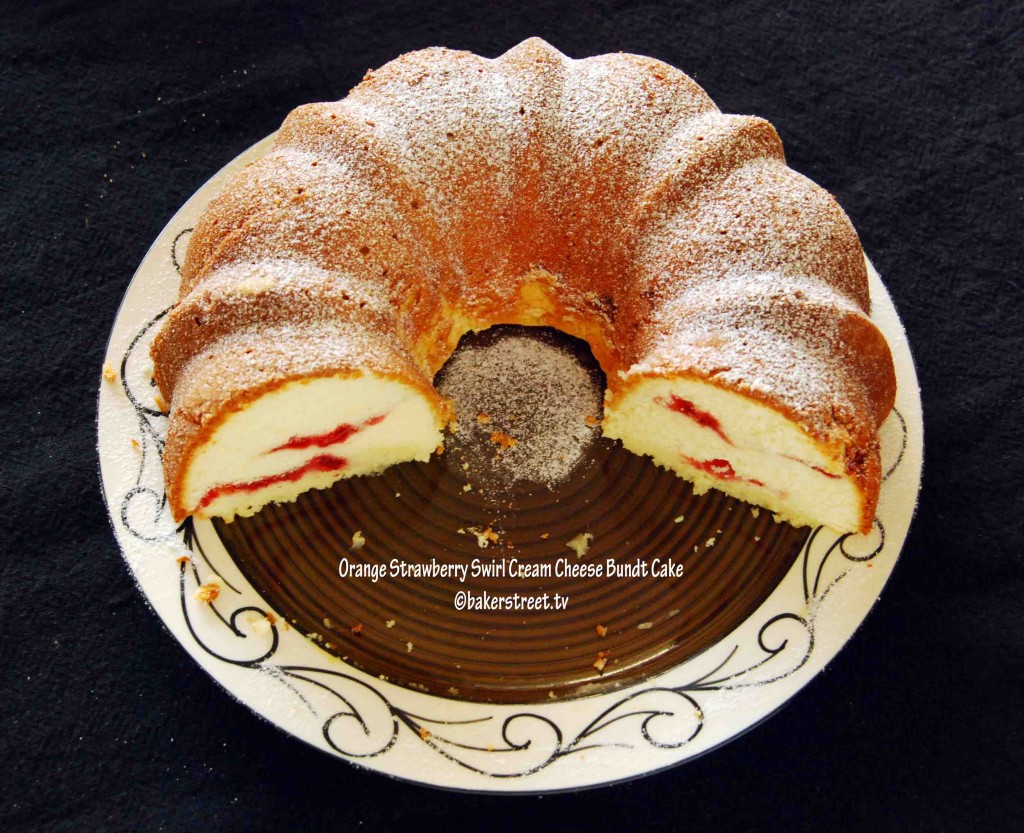 I'd also like to mention that my dearest friend and bundt baking partner Lora lost her father last week. The #BundtaMonth team hopes she and her family has the strength to get through this time.