When it comes to cheesecake, I have one rule: Never use flour in the batter. Well all right, I have two more: don't add cream and mess with the texture of your cheesecake and always, always opt for a baked cheesecake.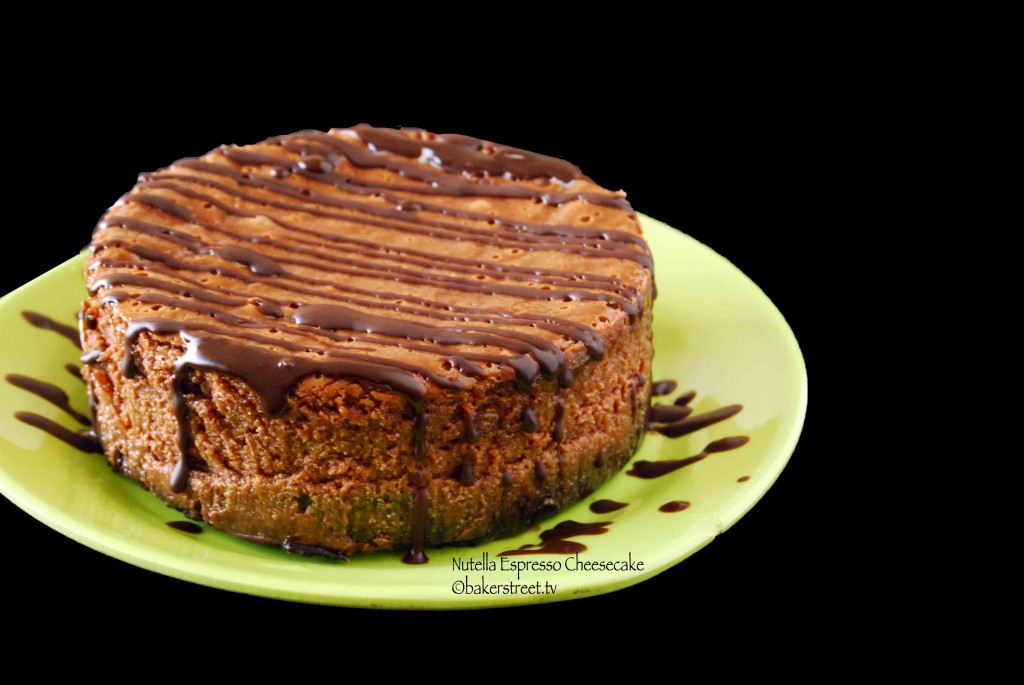 The idea has its roots in a recipe from Hershey's Incredibly Easy Desserts. I've never made a chocolate or a mocha cheesecake so this was new and I couldn't wait to give it a try. Despite Rule #1 (and I promise you I flinched when) I added 2 tablespoons of flour. I knew I had made a mistake right then. This recipe was not for me. The cheesecake was dense and tough. Difficult to cut into and the flavors strong and overpowering. I like my cheesecake light and airy. And, of course, creamy.
Okay, now we come to my variation. I went back and made this cheesecake again. This time, no flour, no cocoa. The batter was flavored with coffee and nutella. The texture this recipe yields is creamy, almost custard like – moist and rich cheesecake. The rich nutty flavor plays off well against the strong coffee.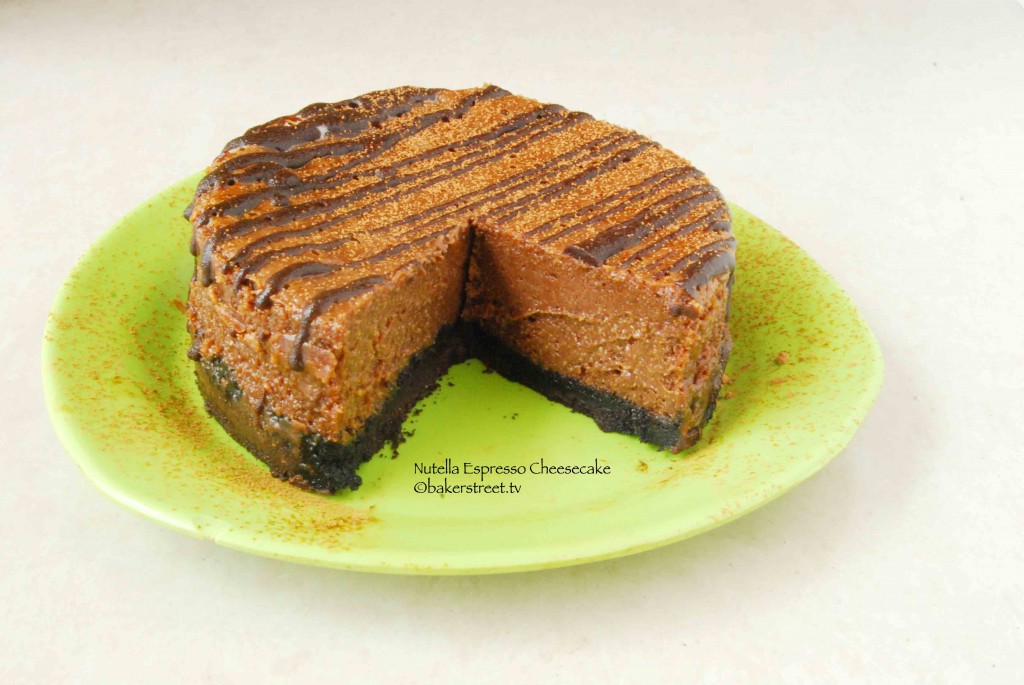 Over to the recipe: Creamy and dreamy. Sweet nutella and strong coffee. A special dessert.
Nutella Espresso Cheesecake
Author:
adapted from Hershey's Incredibly Easy Desserts
Ingredients
For The Base:
1 cup oreo cookies roughly chopped
¼ cup butter melted
For the Cheesecake:
1 (8 oz) packages cream cheese
¾ cup sugar
2 eggs
1 teaspoon vanilla extract
¾ cup Nutella
2 tablespoon instant coffee, dissolved in 2 teaspoon boiling water
Instructions
Preheat oven to 350F and grease a 5″tin loose bottom tin generously.
For The Crust:
In the food processor, blitz the oreo cookies and melted butter.
Press evenly into the cake tin and set aside
For the Batter:
In the bowl of an electric mixer, beat the cream cheese until fluffy. Add sugar and beat until well combined.
Add eggs and vanilla and beat until light and fluffy.
Add the nutella and coffee mixture into cream cheese and beat on low speed to combine.
Pour over oreo crust and bake in a bain marie for 30 – 40 minutes or until the centre of the cheesecake is set but slightly jiggles when touched. Let it sit in the oven for one hour after after it has been turned off.
Remove from oven and cool completely. Chill for 4 hours to overnight before serving.
If you're all about pairing nutella and coffee, you must have a look at these Hazelnut Coffee Muffins.
We're into week 3 of the 12 weeks of Christmas Treats event. Don't miss out on what everyone baked this week and if you'd like to bake along with us, then simply click here.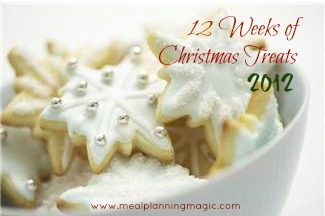 Happy Baking!