I'm guessing the quickest resort for any nutellaholic would be nutella fingers; something that would easily attract the title of comfort food. (I literally mean fingers dipped in a jar of nutella). But for me baking is comforting. The sensual aroma of whipped butter and sugar in the air being doused with luscious vanilla, the sight of rich melted chocolate dripping down the sides, the whiff of baked bread filling my home – it's a magical, rewarding experience.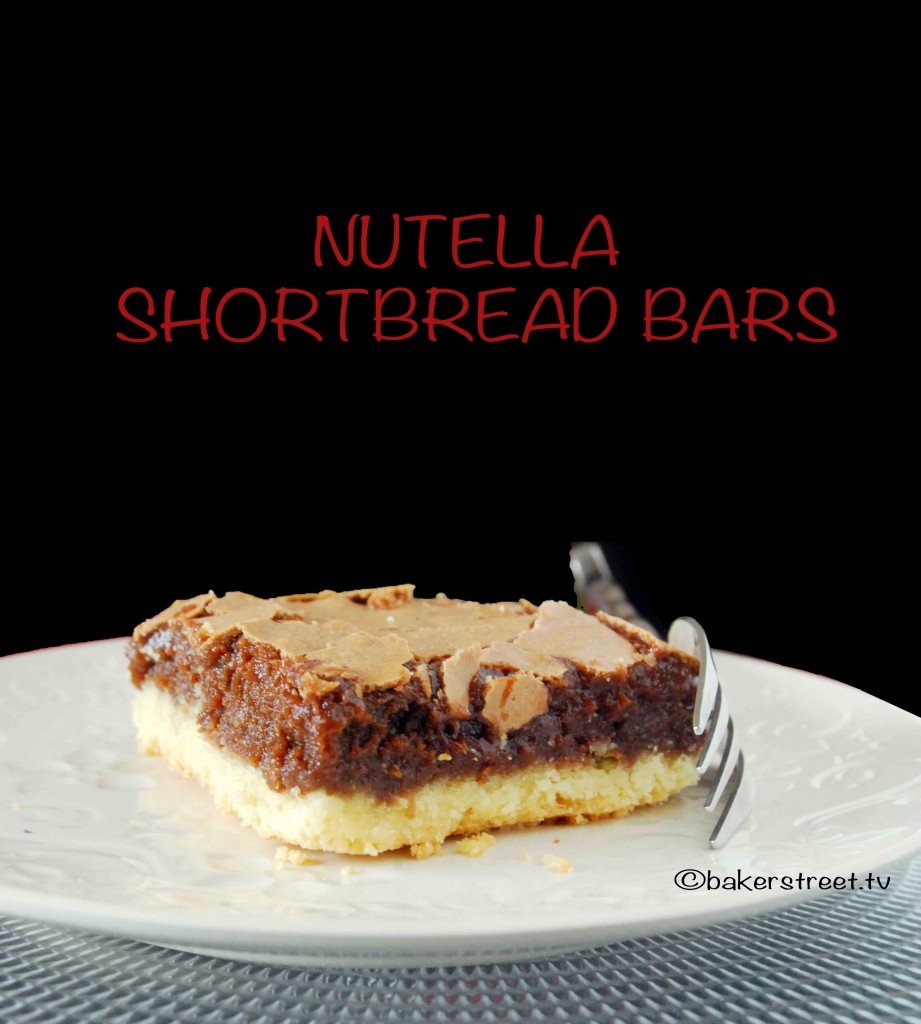 Now let me tell you why these are often described as the ultimate comfort food. It consists of two incredibly rich and decadent layers. The bottom one is a sweet and buttery flavored crisp shortbread on which rests the rich, creamy and luscious nutella filling.
And if that's not indulgent enough, you can glaze with chocolate that glistens seductively on the plate. If you'd like them to be a little on the sweeter side, I recommend you add  1/4 to 1/3 cup of sugar to the nutella batter.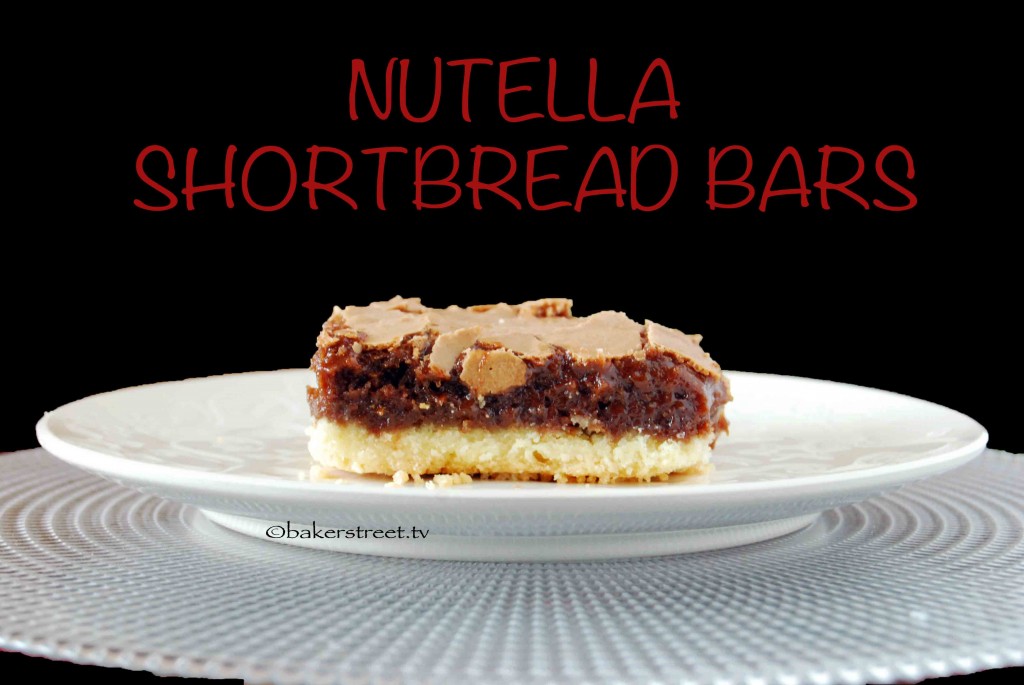 Simple, delicious and really addictive – these bars are comfort food at it's best. A warm cup of strong coffee with a slice or two would be just the perfect way to wrap up any meal.
Nutella Shortbread Bars
Author:
from Lorie's mississippi kitchen
Ingredients
Crust:
½ cup butter, softened
¼ cup sugar
1 cup all-purpose flour
⅛ teaspoon salt
Filling:
3 large eggs
1 cup sugar
½ cup Nutella
½ cup all-purpose flour
Instructions
Preheat oven to 350 degrees and grease an 8 by 8″ baking pan.
In a large bowl, combine crust ingredients on low to medium speed just until mixture is evenly mixed and moist. Transfer it to the prepared baking pan and press mixture onto bottom of pan in an even layer. (Use wet fingers if mixture sticks to skin.)
Prick 6-8 times with a fork, then bake for 15 minutes or until golden brown around edges.
In the meantime, beat the ingredients for the filling on medium speed until smooth. When crust is done, pour mixture evenly over crust and bake for 25-30 minutes or until middle is puffed and just set.
Cool completely on wire rack before cutting into bars.
The theme for this week's #SundaySupper event is Comfort Food with Lee Woodruff. And we have the ultimate menu that screams comfort food. So get into your PJs, grab a fork and start indulging.
#SundaySupper Comfort Food |Soups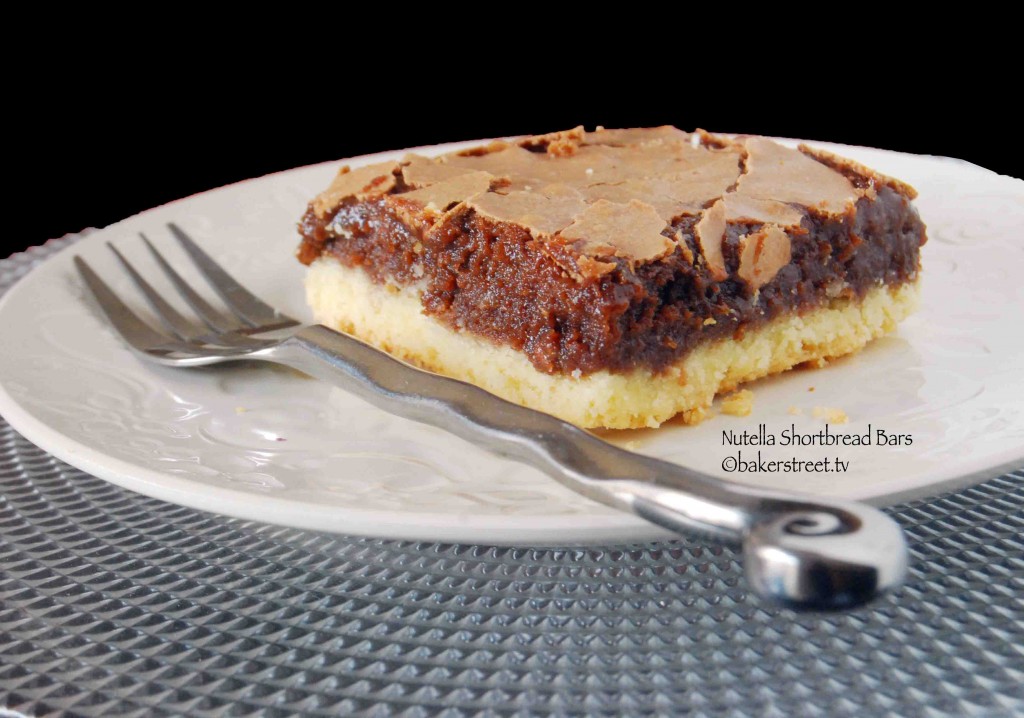 #SundaySupper Comfort Food  | Main Dish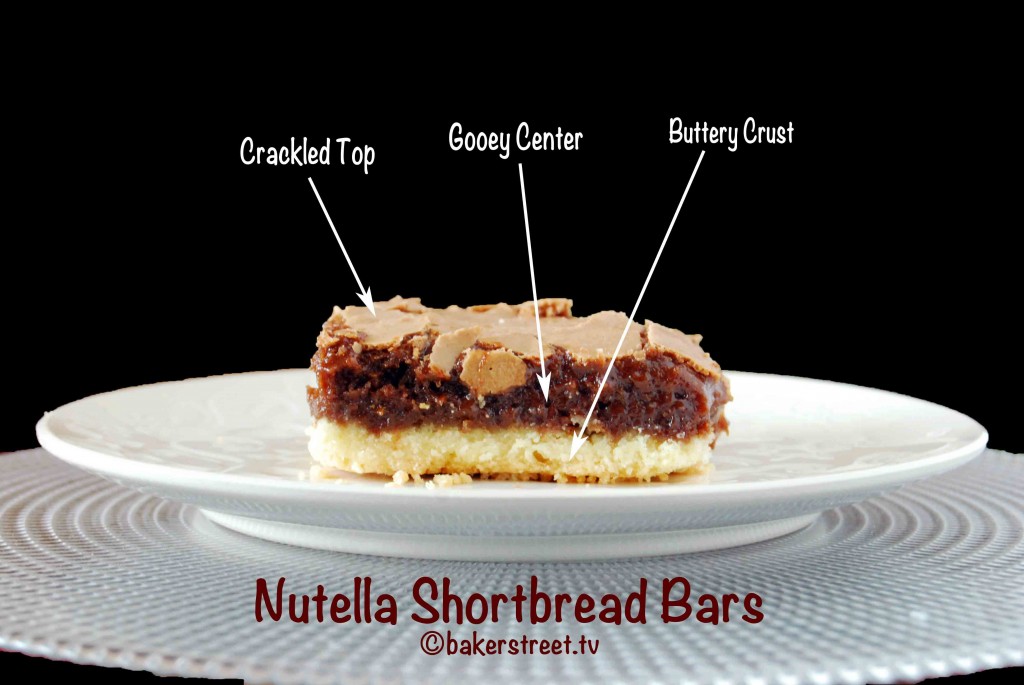 #SundaySupper Comfort Food | Desserts
Pairing Wine with Sunday Supper Comfort Food Favorites! by ENOFYLZ Wine Blog 
Follow the #SundaySupper hashtag and to chat with Lee Woodruff and us at 7:00 pm EST where we'll talk about our favorite Comfort Food Recipes.
Happy Baking!