I landed up with a whole lot of leftover grated zucchini after I baked my double chocolate zucchini bundt cake. I used some of it, sprinkling it over salad for two days but it still wasn't finished. The awful miscalculation eventually paid off because the final cup was used up to make these delicious whole grain muffins.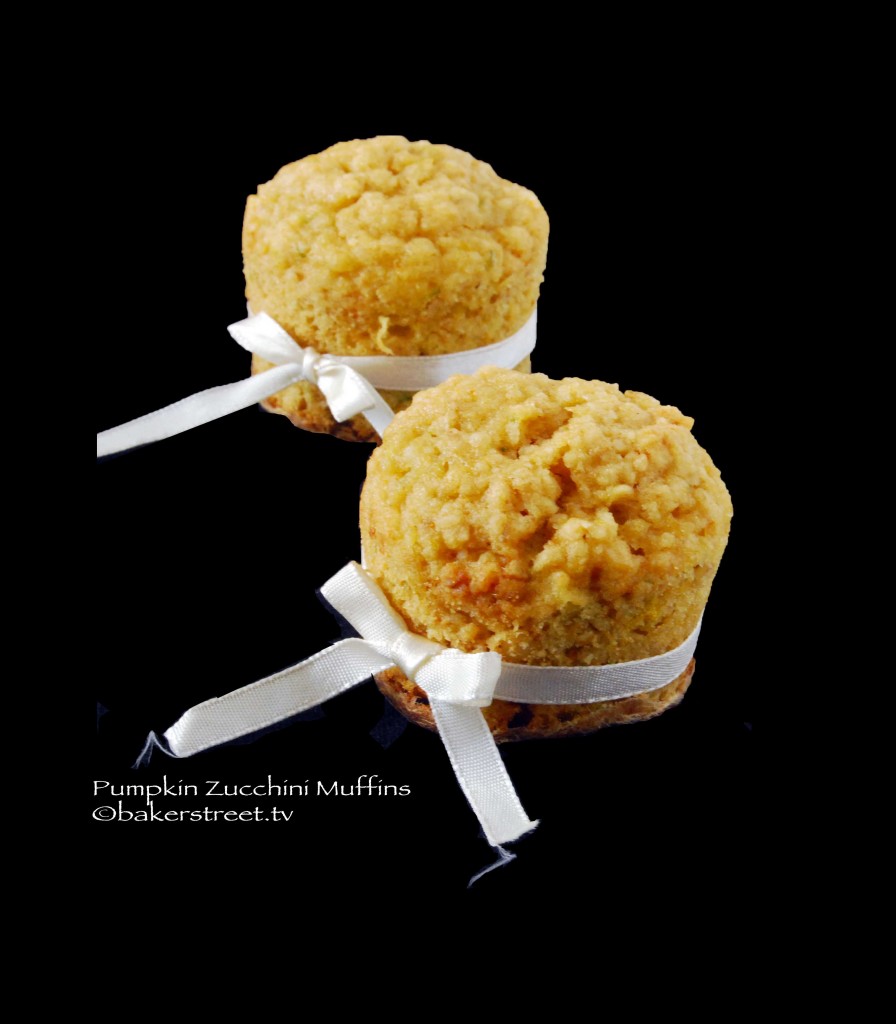 The recipe calls for a combination of whole wheat flour and almond flour which lends a wonderful texture to the finished product. The zucchini is beautifully paired with pumpkin and maple. Baking these early morning was an absolute treat as the whole house warmed up to the wafts of maple.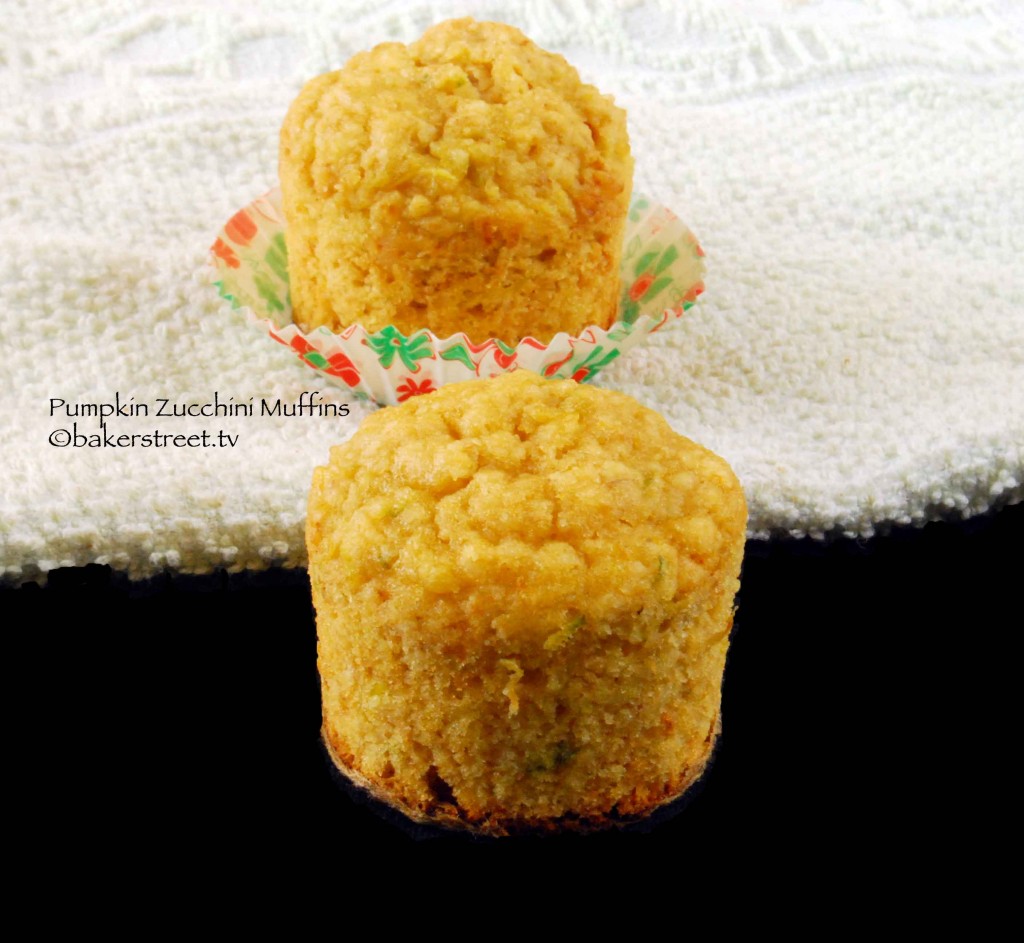 This sorta healthy delight made for the perfect breakfast this morning.
#MuffinMonday: Pumpkin Zucchini Muffins
Author:
adapted from texanerin.com
Recipe type:
Muffins, Breakfast,
Ingredients
Dry Ingredients:
½ cup whole wheat flour
¼ cup almond flour
¾ teaspoon baking powder
¼ cup traditional or rolled oats
¼ teaspoon salt
Wet Ingredients:
¼ cup maple syrup
2 tablespoons lemon zest
1 egg
¼ cup canola oil
¼ cup pumpkin puree
½ cup grated zucchini
Instructions
Preheat your oven to 350°F / 176°C and line a 6 hole muffin pan.
In a medium bowl combine all the dry ingredients and set aside.
In another bowl, mix all the wet ingredients except zucchini and add it to the flour mixture. Gently fold till its combined.
Fold in the zucchini.
Divide among six muffin liners and bake in a preheated oven for 15 minutes.
Turn immediately onto a wire rack to cool.
Muffin Monday: Round Up
Happy Baking!
I always use my Homemade Pumpkin Puree. It is so simple and easy to make. Click on the picture below for the recipe.