What is #BundtaMonth all about?
A new series from Baker Street and my sweet friend Lora from Cake Duchess who share the same love for Bundts. Lora and I are, simply put, crazy for Bundt cakes. This is a love affair that is going to go the distance. We decided to collaborate and host an event where we'll bake a Bundt cake with a different theme every month: Bundt a Month!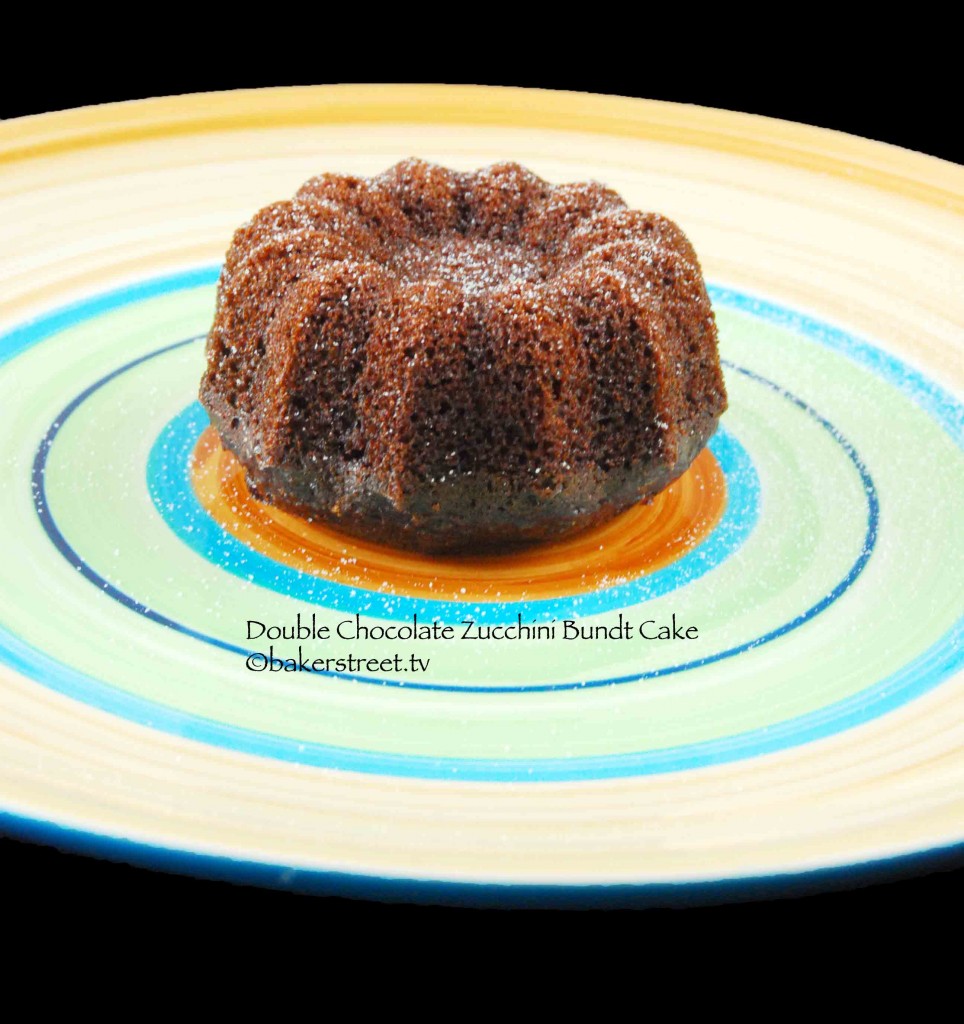 Here's the challenge:
Lora and I will pick an ingredient and announce it the first week of every month. All you Bundt loving bakers need to do is use your imagination on how you'd like to incorporate it and bake a Bundt – mini Bundt or large Bundt – and link it up to our blogs throughout the month. It's that simple!
We decided to be creative with zucchini in our September Bundts.
Don't miss out on what our very talented and Bundt loving baking friends created for this month:
Here's how to bake with #BundtaMonth:
– Bake your September #BundtaMonth Zucchini Bundt.
– Post it before September 30, 2012.
– Use the #BundtaMonth hashtag in your title. (For ex: title should read – #BundtaMonth: Chocolate Zucchini Bundt)
– Join the Bundt baking party!
– Link back to both Lora and my announcement posts.
When it came to picking a recipe, for me, the battle lines were drawn between brown butter and chocolate. While I'm a big fan of brown butter and would be willing to add all if it in sight, I picked chocolate this time.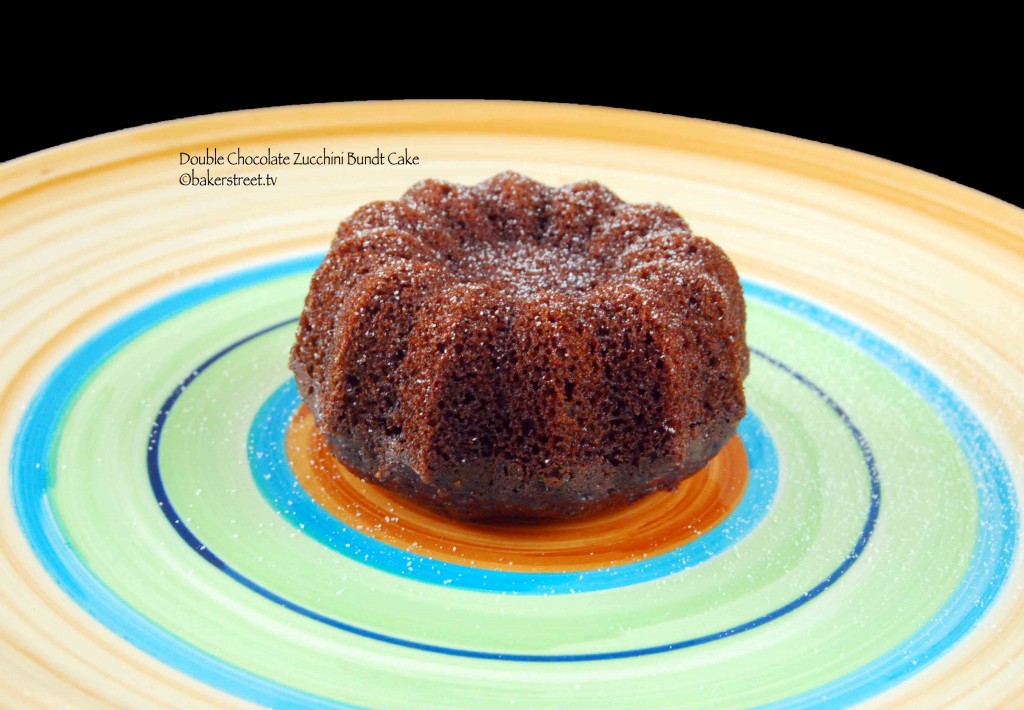 Before you head to the recipe, I do have one small kitchen tip for you:
While baking with zucchini always take out the seeds before grating. You can cut your zucchini in quarters and this makes it easier to take out tough seeds. This ensures no excess water retained in the batter, will result in a nice, moist cake.
Over to the recipe: The zucchini keeps this chocolate laden cake succulent and tender. A touch of cinnamon brings a subtle but surprisingly pleasant taste.
Chocolate Zucchini Bundt Cake
Ingredients
1 cup all-purpose flour
¼ cup unsweetened cocoa powder
½ teaspoon baking soda
½ teaspoon salt
½ stick unsalted butter, room temperature
½ cup brown sugar, well packed
¼ cup + 2 tablespoons sugar
½ teaspoon cinnamon
¼ cup vegetable oil
1 large egg
½ teaspoon vanilla extract
¼ cup plain yogurt
1 cups grated unpeeled zucchini, tightly packed
2 ounces semisweet or bittersweet chocolate, melted and cooled to room temperature
Confectioners' sugar for the top of the cake
Instructions
Preheat oven to 350° F and grease and flour a -inch bundt pan, set aside.
Prepare the zucchini: Chop off the tops and bottoms and then cut it into quarters. Remove the seeds and if they are large or tough and grate it.
In a medium bowl, sift together the flour, cinnamon, soda, salt and cocoa powder, set aside.
In a large bowl, cream butter, brown sugar and sugar until light and fluffy.
Slowly add the oil, until it is evenly distributed.
Add the egg and vanilla, mixing until well combined.
Add the dry ingredients alternately with the yogurt in 3 additions each.
Stir in the grated zucchini until it is evenly distributed.
Stir in the melted and cooled chocolate.
Pour batter into the prepared pan and bake for 35 to 40 minutes or until a tester comes out clean.
Allow to cool in the pan until nearly room temperature, you should be able to comfortably handle it.
Dust with confectioners' sugar and serve with fresh whipped cream or ice cream.
Happy Baking!