And it's that time of the year! A whole lot of pumpkin recipes are in store for you. I began this week by making some fresh homemade pumpkin puree because I just love the flavor and freshness it adds to baked goods. I always make just enough for a recipe or two. The fresher the puree, the better the result of the finished product.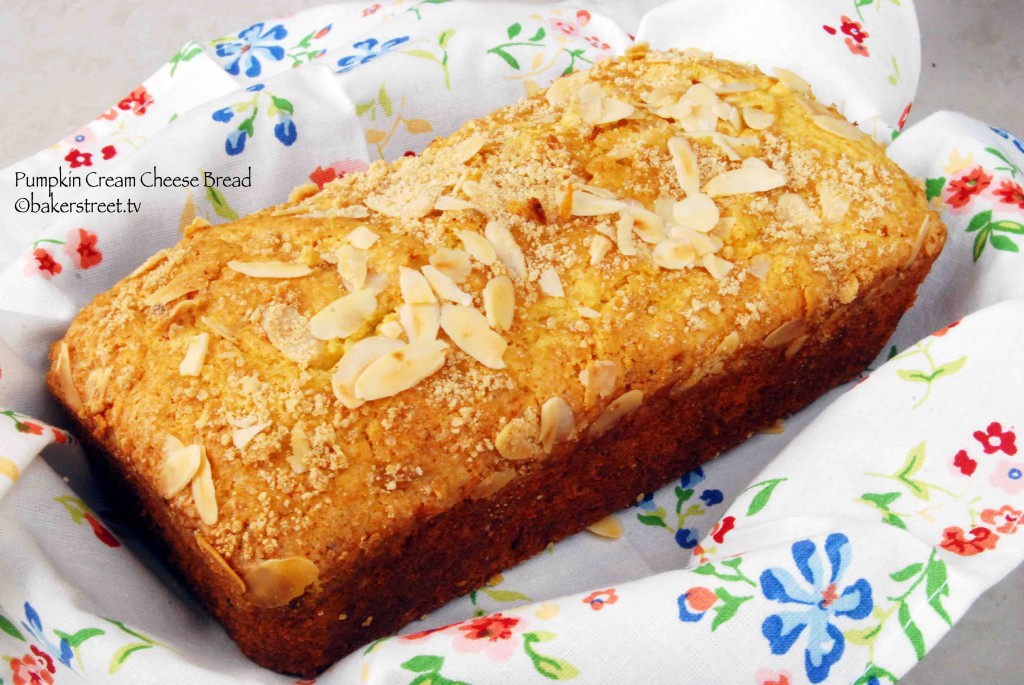 When Lora picked cheese for this month's #twelveloaves challenge, my first instinct was to bake a savory treat for the occasion. But being the cream cheese fiend I am, I chose to go with this sweet and tangy pumpkin streusel bread, perfect for a crisp autumn morning.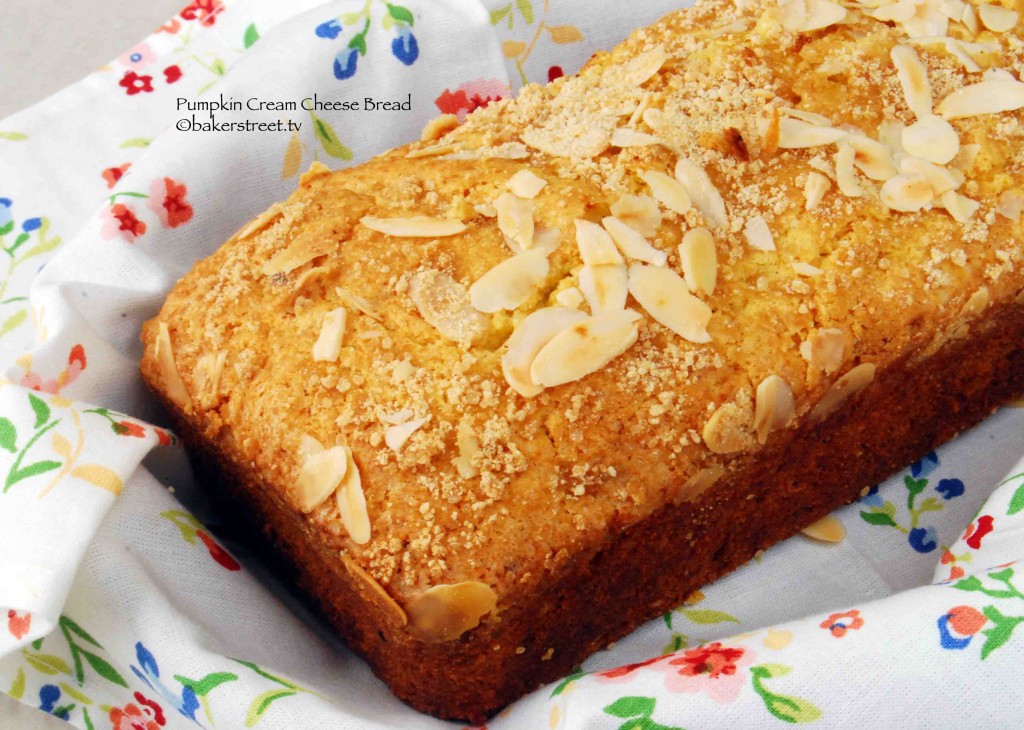 What I like most about the recipe is that the cream cheese is incorporated along with the butter. I think this works better than making two separate batters, where you'll just land up with a cream cheese ripple through the pumpkin batter. The cream cheese and butter combo is absolutely divine, and yields a rich and tender crumb. The original recipe also calls for pecans that I totally omitted, but you can add any nut of your choice.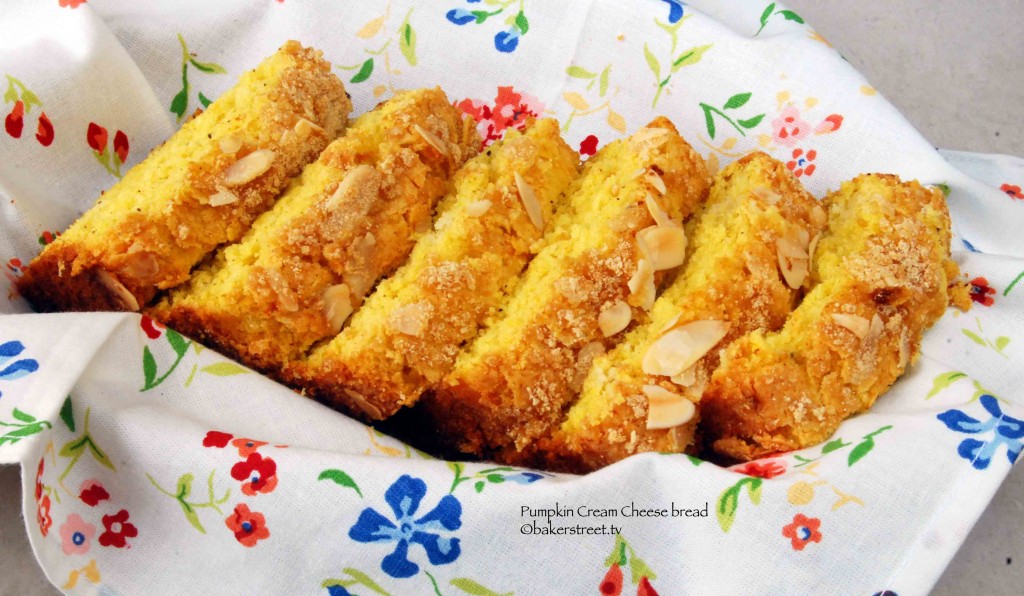 Over to the recipe: the unbeatable combination of pumpkin and cream cheese with the perfect finish of an almond-y streusel.
Pumpkin Cream Cheese Bread w/ Almond Streusel
Author:
adapted from my recipes
Prep time:
Cook time:
Total time:
Ingredients
For the bread:
11/2 cups all-purpose flour
¼ teaspoon baking powder
¼ teaspoon baking soda
¼ teaspoon salt
¼ cup + 2 tablespoons butter, softened
4 ounces cream cheese, softened
1 cups granulated sugar
1 large egg
¾ cup pumpkin puree
¼ teaspoon vanilla extract
For the topping:
¼ cup packed brown sugar
¼ cup slivered and roughly chopped almonds
½ tablespoon all-purpose flour
½ tablespoon melted butter
Tiny pinch ground cinnamon
Instructions
Preheat oven to 350F and grease one 8 by 4 inch loaf pan.
To Make the Topping:
Combined all the ingredients in a small bowl and set aside.
To Make The Bread:
In a medium bowl, sift together the flour, baking powder, baking soda and salt. Set aside.
In a large bowl, beat the cream cheese and butter together until its creamy and well combined.
Add in the sugar gradually and beat until light and fluffy.
Add in egg and vanilla and mix until blended.
Slowly in the flour mixture in two parts adding the pumpkin puree along with the 2nd and beat until well combined.
Pour the batter into the prepared pan and sprinkle the almond mixture evenly.
Bake in a preheated oven for 50 to 60 minutes or until a tester comes out clean. (See Note)
Let the bread cool in the pan for 5 minutes and then set on a wire rack to cool completely.
Notes
In case you think the bread is browning too fast, then cover pans loosely with aluminum foil for the last 15 minutes to prevent excess browning.
Don't forget to head over to
Lora's
post and check the other cheesy ideas. And click here to view
Barb
and
Jamie's
 delicious posts.
Happy Baking!