This week's recipe hails from Celebrating Quick Breads and Pastries, a great book filled with lovely recipes for muffins, quick breads, biscuits and pastries of course. If you're new to baking and are looking for easy recipes with great kitchen tips then this one is for you.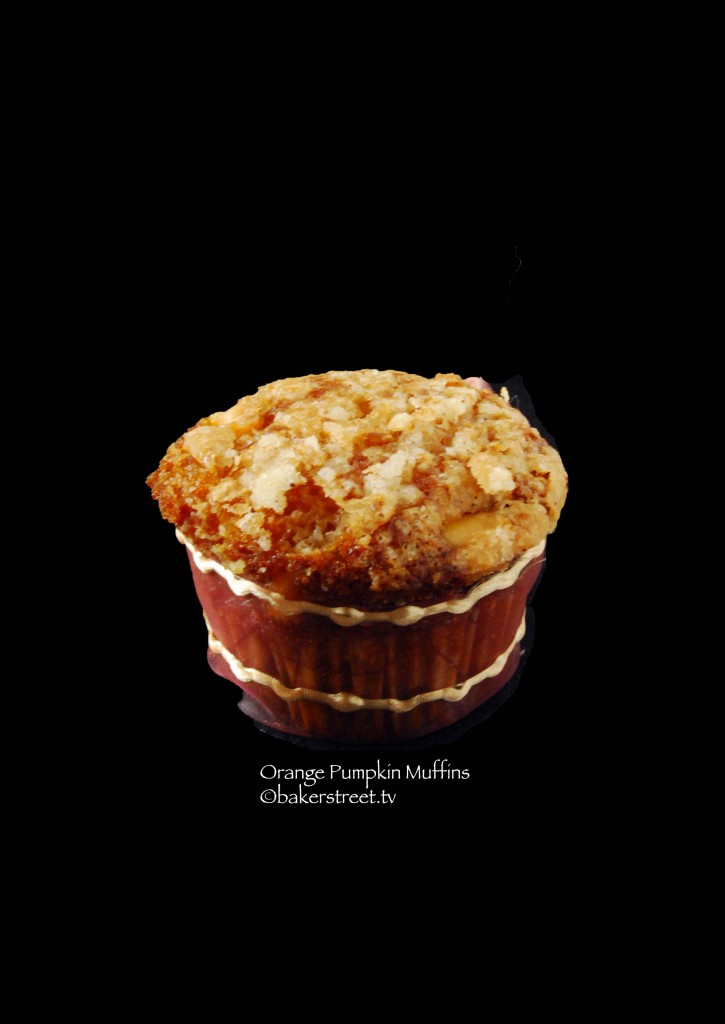 The original recipe is a simple orange pumpkin muffin. While the plan is to keep it just as easy, my version has a few more steps. The final result turned out to be great, so it's worth it! I added a dash of cinnamon in the batter, omitted the walnuts completely and added a white chocolate ginger streusel topping.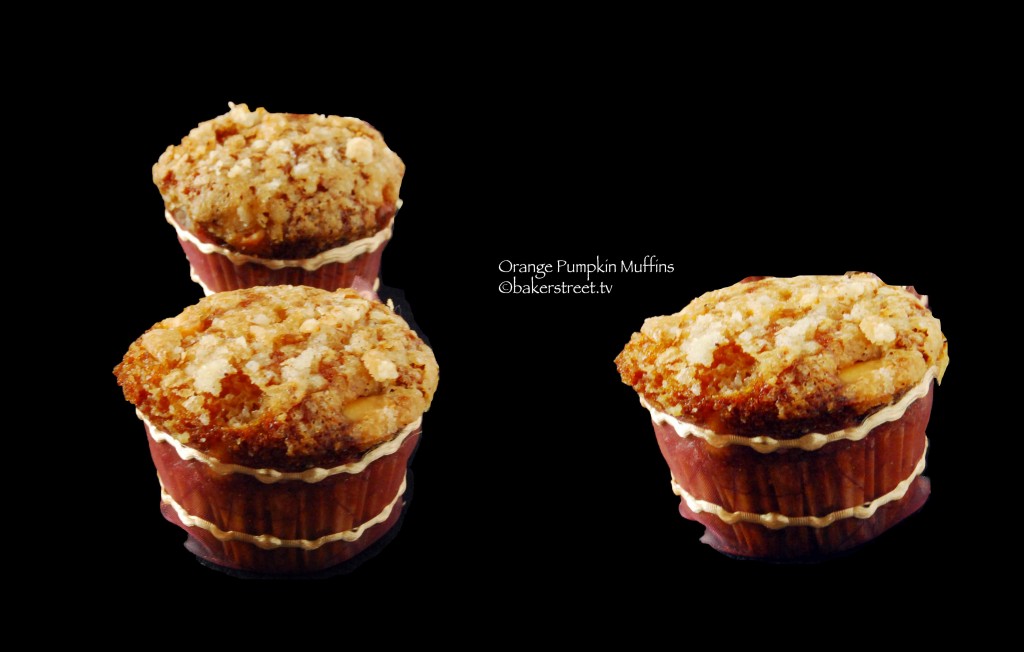 A simple spiced pumpkin muffin with the zing of orange and the sweet white chocolate and ginger streusel perfectly rolls the flavors of fall into this delicious muffin.
#MuffinMonday: Orange Pumpkin Muffins with Ginger White Chocolate Streusel
Author:
adapted from Celebrating Quick Breads and Pastries.
Serves:
12-14 medium size muffins
Ingredients
For the Muffins
13/4 cups flour
11/2 tsp pumpkin spice
1 tsp baking soda
½ tsp baking powder
½ tsp salt
1 cups sugar
½ cup firmly packed brown sugar
2 eggs
⅓ cup vegetable oil
1 cup canned pumpkin
⅓ cup orange juice
1 tsp grated orange zest
For the Streusel
½ cup light brown sugar
¼ cup flour
¾ tsp ginger
4 tablespoons butter, chilled
½ cup white chocolate
Instructions
Preheat oven to 350F and grease or line a 12 hole muffin pan with liners.
For the Streusel:
In a small bowl, combine sugar, flour, and ginger. Cut in butter. Once it resembles a coarse mixture and add white chocolate. Set aside.
For the Muffins
In a small bowl, combine flour, pumpkin pie spice, baking soda, baking powder, and salt.
In a large bowl, combine brown sugar, sugar, eggs, and oil.
Stir in the pumpkin, orange juice, and orange zest to sugar mixture and beat until well blended.
Gradually add the flour mixture until just combined.
Fill the muffin cups about ⅔ full.
Generously sprinkle the streusel on top of each muffin.
Bake in a preheated oven for 18 to 20 minutes, or until a toothpick inserted in center comes out clean, rotating halfway through.
Transfer to a wire rack and let cool before serving.
#MuffinMonday: Round Up
Happy Baking!