Its an absolute privilege to post on Carolyn's blog today. A master baker and a prolific cook, her blog is just drool inducing. She manages to effortlessly whip up everything from a Broccoli Cheese Soup to a Boston Cream Pie. Off late, Carolyn has been concentrating on a lot of gluten-free and low calorie desserts. I honestly thought of baking a low cal dessert but I changed my mind and got you this treat instead.
A self-imposed tradition in my house is to make Strawberry Mascarpone Whip Parfaits as soon as berries are in season. And so over the last couple of months I did make them a few times over. However, I had a change of heart and decided to shoot from the hip and take a chance this time around when I saw a whole basket of sweet smelling glistening; fresh and juicy mangoes.
While mangoes and the mascarpone whip pair perfectly, I wanted to add some berries which would make it more vibrant, colorful and be complimenting the gooey brownies.
You could set this parfait in any way you like. Be it a glass, small take away cups so you can sneak it into work or a large trifle bowl to serve a crowd.
Click here for the recipe: Fudgy brownies laced with a sensational mascarpone whip topped with sweet mangoes and tart berries.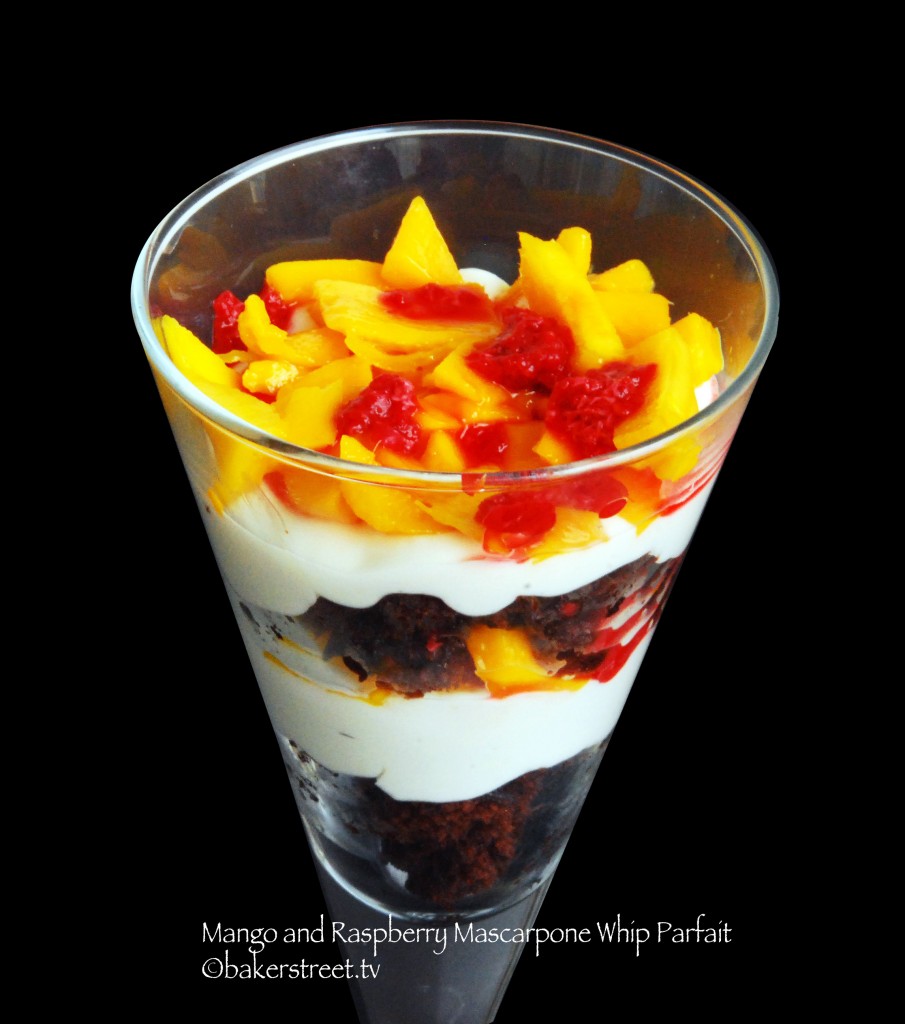 Happy Baking!