These muffins come together in about 30 minutes lending themselves to a quick, savory and perfect breakfast with just a smear of butter.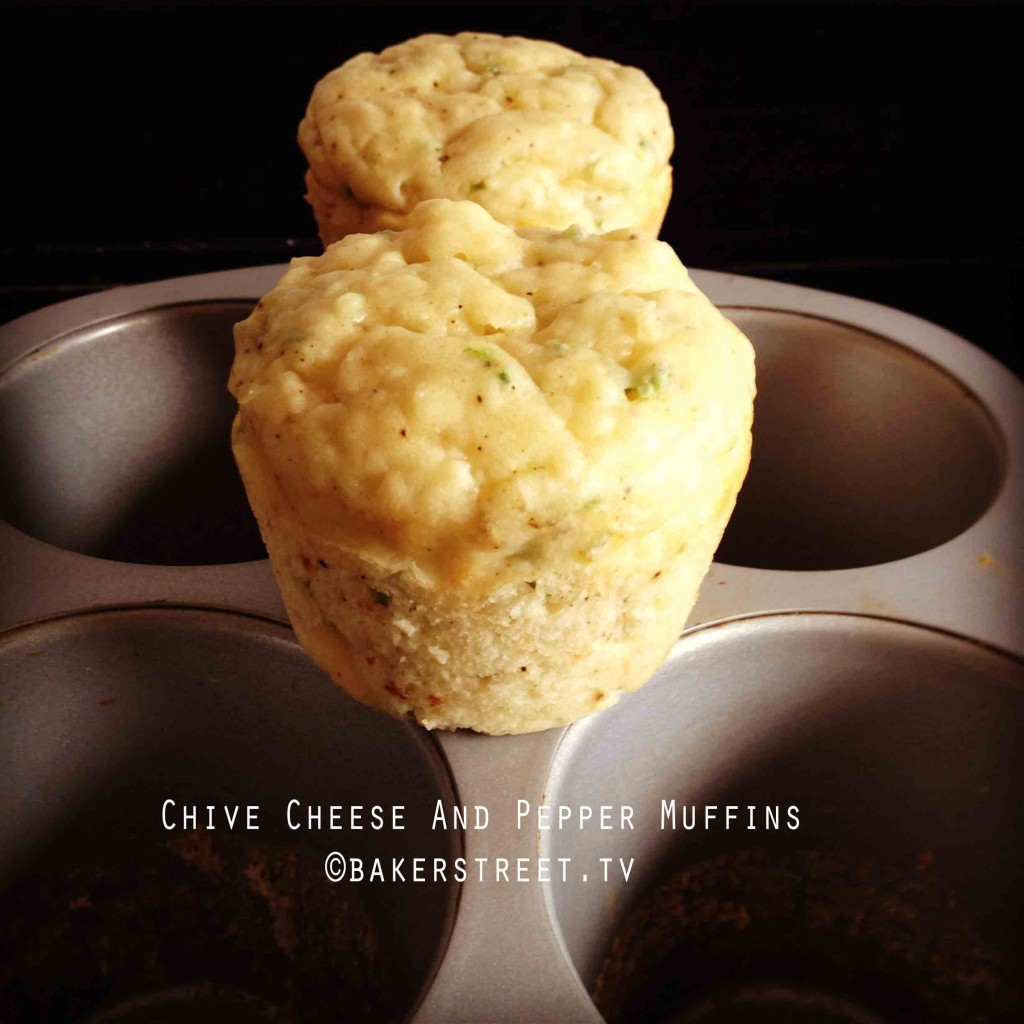 Author:
adapted from sugarcrafter
Ingredients
1½ cups all purpose flour
1 tablespoon sugar
1 tablespoon baking powder
½ teaspoon salt
½ teaspoon freshly ground pepper
1½ cups shredded cheddar cheese
3 tablespoons chopped fresh chives or garlic chives
1 egg, lightly beaten
1 cup milk
2 tablespoons unsalted butter, melted and cooled
Instructions
Preheat oven to 375 degrees F. Line muffin tins with liners or lightly grease.
In a large bowl, combine flour, sugar, baking powder, pepper and salt. Mix in the cheese and chives.
Make a well in the center and add beaten egg, milk, and butter. Stir together until the ingredients are just combined.
Spoon the batter into the prepared muffin tins ¾ full. Bake in preheated oven until golden and toothpick inserted in center comes out clean, 20-25 min.
#MuffinMonday: Round Up
Happy Baking!