A luscious peanut butter swirl enveloped in a tender, moist and super delicious chocolate muffin.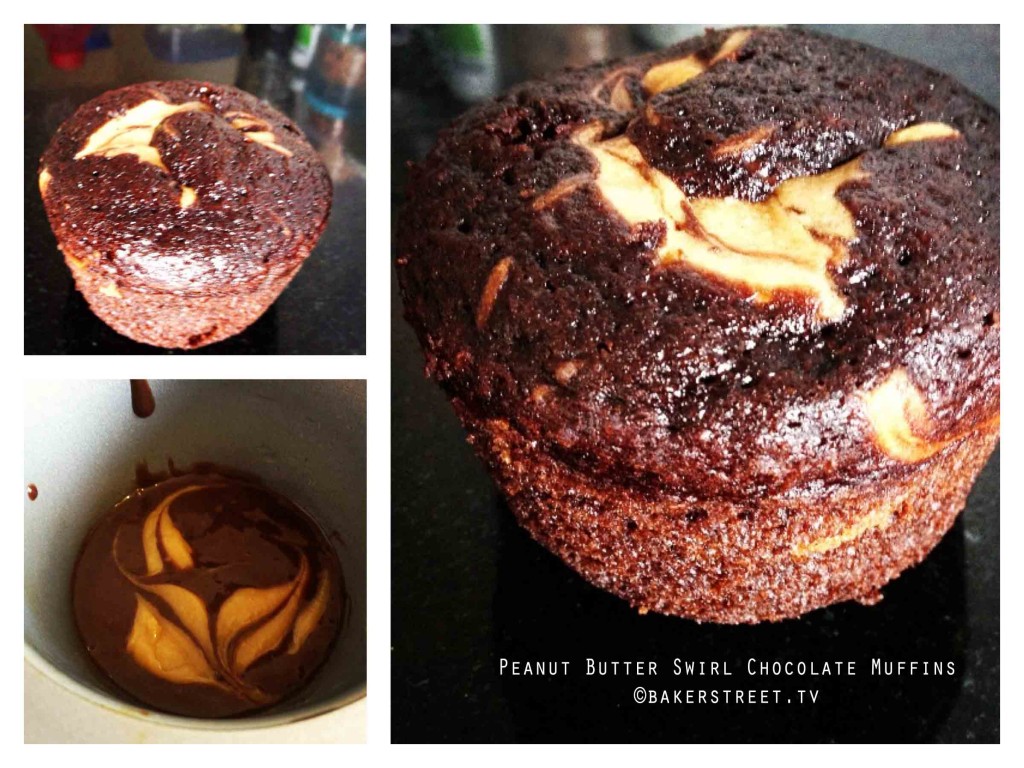 Author:
sweet pea's kitchen
Ingredients
For the Muffins:
6 tablespoons unsalted butter, cubed
⅔ cup chocolate chips, divided
2 cups all purpose flour
⅔ cup sugar
⅓ cup unsweetened cocoa powder
1 tablespoon baking powder
½ teaspoon baking soda
½ teaspoon salt
1¼ cups buttermilk
1 large egg
2 teaspoon vanilla extract
For the Peanut Butter Swirl:
⅓ cup creamy peanut butter
1 tablespoon butter, softened
1 tablespoon milk
½ cup powdered sugar
Instructions
Preheat the oven to 375 F. Line 14 muffin cups with paper liners.
Place ⅓ cup of chocolate chips and butter into a 2 cup glass measuring cup. Microwave for 30 seconds and stir. Continue to microwave in 30 second increments until chocolate has completely melted. Set aside to let cool slightly.
In a large bowl, sift together the flour, sugar, cocoa, baking powder, baking soda, and salt; set aside.
In a medium bowl, whisk together the buttermilk, eggs, and vanilla. Gradually stir the liquid ingredients and chocolate mixture into the flour mixture, mixing just until combined. Stir in the remaining chocolate chips.
Divide the batter evenly among the 14 muffin cups.
In the bowl of a stand mixer fitted with the paddle attachment, beat the butter and peanut butter until smooth. Beat in the milk and powdered sugar until smooth. Drop a spoonful of peanut butter mixture on top of each muffin and swirl it in with a paring knife.
Bake until muffin tops are golden and just firm, 18 to 20 minutes, rotating halfway through baking time. Cool muffins in muffin tin for 5 minutes, then transfer to wire rack to cool completely.
#MuffinMonday: Round Up
Happy Baking!