Simple, tender and nutellicious muffins – just the treat you want to start your week with.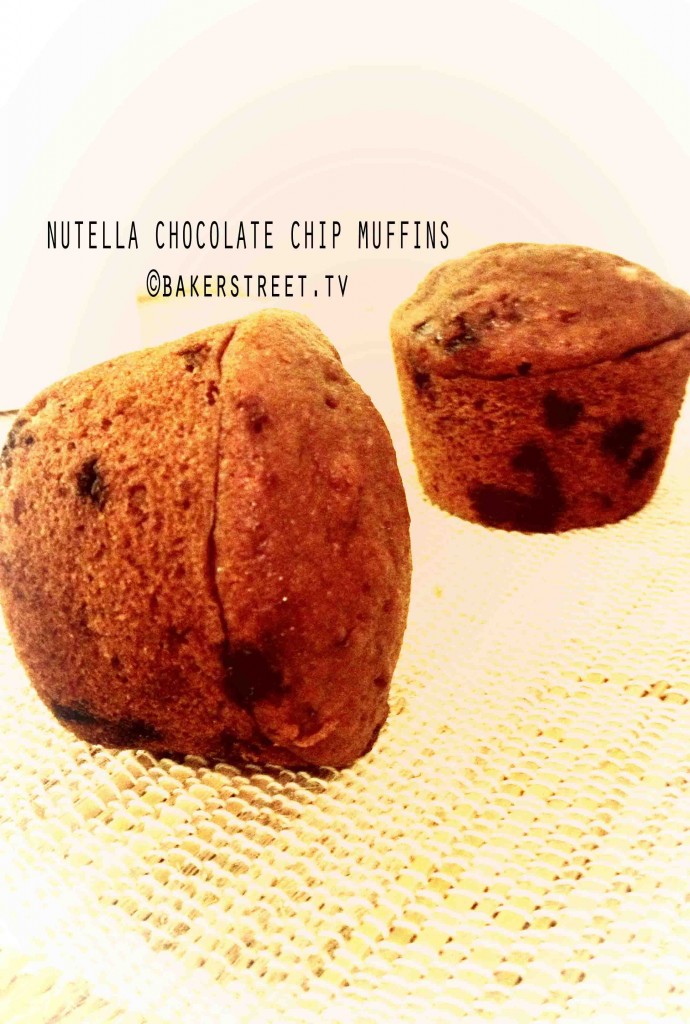 Ingredients
1¾ cup all-purpose flour
½ teaspoon baking powder
½ teaspoon baking soda
½ teaspoon salt
¼ cup butter, melted and cooled
½ cup sugar
2 large eggs
1 cup low fat milk
½ cup Nutella
½ cup mini chocolate chips
Instructions
Preheat oven to 400 degrees Fahrenheit. Line a 12 cup muffin pan with liners or spray with cooking spray and set aside.
In a large bowl mix flour, baking powder, baking soda and salt and set aside.
In another large bowl, stir butter and sugar until combined. Stir in eggs one at a time. Stir in milk followed by Nutella until mixture is smooth.
Gradually stir in flour mixture into wet ingredients until combined. Stir in chocolate chips.
Pour batter about ¾ full in prepared muffin pan. Bake for 18-20 minutes until cake tester comes out out clean.
Cool in pan for about 5 minutes. Serve warm or transfer to a wire rack to cool
completely
#MuffinMonday: Round Up
Happy Baking!