Soft, sweet and absolutely delicious – Banana Biscoff Muffins.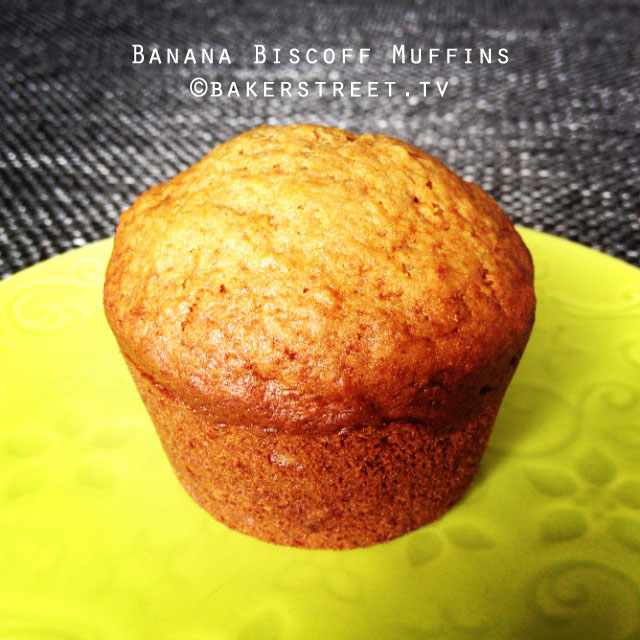 Author:
adapted from two tarts
Ingredients
3 ripe bananas, mashed
½ cup brown sugar
¼ cup honey
¾ cup biscoff
2 eggs
⅓ cup vegetable oil
1 tsp vanilla extract
2 cup flour
1 tsp baking soda
½ tsp salt
Instructions
Preheat oven to 400 F.
Combine the bananas, sugar, honey, biscoff, eggs, vegetable oil and vanilla extract in a food processor and process until smooth.
Combine the flours, baking soda and salt in a large bowl. Pour the wet mixture over the dry and stir to combine.
Spoon into a 12 hole greased muffin tin, then bake at 400 for 16-18 minutes.
#MuffinMonday: Round Up
Happy Baking!