Studded with tart dried cranberries and a hint of lemon enveloped in a moist and rich mascarpone batter, the perfect muffin to accompany your tea.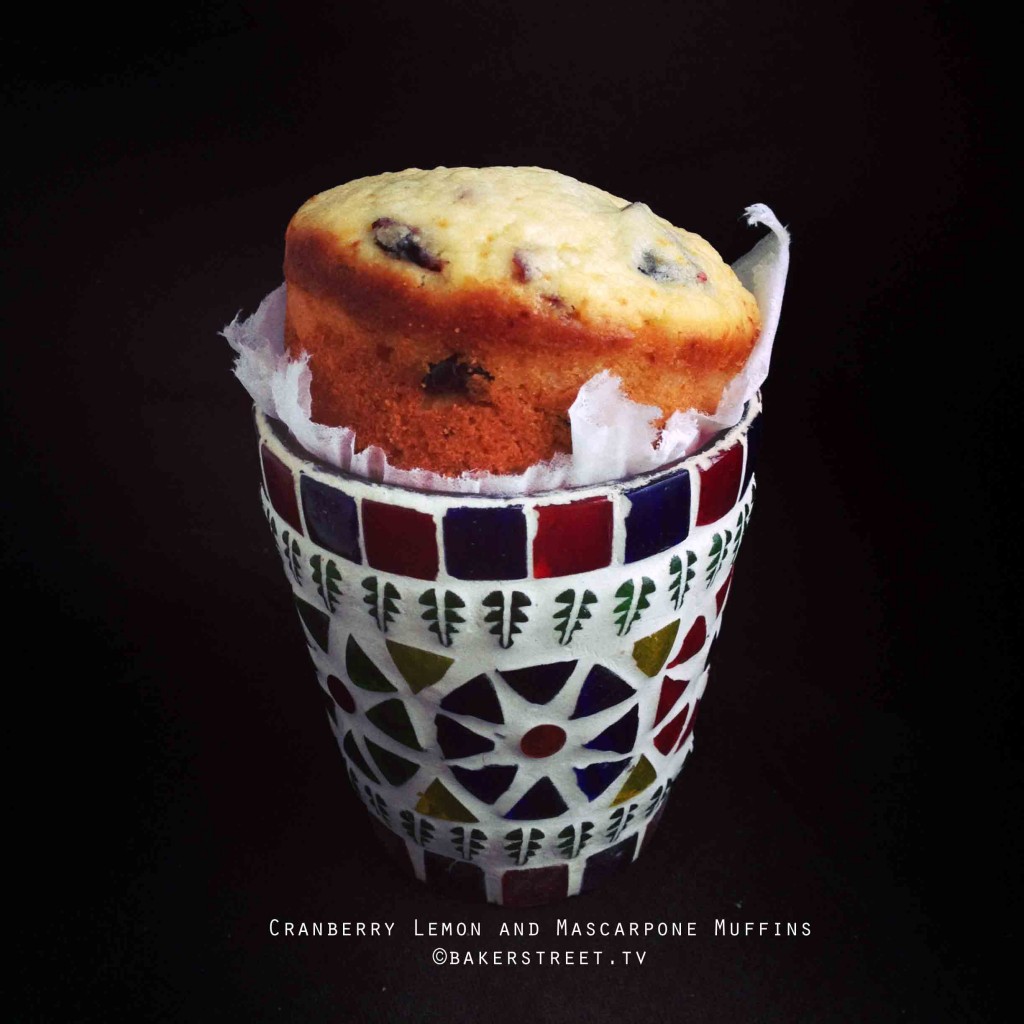 Ingredients
1 (8 ounce) package mascarpone cheese, softened
¼ cup butter, softened
1 egg
½ cup milk
½ teaspoon vanilla extract
1-1/2 cups all-purpose flour
¾ cup white sugar
2 teaspoons baking powder
½ teaspoon salt
2 Tablespoons lemon zest
¾ cup dried cranberries
Instructions
Preheat oven to 400 degrees. Prep a muffin pan with liners.
In a bowl stir together the mascarpone and the butter. Add the egg, milk and vanilla.
In a separate bowl whisk the flour, sugar, baking powder and salt. Stir in the lemon zest.
Add the flour to the mascarpone mixture until just combined. Don't overmix! Fold in the cranberries.
Spoon batter into prepared muffin cups filling them ¾ full.
Bake for 15-17 minutes, depending on your oven. Let cool on a wire rack.
#MuffinMonday: Round Up
Happy Baking!