These buttery and vanilla scented muffins are studded with a generous helping of walnuts and chocolate chips. They are tender, moist and perfect when served warm.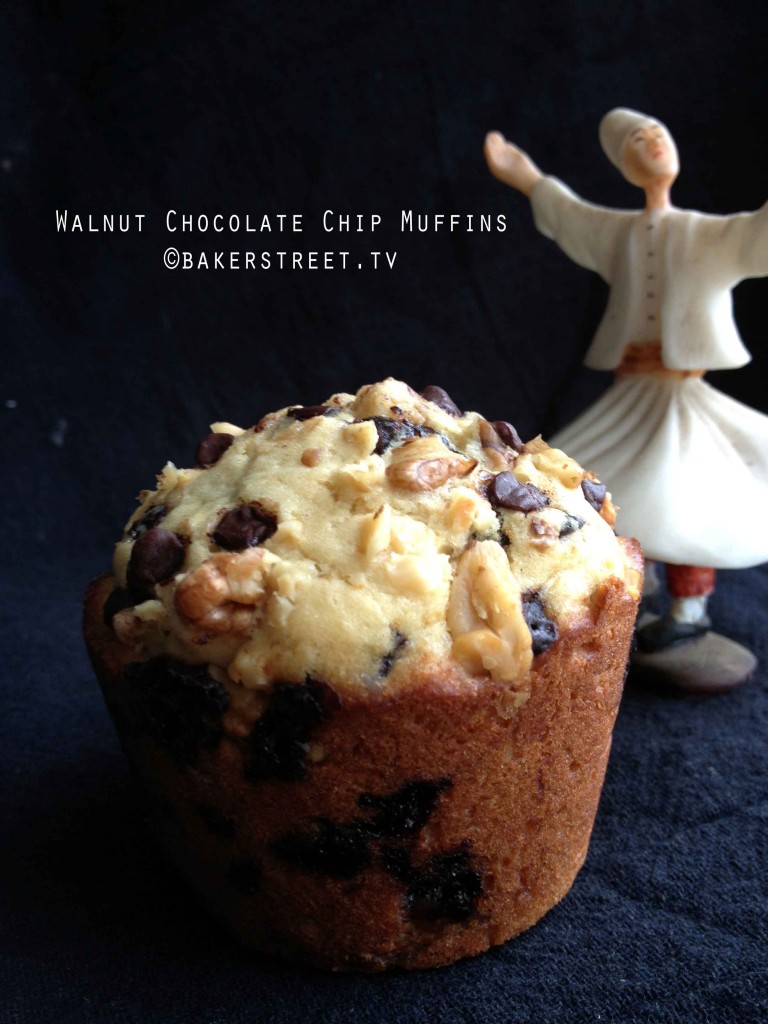 Author:
minimally adapted from food.com
Serves:
6 large or 12 medium size muffins
Ingredients
½ cup unsalted butter
½ cup brown sugar
½ cup white sugar
2 teaspoons vanilla extract
2 eggs
⅔ cup milk
1¾ cups flour
½ teaspoon salt
1 tablespoon baking powder
¾ cup semi-sweet chocolate chips
1½ cups coarsely chopped walnuts
Instructions
Preheat oven to 350. and grease or line a 12 hole muffin pan with paper liners
In a medium bowl, combine the flour, salt and baking powder. Set aside.
In a large bowl, cream the butter with the sugars and vanilla.
In a small bowl, lightly beat together the eggs and milk. Set aside
Add the flour and milk mixture alternately and mix gently
Add the chips and nuts.
Divide the batter equally amongst 12 cups and bake for 20-25 minutes. Remove from oven and cool 5 minutes.
#MuffinMonday: Round Up
Happy Baking!