Bell peppers, bacon and caramelized onions in a soft tender muffin perfect when served warm with a smear of cream cheese.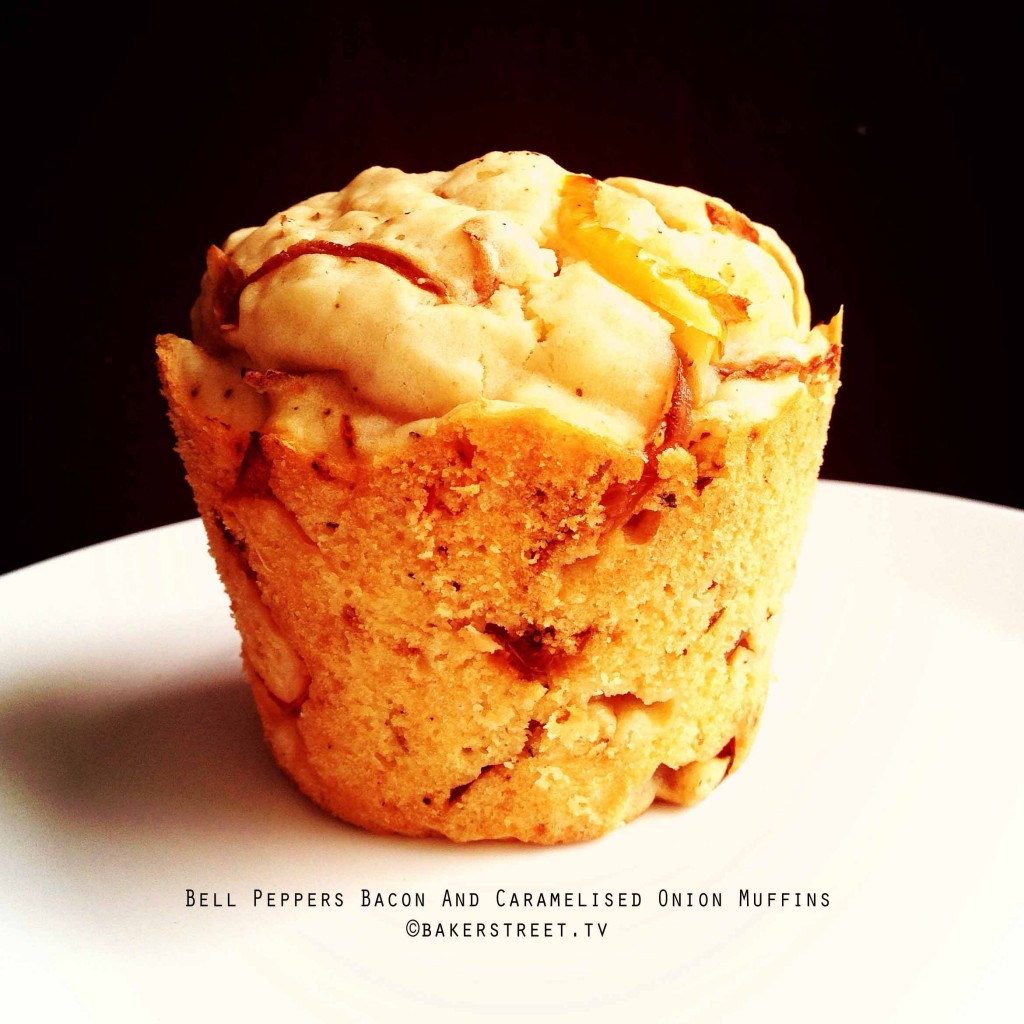 Ingredients
¼ cup each chopped green pepper, sweet yellow pepper and sweet red pepper
1 large onion, chopped and caramelized
4 – 6 bacon rashes, chopped and cooked
2 tablespoons butter
2 cups all-purpose flour
2 tablespoons sugar
2-1/2 teaspoons baking powder
½ teaspoon salt
½ teaspoon dried basil
2 egg
1 cup fat-free milk
Instructions
In a nonstick skillet, saute peppers in butter until tender; set aside.
In a large bowl, combine the flour, sugar, baking powder, salt and basil.
Whisk the egg and milk; stir into dry ingredients just until moistened.
Fold in the peppers, onions and bacon
Coat muffin cups with cooking spray; fill two-thirds full with batter.
Bake at 400° for 15-18 minutes or until a toothpick inserted near the center comes out clean.
Cool for 5 minutes before removing from pan to a wire rack. Serve warm.
#MuffinMonday: Round Up
Happy Baking!