Sugar crusted muffins bursting with berries and rolled oats. Just the perfect way to start this maniacal monday.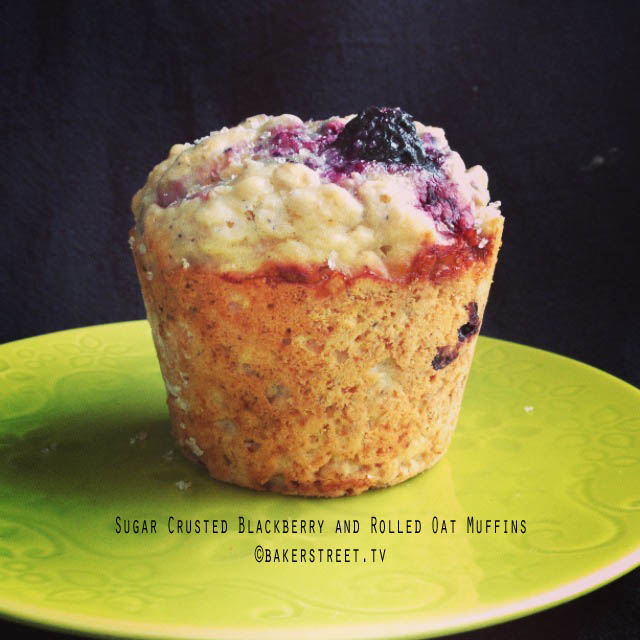 Ingredients
1 & ¾ cups all-purpose flour
1 cup old-fashioned oats
2 teaspoons baking powder
½ teaspoon salt
½ cup unsalted butter, melted
½ cup packed light brown sugar
½ cup granulated sugar
2 large eggs
1 teaspoon vanilla extract
6 ounces (3/4 cup) blackberries, fresh or frozen
granulated sugar, for topping
Instructions
Preheat oven to 400°. Grease a 12-cup standard muffin pan.
Whisk together flour, oats, baking powder, and salt. Set aside.
In a large bowl, stir together butter, brown sugar, and granulated sugar. Stir in eggs and vanilla.
Stir in flour mixture, stirring until almost combined. Gently stir in blackberries, making sure not to overmix.
Fill muffin pan with about ¼ cup batter per cup. Sprinkle tops with granulated sugar, if desired.
Bake 18- 20 minutes, or until a toothpick inserted into the center of a muffin comes out clean.
#MuffinMonday: Round Up
Happy Baking!