These irresistible berry and mango muffins are the just perfect to start to your monday morning.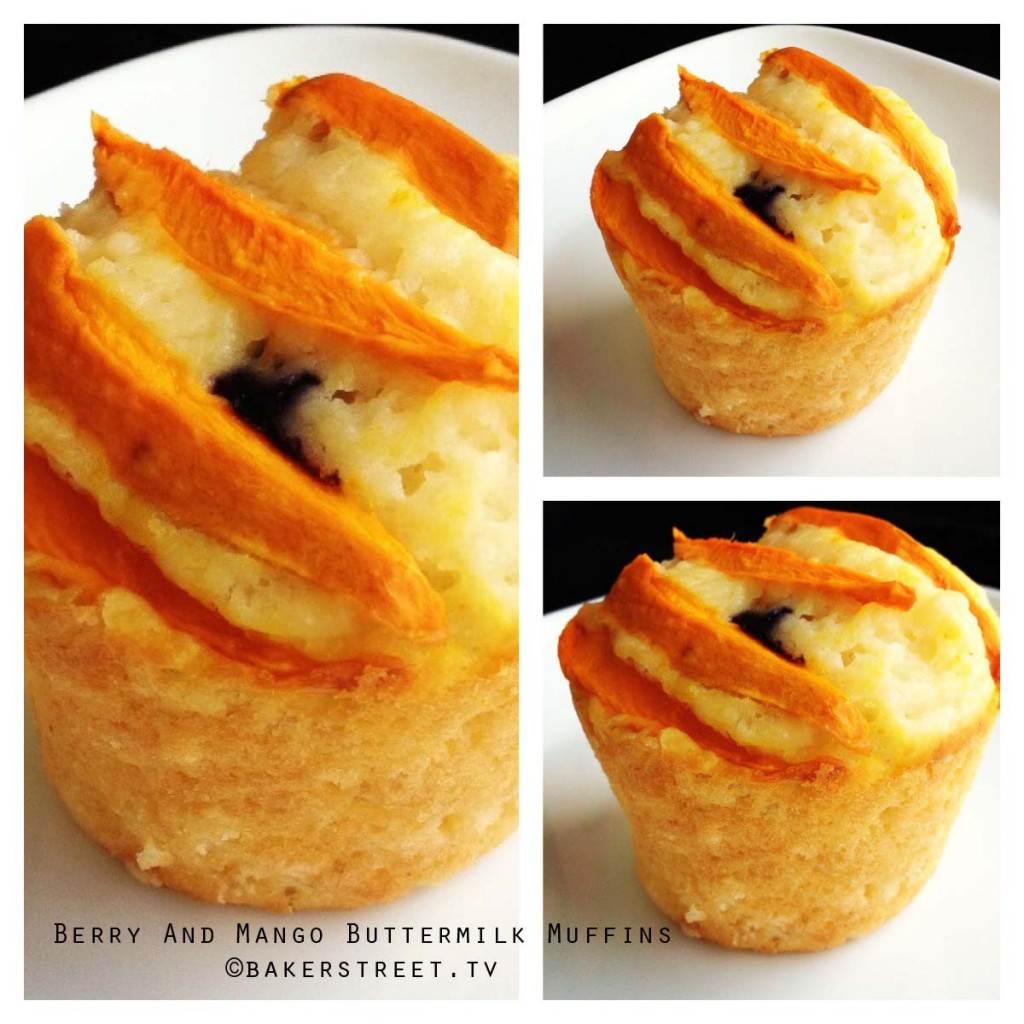 Ingredients
2½ cups self-raising flour
⅓ cup caster sugar
1⅓ cups buttermilk
¼ cup olive oil
1 egg
200g frozen mixed berries
1 small mango, peeled, sliced
Instructions
Preheat oven to 200°C/180°C fan-forced. Line a 12-hole, ⅓ cup-capacity muffin pan with paper cases.
Combine flour and sugar in a bowl. Whisk buttermilk, oil and egg together in a jug. Stir buttermilk mixture into flour mixture until just combined (mixture should still be lumpy). Fold in berries. Spoon into prepared muffin holes. Top with mango.
Bake for 25 minutes or until a skewer inserted in centre of 1 muffin comes out clean. Stand in pan for 5 minutes. Place on a wire rack to cool.
#MuffinMonday: Round Up
Happy Baking!