Soft and tender, simple and light, these berrilicious yogurt muffins with a crunchy almond topping make for perfect breakfast on the go.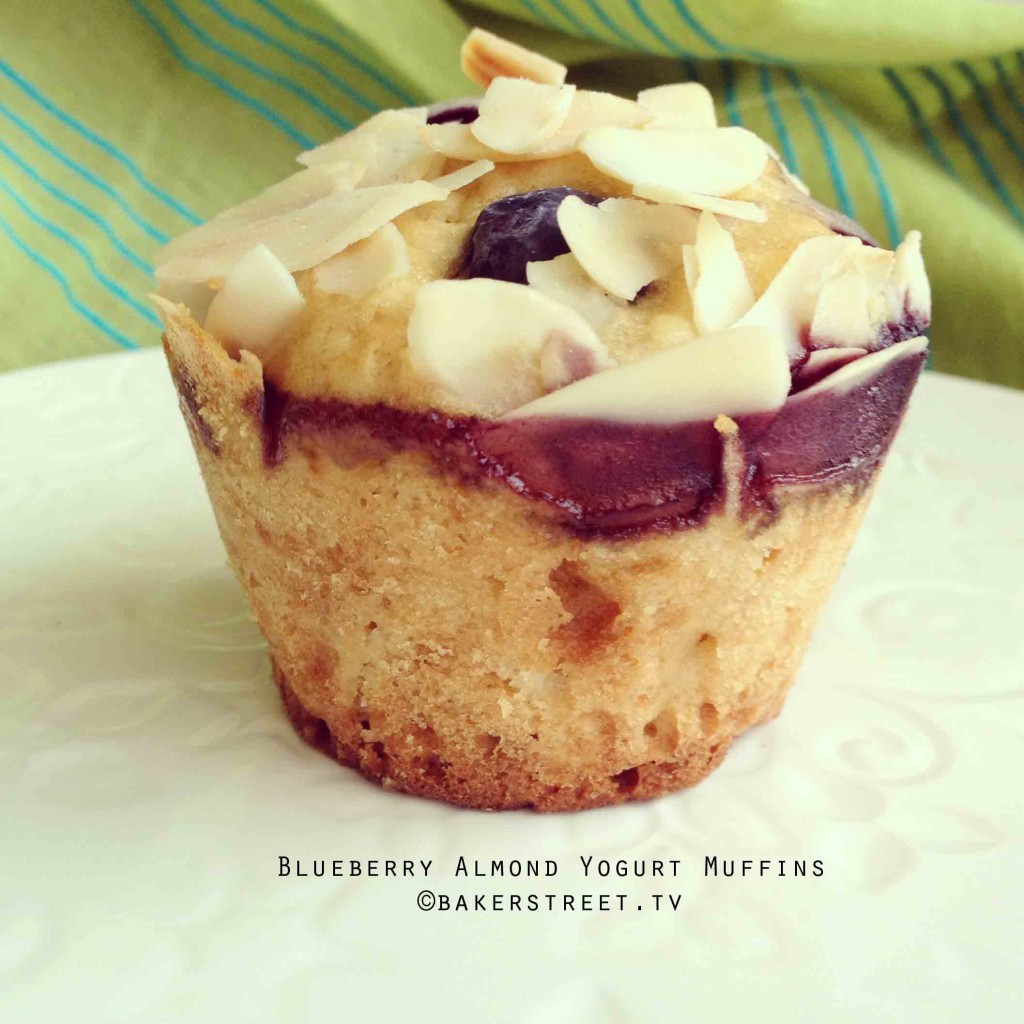 Author:
adapted from taste of home
Ingredients
1 cup all-purpose flour
6 tablespoons sugar
¼ teaspoon salt
¼ teaspoon baking powder
¼ teaspoon baking soda
1 egg
½ cup vanilla yogurt
3 tablespoons canola oil
2 tablespoons 2% milk
½ cup fresh or frozen blueberries
⅓ cup almonds flaked
Instructions
In a small bowl, combine the flour, sugar, salt, baking powder and baking soda. In another bowl, combine the egg, yogurt, oil and milk.
Stir into dry ingredients just until moistened. Fold in blueberries.
Fill greased or paper-lined muffin cups three-fourths full and sprinkle with almonds on top.
Bake at 350° for 20-22 minutes or until a toothpick inserted near the center comes out clean.
Cool for 5 minutes before removing from pan to a wire rack. Serve warm.
#MuffinMonday: Round Up
Happy Baking!