A toasty coconut topping, sweet chunks of pineapple, the zing of orange, soft, tender and perfect when served warm with a smear of butter – Pineapple Muffins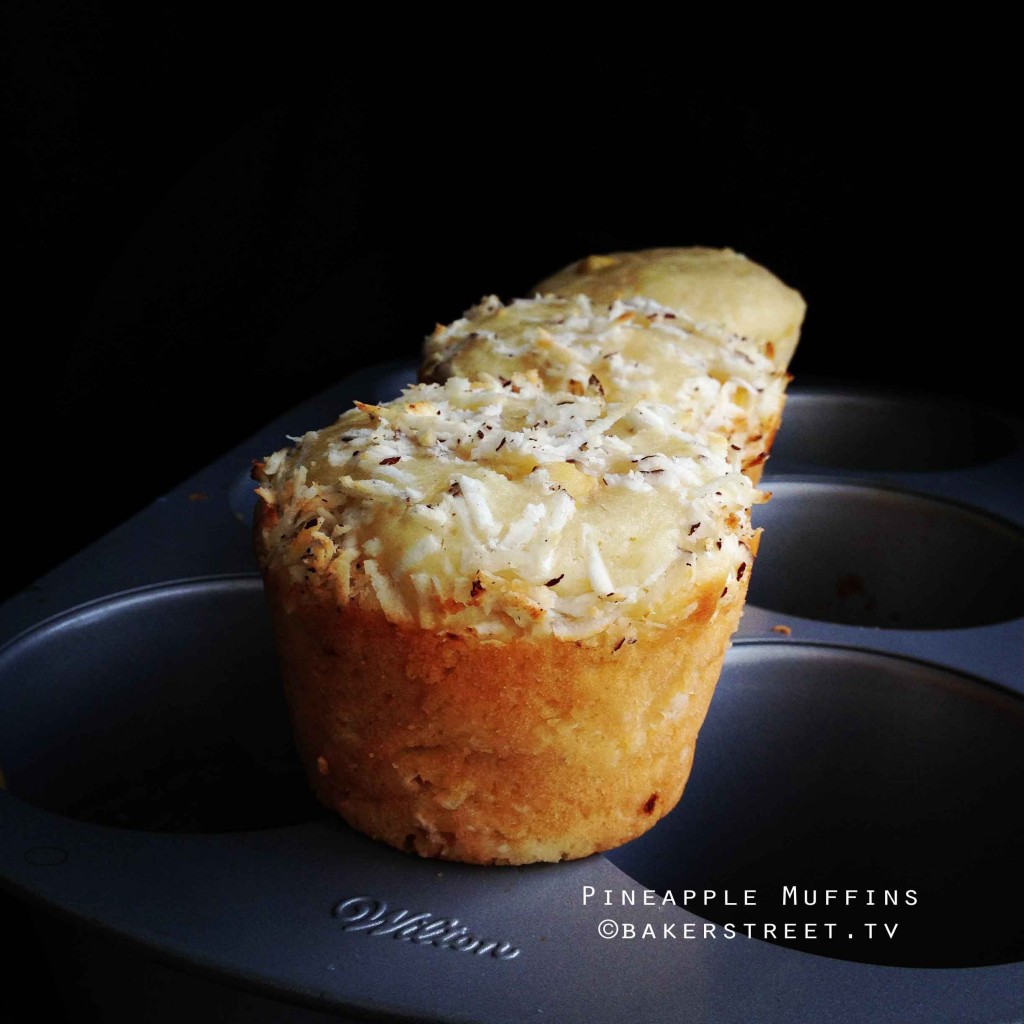 Ingredients
2½ cups all purpose flour
2 tsp baking powder
¼ tsp salt
1 cup sugar
½ cup shredded coconut
1 cup buttermilk
6 tbsp butter, melted and cooled
1 large egg
2 tsp orange zest
1 cup chopped pineapple
Instructions
Preheat the oven to 375F. Line a 12-cup muffin tin with paper liners.
In a large bowl, whisk together flour, baking powder, salt, sugar and shredded coconut (reserve 2-3 tablespoons).
In a medium bowl, whisk together buttermilk, melted butter egg and orange zest. Add to flour mixture and stir to combine, mixing only until no streaks of dry ingredients remain. Stir in chopped pineapple.
Divide batter evenly into prepared muffin cups (cups will be very full) and sprinkle generously with remaining coconut.
Bake for 16-19 minutes, until a toothpick inserted into the center of a muffin comes out clean.
Cook muffins on a wire rack for at least 15 minutes before serving.
#MuffinMonday: Round Up
Happy Baking!