Clink-Clink-Clink. A hint of celebration is in the air. Bubbly glasses, mirthy laughter, appropriate music and a promise of a great month – we're beginning our month with a boozy treat. No. Wait. 15 different boozy cakes.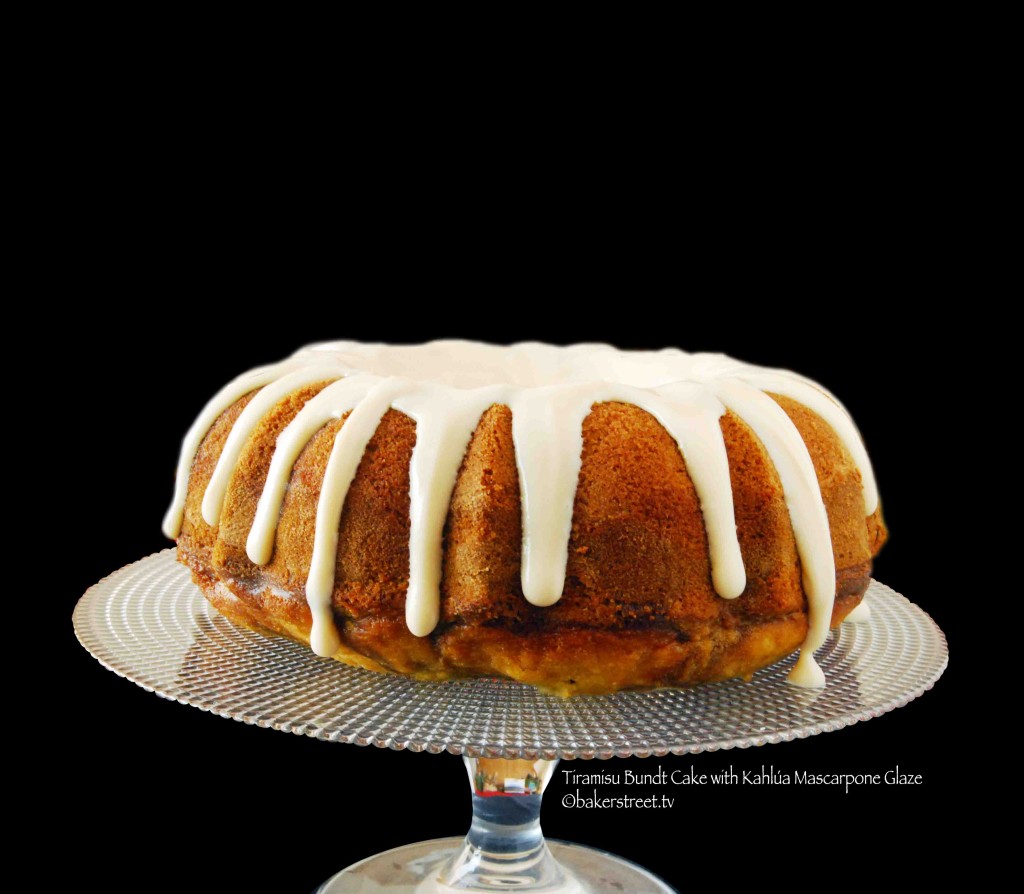 I baked a Tiramisu bundt cake with a Kahlua mascarpone glaze for our bundt-a-month theme – Boozy December. The cake captures the beautiful traditional flavors of the Italian dessert.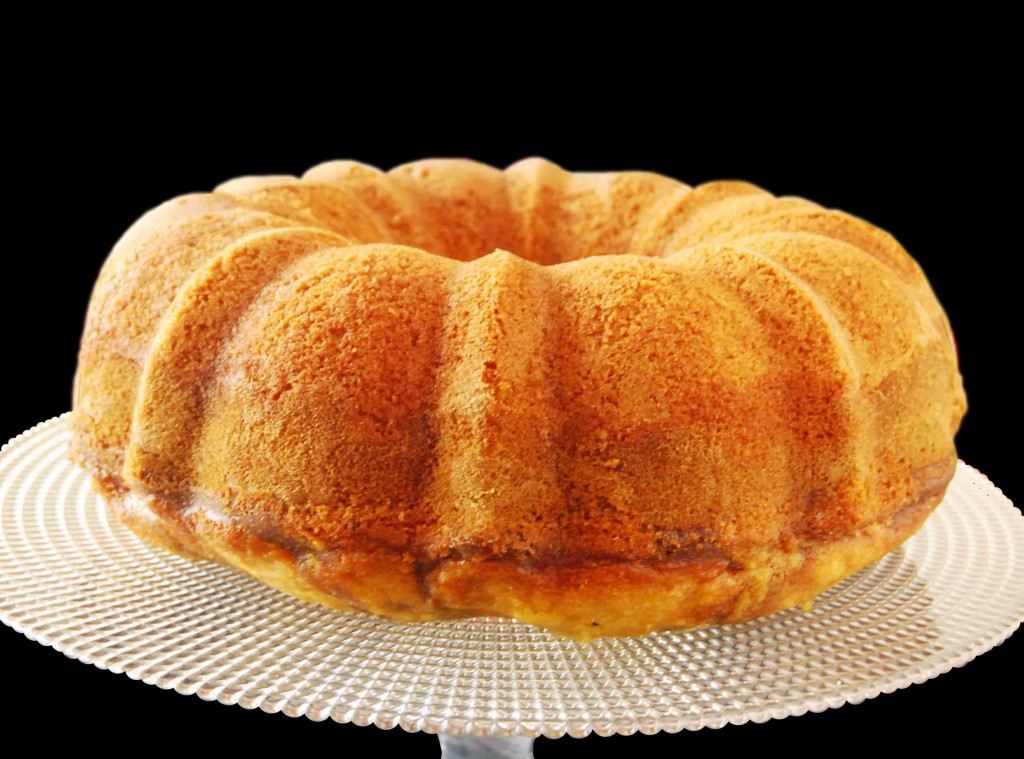 You can distinctly taste the espresso layer that blends perfectly with the Kahlua. But the glaze on it – the ultimate treat – a sweet concoction of Kahlua, mascarpone and sugar. To bring this to the right consistency, I added a couple of teaspoons of milk. (Click here for the recipe).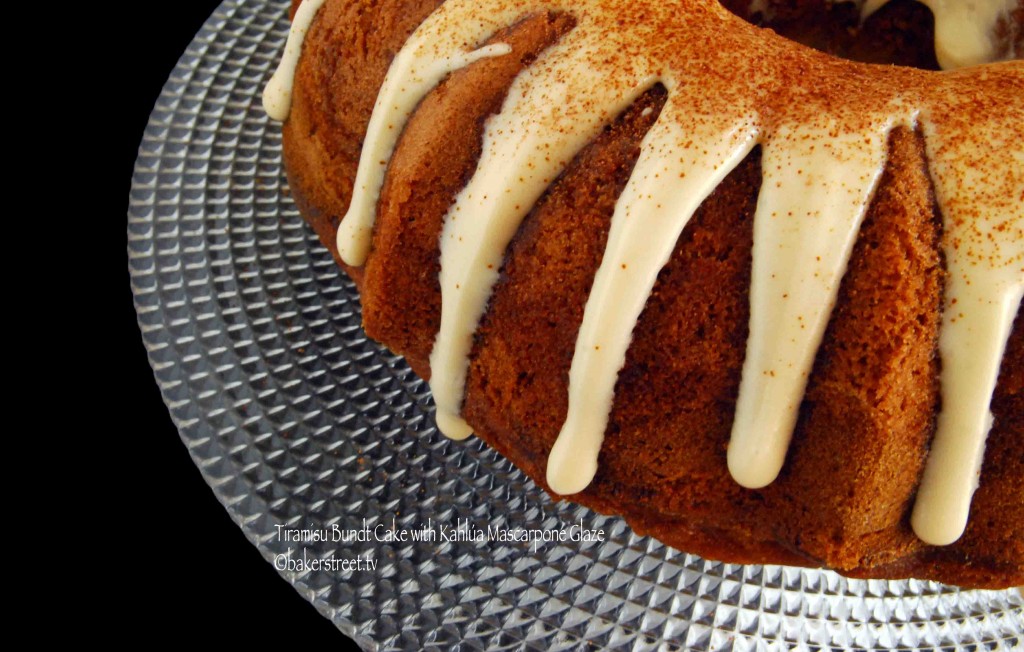 The cake has an even and well-packed crumb. I've baked it thrice and the recipe has been a hit every single time. The only tricky part of baking this cake is the getting swirl and layering correct. I recommend you be patient and do it slowly.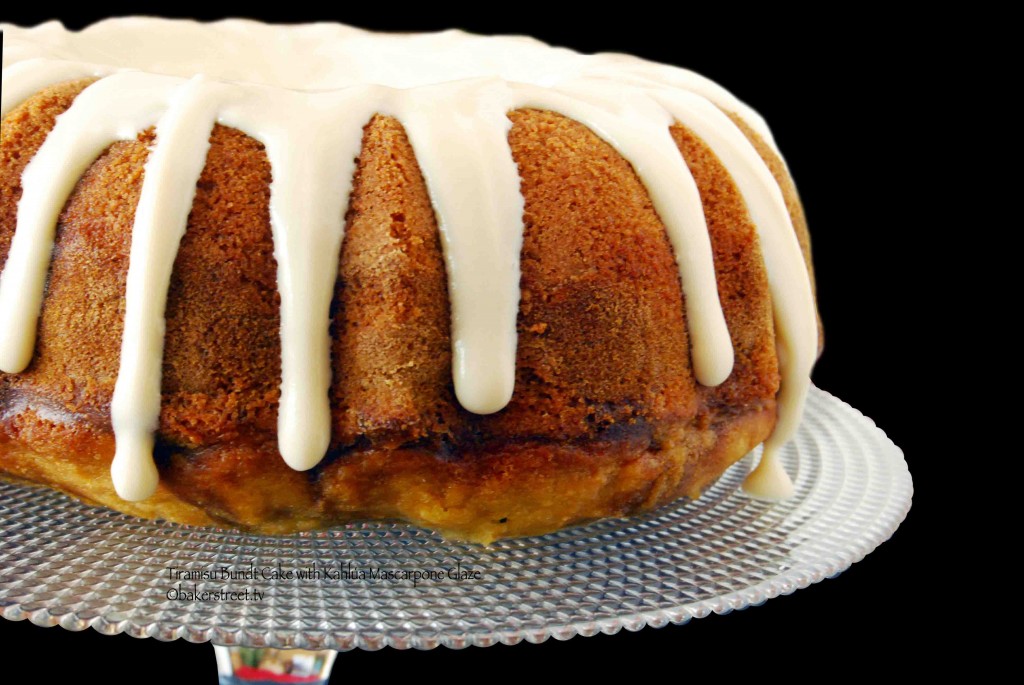 Don't just pour it in chunks and spread with a spatula, instead take small dollops of batter. I used my cookie scoop to ensure an even distribution of the batter. The only layer you don't need to be bothered about is the bottom layer – the espresso and Kahlúa batters are both have very different consistencies which makes it important to handle them carefully.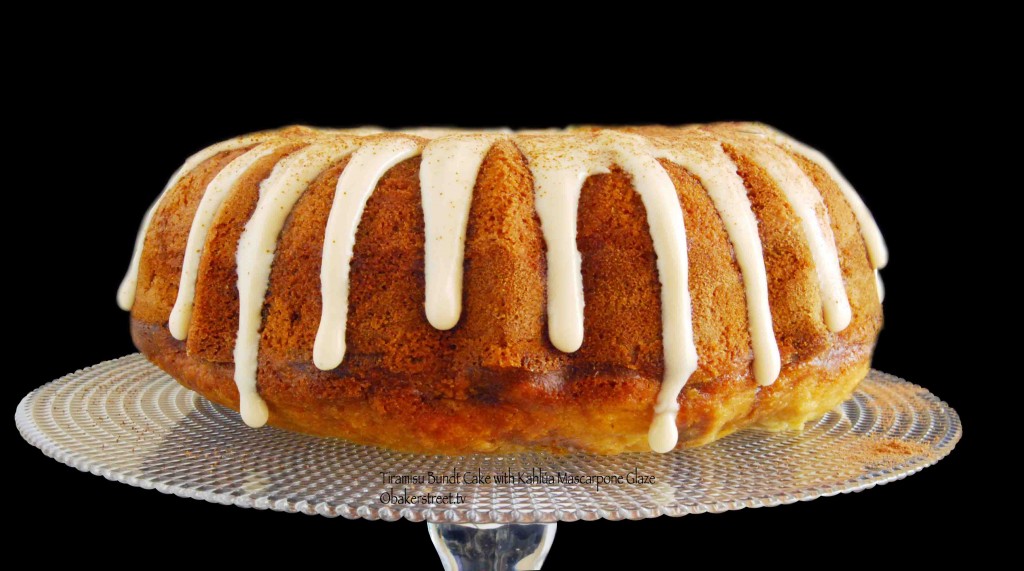 Over to the recipe: A moist cake with a tight crumb and a kick of espresso and Kahlua – could this be, the ultimate homemade dessert?
Tiramisu Bundt Cake with Kahlúa Mascarpone Glaze
Author:
Cake by Baking Bites | Glaze by Baker Street
Recipe type:
Cake, Dessert
Ingredients
3 cups all purpose flour
2 tsp baking soda
1 tsp baking powder
1 tsp salt
¾ cup butter, room temperature
1½ cups sugar
3 large eggs
1 tsp vanilla extract
1½ cups milk
¼ cup espresso or very strong coffee
¼ cup Kahlúa
For the Kahlúa-Mascarpone Glaze:
Click here for the recipe.
Instructions
Preheat oven to 325F and generously grease and flour a 12-cup bundt pan.
In a medium bowl, whisk together flour, baking soda, baking power and salt. Set aside.
In a large bowl, cream together butter and sugar until light.
Beat in the eggs one at a time, followed by the vanilla extract.
Working in two or three additions, alternate adding the flour mixture and the milk large bowl, ending with an addition of flour, and mixing just until everything is incorporated.
Remove 1 cup of the batter into a small bowl. Remove another cup of batter into a second small bowl.
Add espresso to one of the small bowls and whisk until well-combined.
Add Kahlua to the second small bowl and whisk until well combined.
Pour half of the plain batter into the bundt pan and spread into an even layer. Pour the Kahlua batter into an even layer on top of the plain batter.
Pour espresso batter on top of Kahlua batter. These batters maybe slightly thinner, but do not mix or stir them.
Carefully spread all remaining plan batter into the bundt pan.
Bake for 55-60 minutes, until a toothpick inserted into the center comes out clean.
Let cake cool in pan for 15-20 minutes, then turn cake out onto a wire rack to cool completely before frosting.
Follow Bundt-a-Month on Facebook where we feature all our gorgeous bundt cakes. Or head over to our Pinterest board for inspiration and choose from over 350 Bundt cake recipes.
Araby Spice-Limoncello Bundt Cake with Limoncello Glaze
 by Lora from 
Cake Duchess
Bailey's and Buttershots Bundt Cake
 by Karen from 
In The Kitchen With KP
Banana Pineapple Bundt Cake with Coconut Rum Glaze
 by Carrie from 
Poet In The Pantry
Chocolate Bourbon Mini Bundt
 by Holly from 
A Baker's House
Chocolate Port Bundt Cake
 by Paula from 
Vintage Kitchen
Eggnog Rum Pound Cake
 by Dorothy from 
Shockingly Delicious
Madeira Pound Bundt Cake
 by Renee from 
Magnolia Days
Mint Chocolate Chip Bundt Cake with Creme de Menthe
 by Laura from 
The Spiced Life
Shirley Temple Bundt Cake
 by Kim Beaulieu from 
Cravings Of A Lunatic
Spiked Eggnog Bundt Cake with Bourbon Glaze
 by Kate from 
Food Babbles
Sweet Potato Bourbon Bundt
by Jennie from 
The Messy Baker Blog
Long Island Iced TeaCake
 by Deb from 
Knitstamatic
Rum and Raisin Butter Bundt with Rum Honey Glaze
 by Stacy from 
Food Lust People Love
Tiramisu Bundt Cake with Kahlúa Mascarpone Glaze
 by Anuradha from 
Baker Street
Vanilla and Bourbon Cake
by Kate from 
Diet Hood
Vanilla Mini Bundt Cakes with Kahlúa
 by Alice from 
Hip Foodie Mom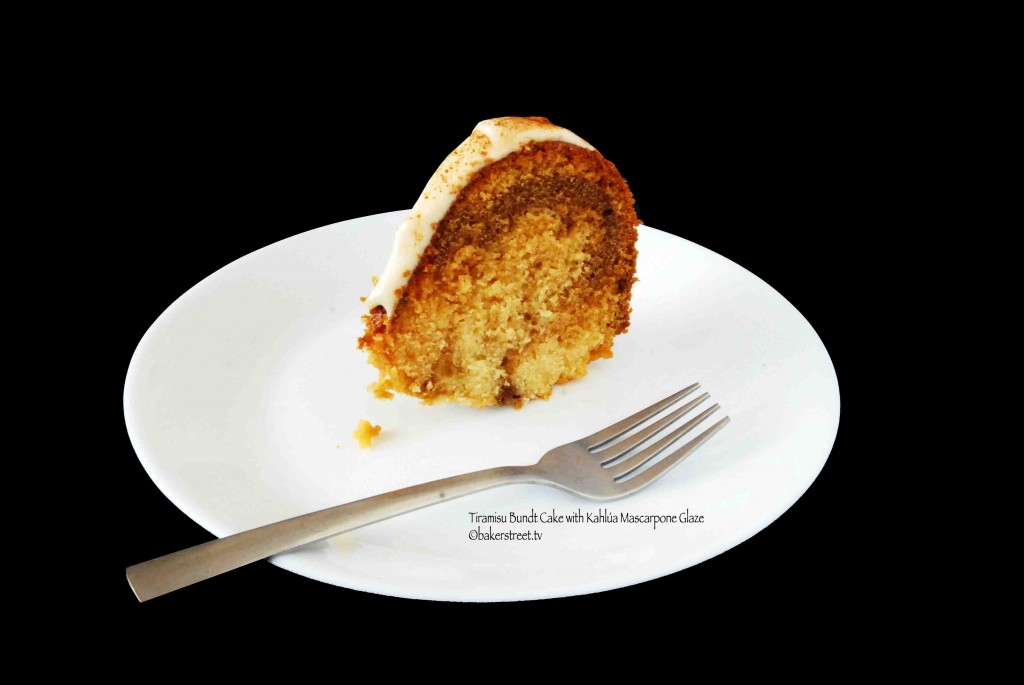 With a buzzing in the air and in our heads, we're swaying over to bake boozy bundts this month. Here's how you can join the party:
– Get inspired by your favorite cocktail, mocktail or just use your favorite liqueur and bake us a Bundt for Boozy December.
– Post it before December 31, 2012. – Use the #BundtAMonth hashtag in your title. (For ex: title should read #BundtAMonth: Chocolate Cinnamon Bundt) – Add your entry to the Linky tool below – Link back to both Lora and Anuradha's announcement posts.
Happy Baking!