Brace yourselves for I'm sharing one of my Top 5 muffin recipes today. This week we chose to give the good ol' snickerdoodle muffin our own spin. While a snickerdoodle muffin sounds divine and Holidays-worthy just by themselves, the Muffin Monday bakers have managed to raise the level to perfection.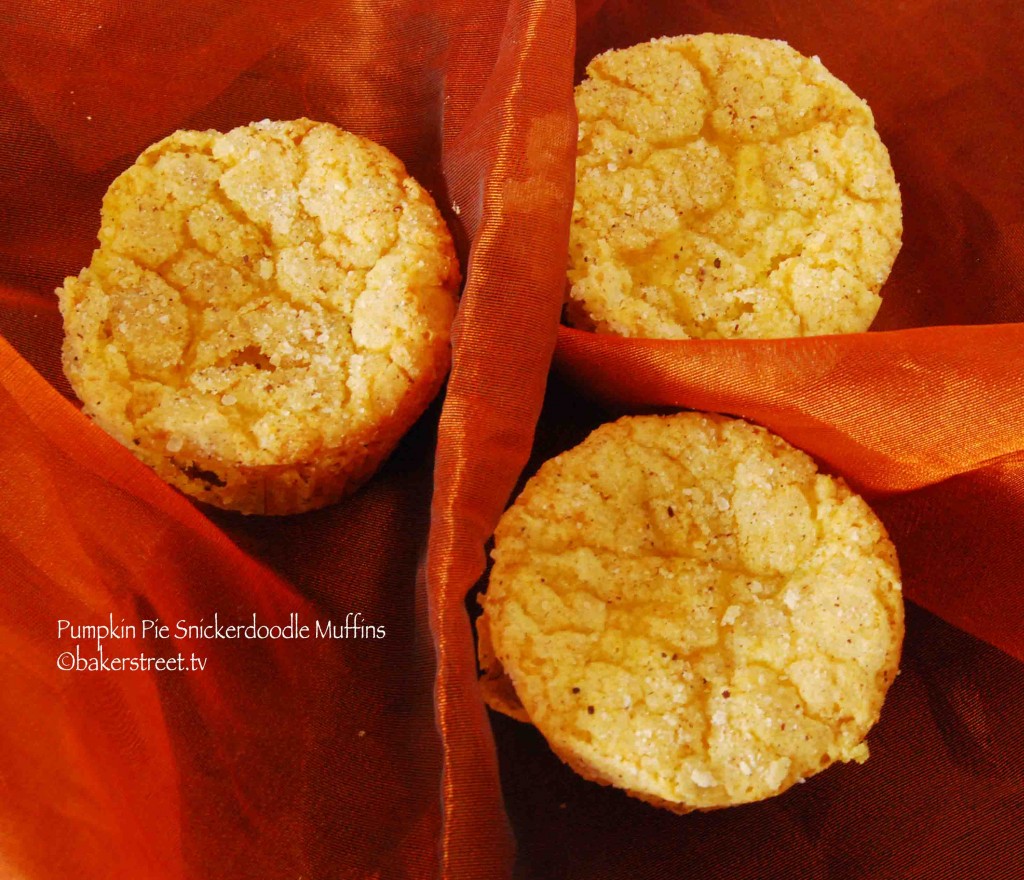 The original recipe needs no change but that's where Muffin Monday comes in. We challenge ourselves to come up with a new take on recipes we tackle week on week and given we're in the middle of the holiday series – we promise our readers that the recipes will get increasingly sinful as we inch towards Christmas.
The muffins are soft and tender bursting with a subtle pumpkin pie flavor. I added a third of a cup of pumpkin puree and a teaspoon of my homemade pumpkin pie spice mix to the batter and the sugar and spice rolling mixture.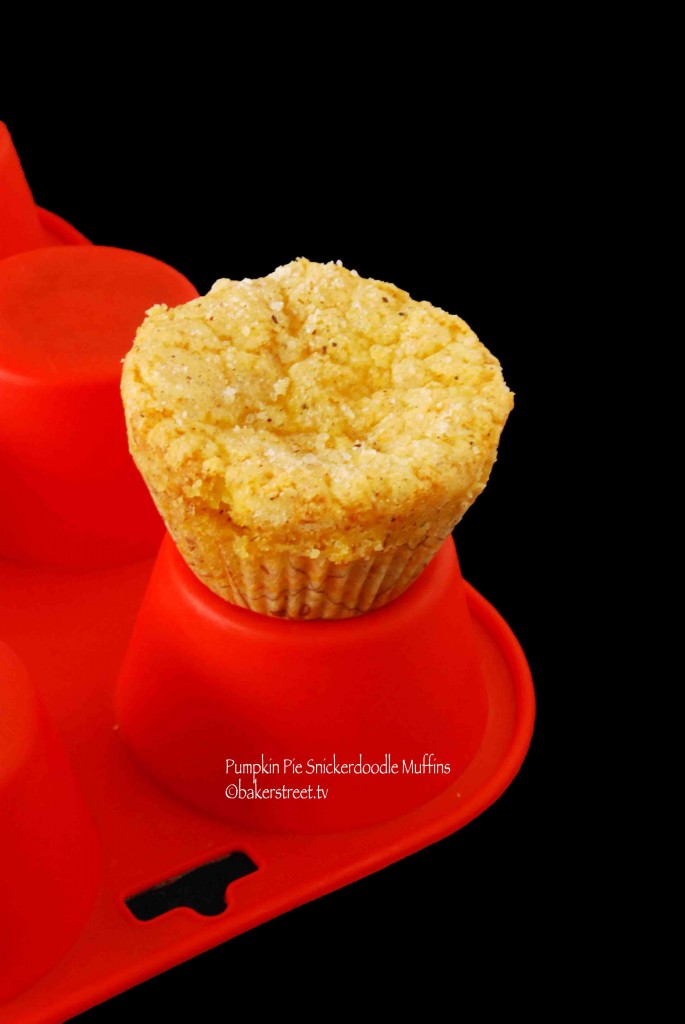 This muffin needs no glaze, no frosting for it is rich, tender and just the perfect treat for a Christmassy morning.
#MuffinMonday: Pumpkin Pie Snickerdoodle Muffins
Author:
Adapted from Culinary Concoctions Of Peabody
Recipe type:
Muffins, Dessert
Ingredients
Ingredients
1 stick butter
1 cup sugar
⅓ cup pumpkin puree
1 teaspoon vanilla
1 egg
½ teaspoon baking soda
½ teaspoon baking powder
½ teaspoon baking cream of tartar
1 teaspoon pumpkin pie spice mix
½ cup sour cream
1 cup + 2 tablespoons all purpose flour
½ cup sugar + 1 tablespoon pumpkin pie spice mix mixed together for rolling
Instructions
In a medium bowl, mix flour, baking soda, baking powder and cream of tarter. Set aside.
In a large bowl, cream butter and sugar until soft and fluffy.
Add the egg and the vanilla and mix until incorporated. Add in the pumpkin puree and gently mix.
Add the flour mixture and sour cream alternately to the egg mixture in 3 additions starting and ending with the flour.
Using an ice cream scoop, scoop out muffin batter one at a time and drop into a bowl filled with cinnamon and sugar mixture.
Roll the muffin around in the mixture until it is covered with the cinnamon sugar
Place muffin into muffin liners or greased muffin tin.
Bake for 18 to 20 minutes or until they are golden brown.
#MuffinMonday: Round Up
Happy Baking!