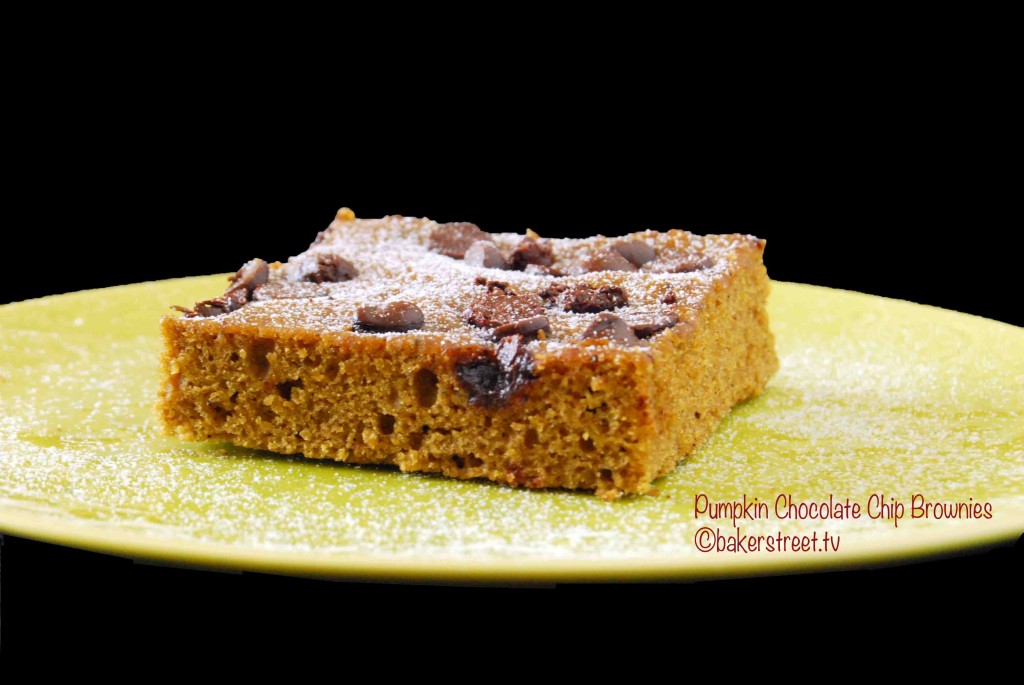 A tango of cocoa, warm spices and fresh pumpkin puree, these brownies are the ultimate treat after a mid-week dinner. The moist cake-like brownies may not be very gooey but they are tender, soft and best enjoyed warm.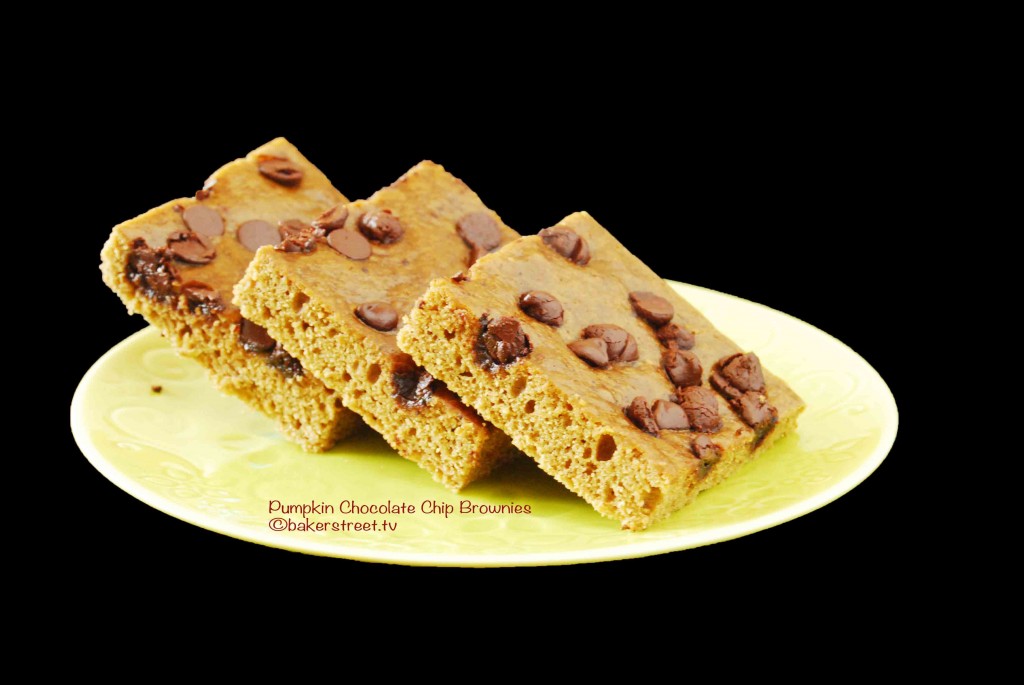 The combination of flavors is completely irresistible and the best part is that the batter comes together within minutes with simple pantry staples.
Pumpkin Chocolate Chip Brownies
Author:
minimally adapted from small home big start
Ingredients
1 cup Flour
1 tsp Baking Powder
1 tsp Unsweetened Cocoa Powder
11/2 teaspoon Pumpkin Pie Spice Mix
⅔ cup Brown Sugar, packed
½ cup Pumpkin Puree
1 Whole Egg
2 Egg Whites
1 tbsp Canola Oil
½ cup Semisweet Chocolate Chips
Instructions
Preheat oven to 350°F. Line a 11 by 7 inch baking pan with parchment paper or generously spray with cooking oil.
In a large bowl, combine pumpkin puree, eggs and oil until smooth. Set aside.
In a medium bowl, mix together the flour, baking powder, pumpkin pie spice mix, salt and brown sugar.
Add to the pumpkin puree mixture to the dry ingredients and mix until we well incorporated. Stir in the chocolate chips.
Pour into prepared pan and spread evenly. Bake for 15 – 20 minutes or until a toothpick comes out clean. Cool completely before cutting.
I'm sharing this post for the Chocolate Party being hosted by Roxana. Hop over to see some other irresistible pumpkin and chocolate recipes.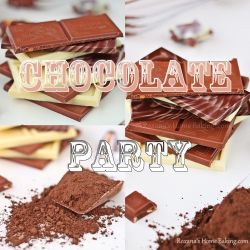 Pumpkin and Chocolate are truly a delicious combination. Here are some of my favorite Pumpkin and Chocolate Recipes.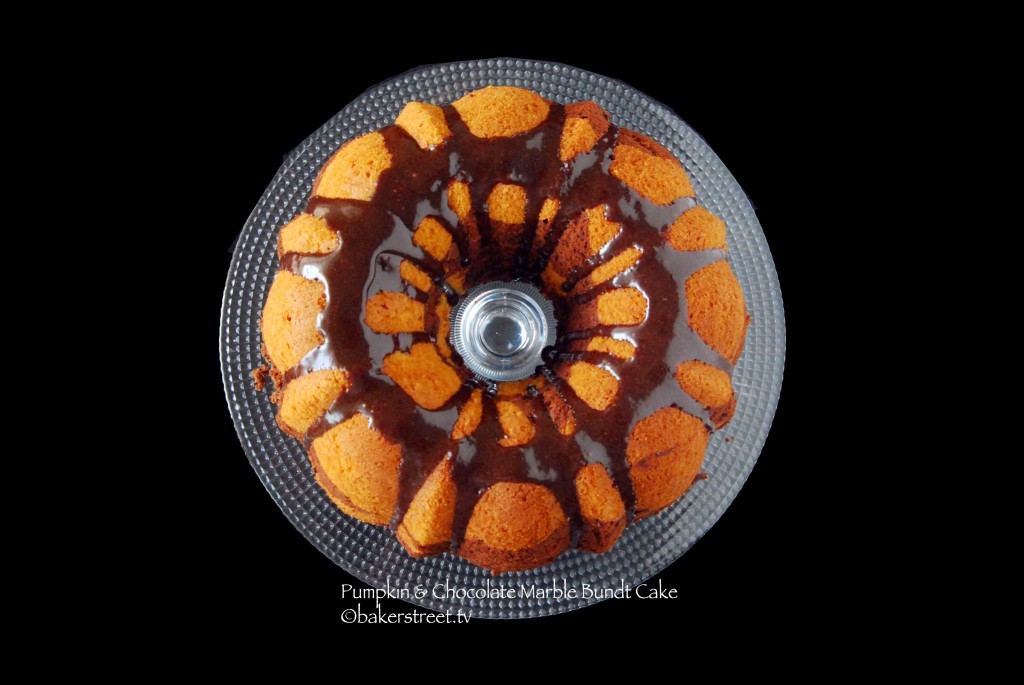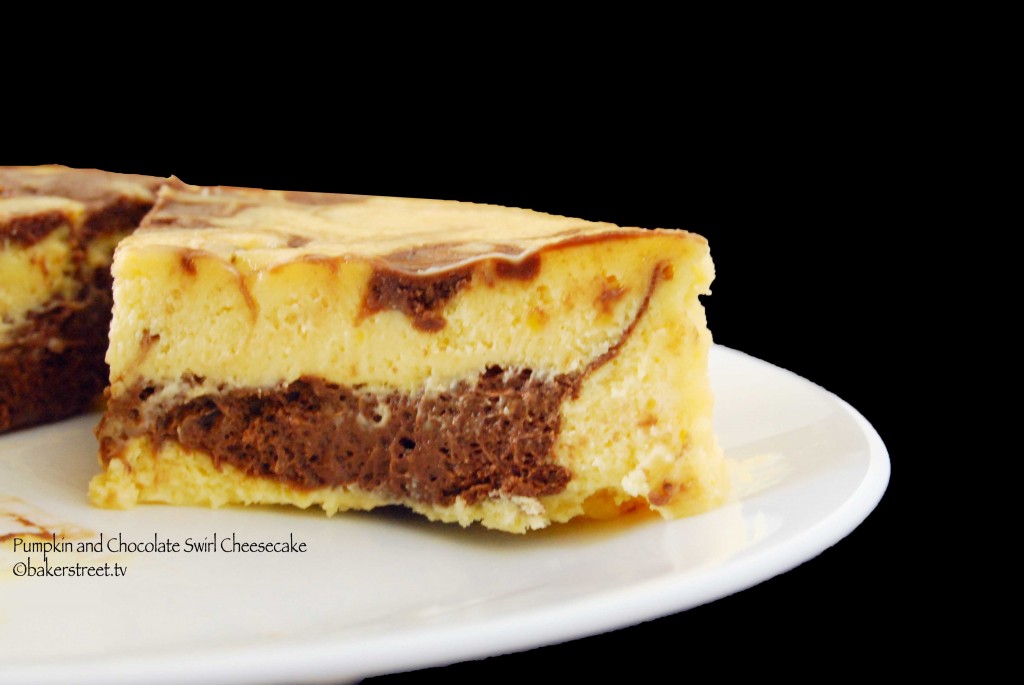 Pumpkin and Chocolate Chip Bars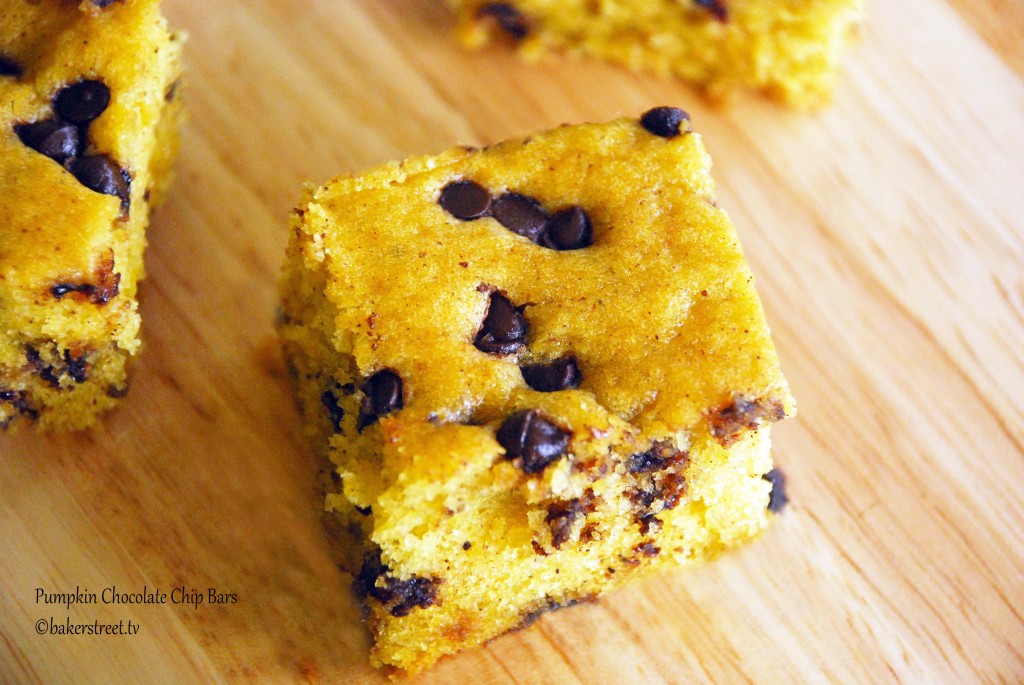 Pumpkin Swirl Chocolate Brownies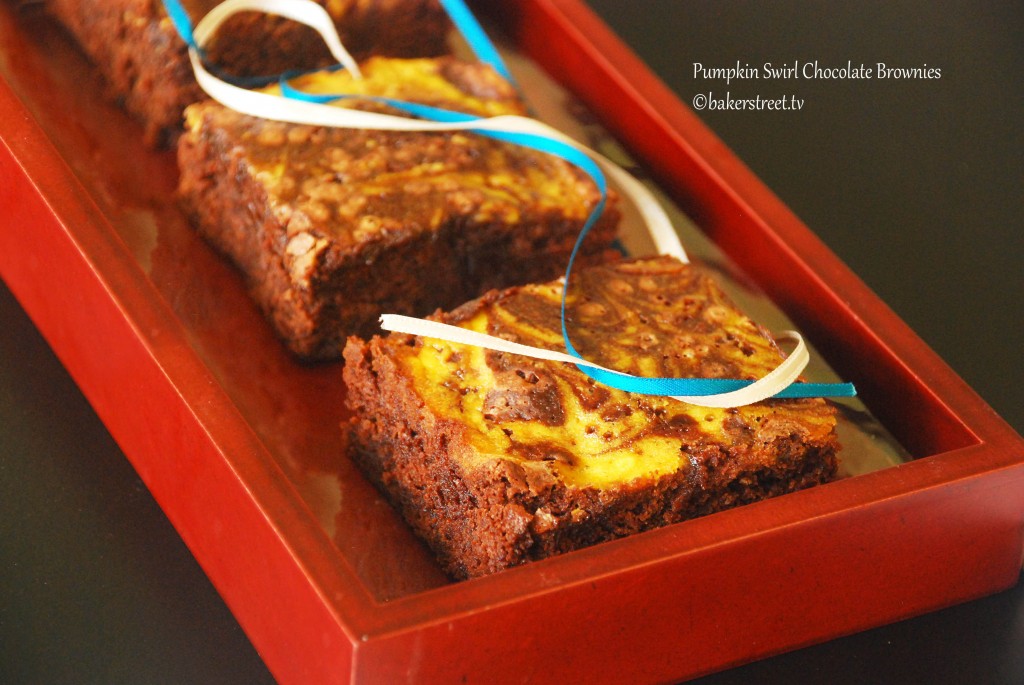 Pumpkin Cheesecake with a Chocolate Glaze
Learn how to make your own pumpkin puree and click here more pumpkin recipes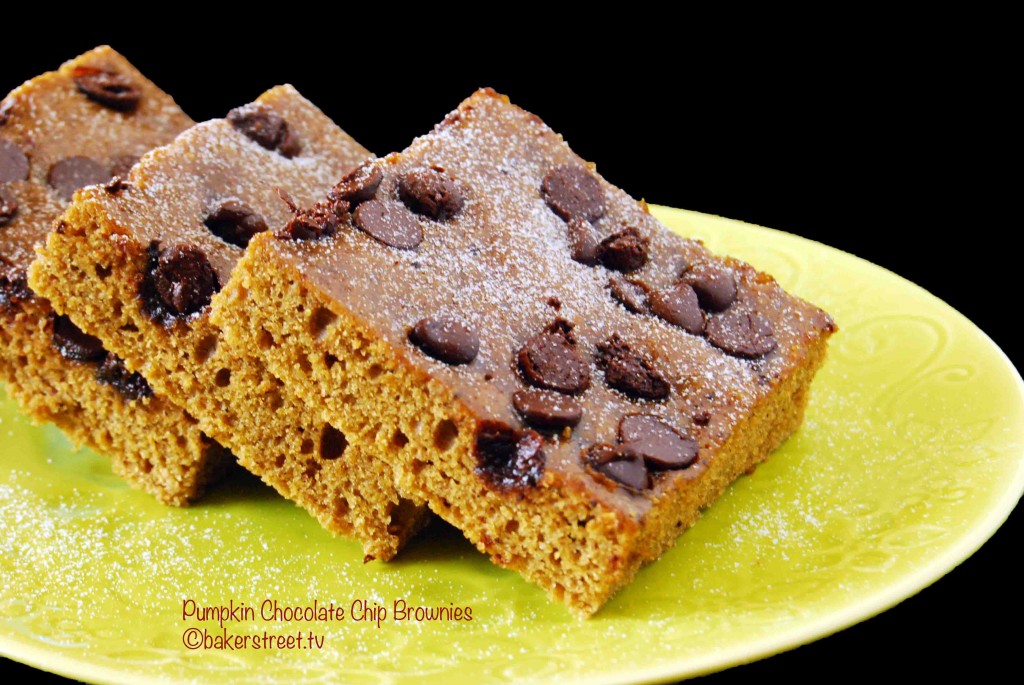 Happy Baking!