I'm sure you think I've posted way too many pumpkin recipes but clearly there is no such thing as "too many pumpkin recipes". You're in for a treat today as we switched things around at the #MuffinMonday HQ this week and instead of picking a recipe for everyone to give their very own twist on – I chose the theme. And that theme is, of course, pumpkin!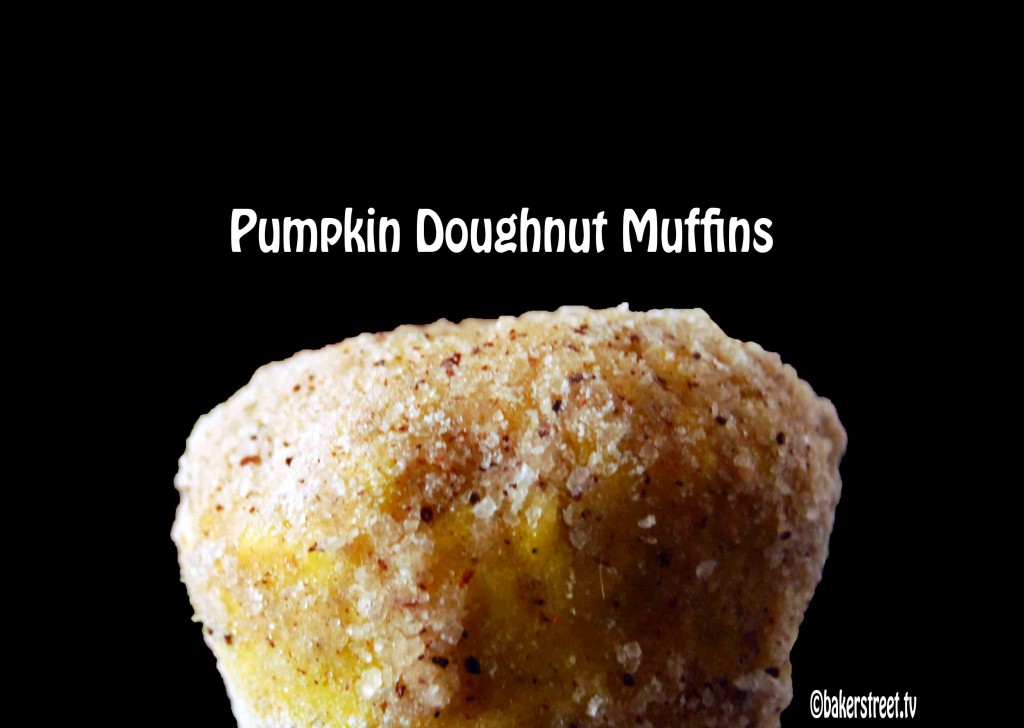 The challenge to the bakers was wide open: They could go sweet or savory. Mini or large. I left it up to them entirely. And the result? This post just became your go-to page for pumpkin muffin recipes.
First up, Elena from 3 Green Onions. I'm so glad that she chose to go savory. Spinach and feta is a winning combination in itself, but adding pumpkin to the mix was just brilliant.
Linda from The Urban Mrs went with my favorite combination of all time: chocolate and pumpkin. The twist? It's a steamed muffin. Doesn't that sound intriguing?
Sweet Jennie decided to go savory too and made us a stuffed pumpkin recipe – Thanksgiving and Halloween in one muffin: An unmissable double celebration!
Too much indulgence? Enter Carrie with her gluten-free recipe. What I like most about her creation is it has a combination of almond and coconut flour – yum!
Next we have Stacy from Food Lust People Love. I guessed Stacy was going to pick a savory muffin, but I was wrong and she surprised me with a wonderful, irresistible combination of Pumpkin Hazelnut Marshmallow Muffins. Must. Try. Soon.
And lastly we have Nastassia from Let Me Eat Cake, who went with warm spices and a simply delicious pumpkin muffin.
As for my variation – the sweet and simple Pumpkin Doughnut Muffins. Warm spices, fresh puree, rolled in cinnamon and dunked in sinful butter.

I did make one tiny change to original recipe – before brushing the muffin with butter I poked a few holes on top so that the butter would seep in so that when you bite into it, the tiny little pockets of butter explode in your mouth. You don't taste this little muffin, You experience it.
#MuffinMonday: Pumpkin Doughnut Muffins
Author:
adapted from Martha Stewart
Ingredients
10 tablespoons (5 ounces) unsalted butter, at room temperature
3 cups all-purpose flour
2½ teaspoons baking powder
¼ teaspoon baking soda
1 teaspoon kosher salt
21/2 teaspoons pumpkin pie spice mix
⅓ cup buttermilk
1¼ cups pure pumpkin puree (not pumpkin pie filling)
¾ cup light brown sugar
2 eggs
For the Cinnamon-Sugar Coating:
¼ cup unsalted butter, melted
¾ cup granulated sugar
2½ teaspoons ground cinnamon
Instructions
Preheat oven to 350 degrees F. Butter and flour 12 standard muffin cups.
Make the Muffins: In a medium bowl, whisk together the flour, baking powder, baking soda, salt, pumpkin pie spice mix; set aside. In a small bowl, whisk together the buttermilk and pumpkin; set aside.
Beat the butter and brown sugar on medium speed until light and fluffy, about 3 minutes. Beat in the eggs, one at a time, scraping the sides of the bowl as needed. Reduce the mixer speed to low, then add the flour mixture in three additions, alternating with two additions of the pumpkin mixture, beating until barely combined. Turn off the mixer and fold the batter a few times with a rubber spatula to catch any pockets of flour that weren't incorporated.
Divide the batter evenly between the muffins cups (about a heaping ⅓ cup batter). Bake until a toothpick inserted in center of a muffin comes out clean, about 30 minutes. Let the muffins cool on a wire rack for 10 minutes.
Make the Cinnamon-Sugar Coating:
While the muffins are resting, combine the sugar and cinnamon in a shallow bowl. Working with one muffin at a time, remove the muffins from the pan, brush all over with the melted butter, then toss to coat in the cinnamon-sugar mixture. Return to the wire rack and let cool completely.
Happy Baking!