We're starting our Monday morning with a boozy treat; a simply divine combination of Grand Marnier and cranberries.
While I didn't really change the recipe this week because the orange and cranberry combination is just incomparable, I did change the method.
I chose to go with dried cranberries for the recipe and soaked them in orange juice and Grand Marnier for about half hour before I started working on getting the muffins together. They became nice and plump, soaking in some of the alcohol-juice-zest concoction.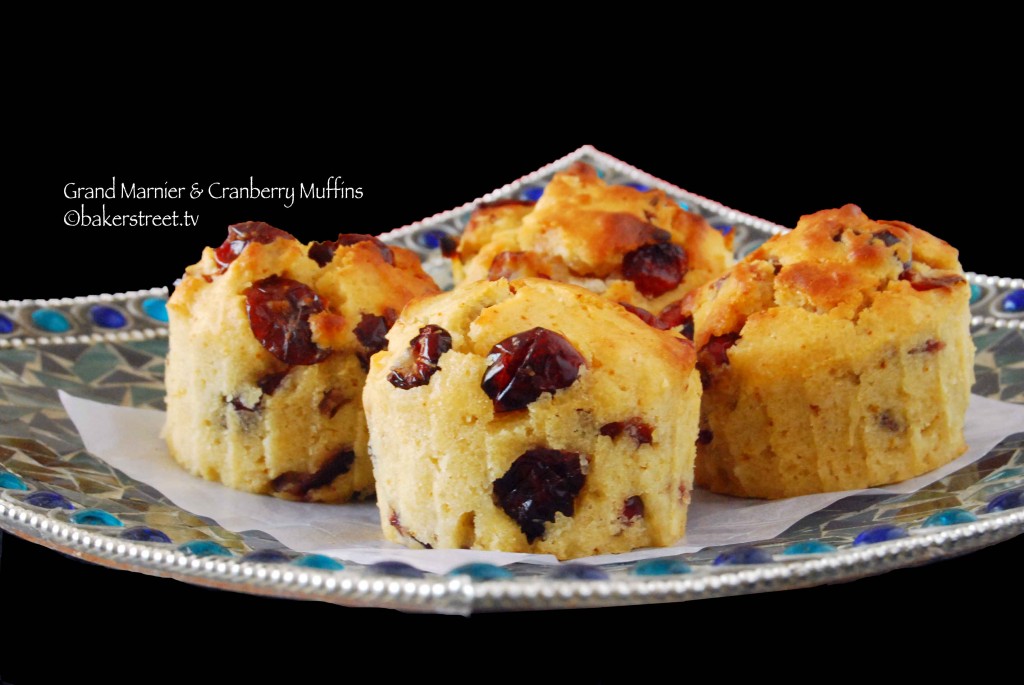 The result: Sweet and moist citrusy muffins laced with Grand Marnier, and bursting with sweet and tart cranberries.
#MuffinMonday: Grand Marnier Cranberry Muffins
Author:
adapted from Killer Pancake
Ingredients
1¼ cups orange juice
¼ cup Grand Marnier liqueur
¾ cup canola oil
2 cups chopped cranberries
2½ cups all-purpose flour
1 cup white whole wheat flour
1½ cups sugar
2 Tbsp baking powder
½ tsp salt
11/2 Tbsp chopped orange zest
4 egg whites
Instructions
Preheat the oven to 400° and line a 12 hole muffin pan with paper liners.
In a small bowl, combine orange juice, grand marnier and orange zest. Add the dried cranberries and let it soak for 30 minutes before you start making the muffins.
Add the oil to the juice mixture. Set aside as you prepare the muffin batter.
In a large bowl, combine the all purpose flour, whole wheat flour, sugar, baking powder, salt and orange zest.
In another bowl, beat egg whites until they're frothy.
Combine the juice mixture with the beaten egg whites mixture.
Add the egg mixture and the cranberries to the flour mixture, stirring until just moist. Using a cookie scoop, divide the batter among 24 muffin cups
Bake for 18 to 20 minutes or until golden brown and puffed.
#MuffinMonday: Round Up
Happy Baking!