If you're heading for a picnic right now, take a few minutes off and go make yourself a batch of these muffins. Actually, it doesn't matter if you're going on a picnic. Make them anyway.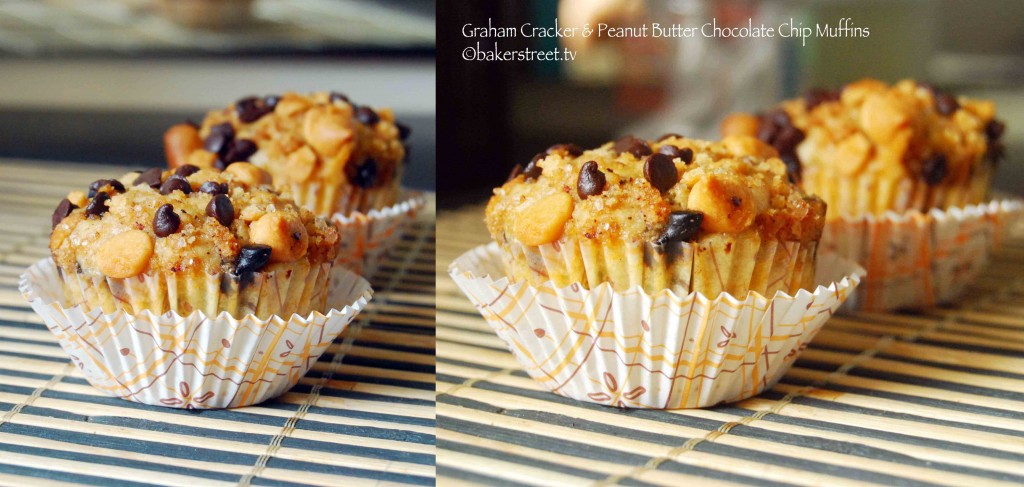 I know I say a lot of the recipes are simple but I can't tell you how truly simple this one is. I made these at 6 AM this morning, half asleep and still sipping on my first coffee. The Graham Cracker crumbs lend a rare texture to these muffins. I added a combination of dark and peanut butter chocolate chips. If only the rest of the day were this easy…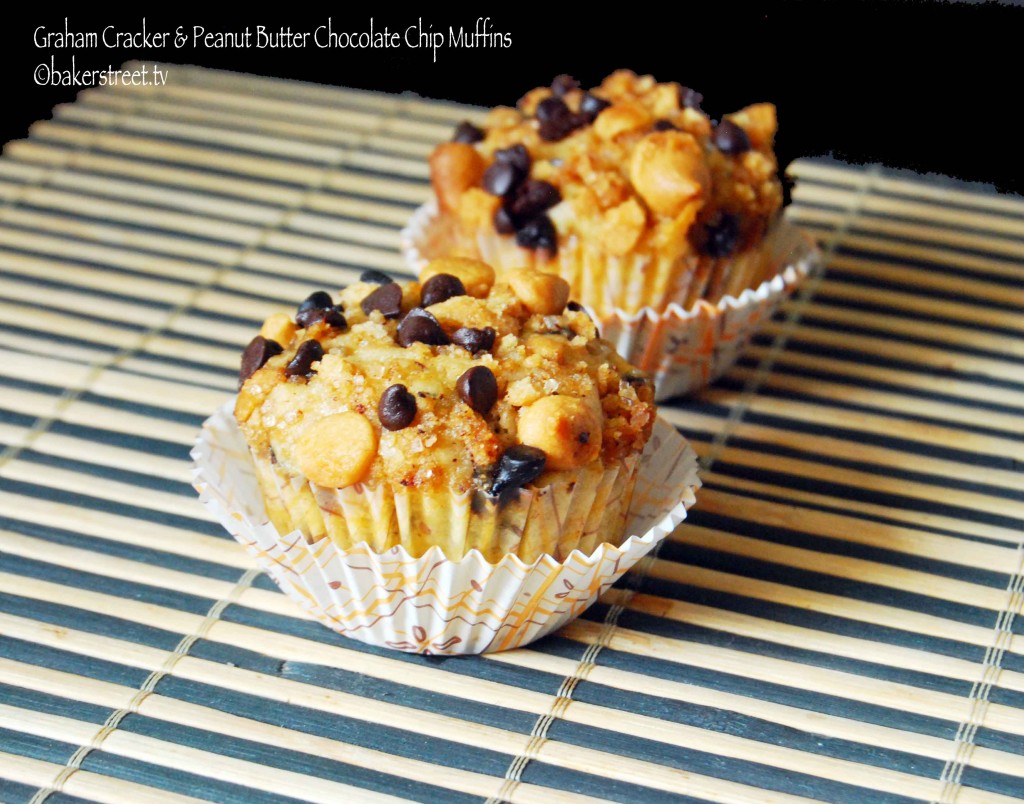 Over to the recipe: Picnic or not, it is time for Graham Cracker and Chocolate Chip Muffins.
#MuffinMonday: Graham Cracker and Chocolate Chip Muffin
Author:
from dwell on joy
Ingredients
For the streusel:
2 tbsp brown sugar
1 tbsp melted butter
¼ cup graham cracker crumbs
½ tsp cinnamon
For the Muffins:
2 cups flour
3 tsp baking powder
½ tsp kosher salt
¼ cup sugar
1 cup crushed graham crackers (not to dust, some small chunks remain)
½ cup combination of peanut butter chips and mini chocolate chips (plus more to sprinkle on top)
1 tsp cinnamon
1 cup milk
⅓ cup canola oil
1 egg, beaten
1 tsp vanilla
Instructions
Preheat oven to 400F and grease or line a 12 hole muffin pan.
Melt 1 tbsp butter in a microwave safe bowl for about 10 seconds. Add the brown sugar, cinnamon, and graham cracker crumbs. Stir to combine and put in the fridge until required.
In a large bowl combine flour, baking powder, salt, sugar, graham cracker crumbs, chocolate chips and peanut butter chips and cinnamon, set aside.
In another bowl, combine milk, canola oil, egg, and vanilla.
Add the egg mixture to the flour mixture and mix with a wooden spoon until just moistened. Do not overmix.
Fill each cup no more than ⅔ full and then sprinkle with topping and chips on each muffin.
Bake for 18 to 20 minutes in a preheated oven.
Allow to cool for 5 minutes on a wire rack and serve warm.
Muffin Monday: Round Up
Happy Baking!