I have a question for all bakers (you qualify even if you bake occassionally): Do you have a jar that never runs out of cookies? I do. I try to make them in small batches so there is enough variety. It's like a safety net, a box of joy to run back to. Is that normal behavior?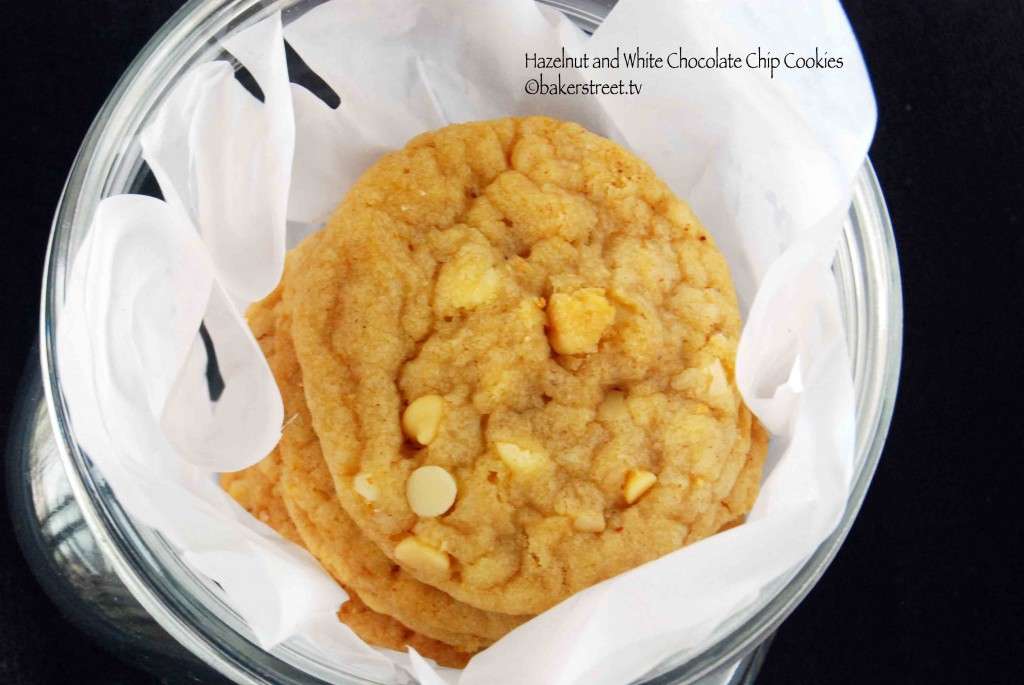 The cookies I bake are usually simple drop cookies that are not to cumbersome and time consuming to make. This week I decided to replenish the jar with a slightly sophisticated version of my chocolate chip cookie. The base of the recipe is simplicity cookified and welcomes additions of your choice. They are slightly thin but retain the chewy texture. The reason they're thin is because I had no time to chill the dough. To get really thick and chewy cookies, all you need to do is chill the dough before you bake it. You could scoop it or put it in clingwrap and keep it in the fridge for a couple of hours.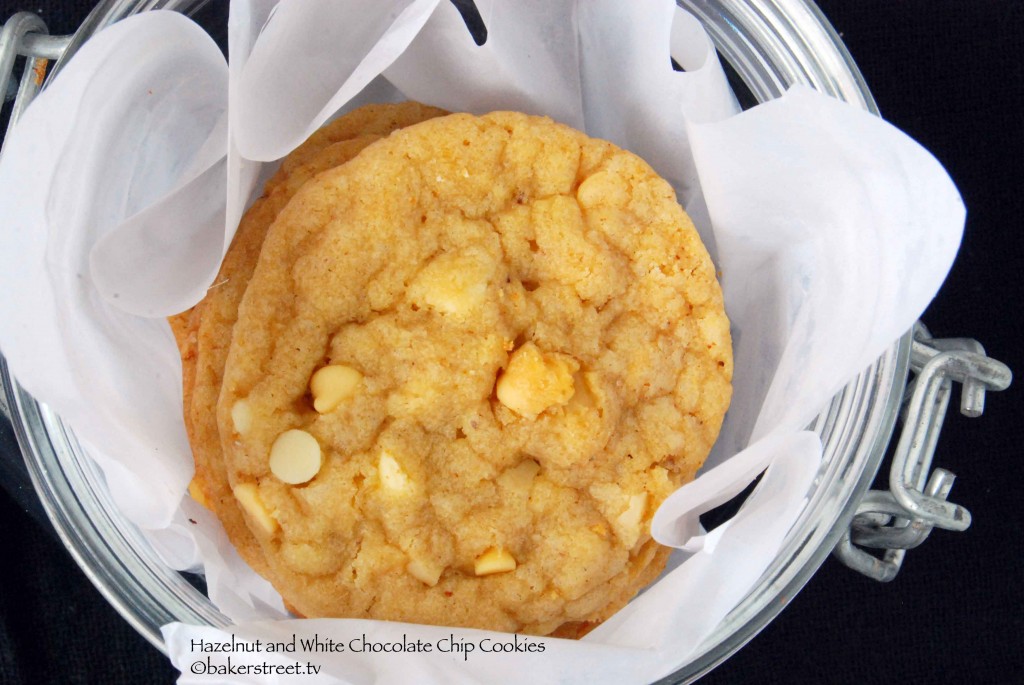 Over to the recipe: Toasted nuts and sweet white chocolate combining to make the perfect tea time treat.
Hazelnut and White Chocolate Chip Cookies
Author:
minimally adapted from Nestle Toll House
Serves:
about 30 medium size cookies
Ingredients
1 cup + 2 tablespoons all-purpose flour
½ teaspoon baking soda
½ teaspoon salt
¼ teaspoon cinnamon (optional)
½ cup butter, softened
¼ cup + 2 tablespoons granulated sugar
¼ cup + 2 tablespoons packed brown sugar
½ teaspoon vanilla extract
1 large eggs
1 cup white chocolate chips
½ cup whole hazelnuts (can be replaced with walnuts or pecans)
Instructions
Preheat oven to 375F.
On a baking sheet spread the hazelnuts and bake for 10-12 minutes until the nuts are slightly golden and aromatic. Let it cool slightly for 8 to 10 minutes. Chop the nuts coarsely and set aside.
In a medium bowl sift together the flour, baking soda, cinnamon and salt.
In a large bowl, cream the butter, granulated sugar, brown sugar and vanilla extract until light and fluffy.
Add the egg and beat for about 20-30 seconds or until well incorporated.
Gradually beat in flour mixture. Gently stir in white choco chips and roasted hazelnuts.
Wrap the dough with cling wrap and refrigerate for 2 hours.
Drop by rounded tablespoon onto ungreased baking sheets and bake for 8 to 10 minutes or until golden brown.
Cool on baking sheets for 2 minutes; remove to wire racks to cool completely.
Happy Baking!