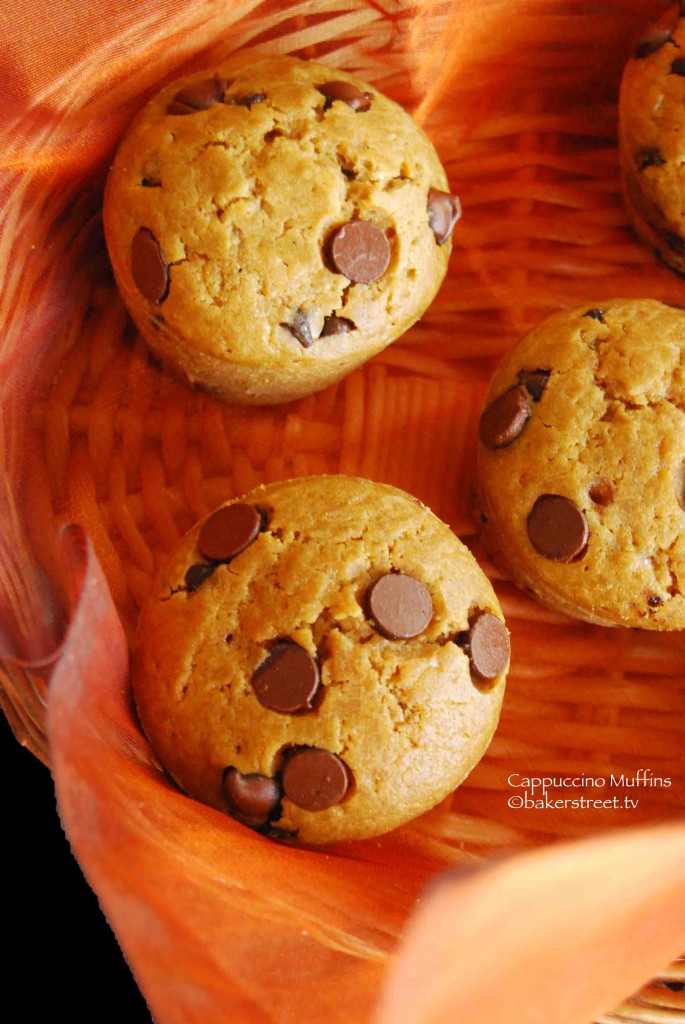 Top 3 reasons for choosing to bake muffins:
3. 9 out of every 10 recipes can be put together in under 10-12 minutes
2. It needs no fancy equipment and more likely than not your pantry already has  the ingredients in your pantry
And the No. 1 reason to choose muffins: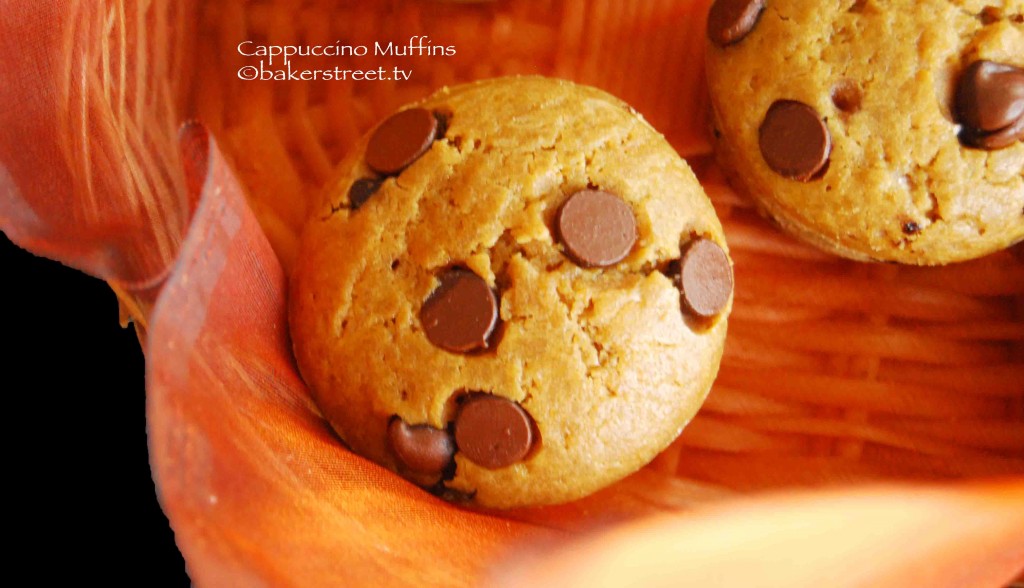 1. It's the best excuse to eat chocolate for breakfast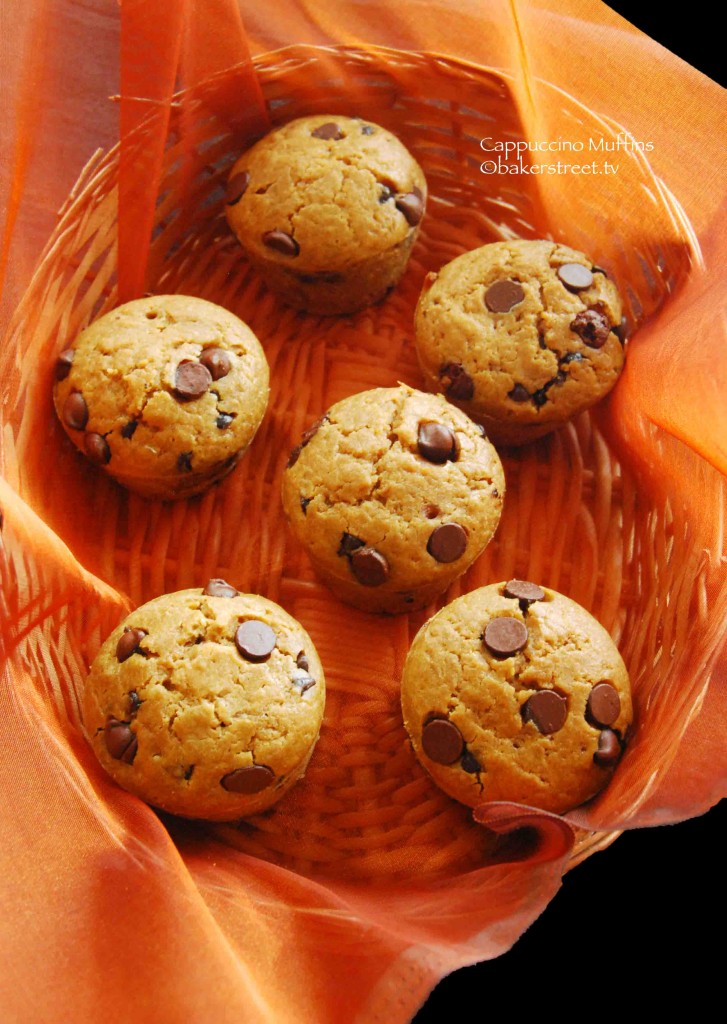 This week's muffins delivers on all three counts. All you need is a bowl, a measuring jug, simple pantry staples and you will be delivered the most moist, dense, and delicious cappuccino chocolate muffins.
I highly recommend baking these in the morning; forget that second cup of coffee – wake up the aroma of cappuccino and chocolate, then eat it in a muffin.
Ingredients
2 cups self-raising flour
¾ cup caster sugar
1 cup milk
1 teaspoon vanilla extract
2 tablespoons instant espresso powder
½ cup butter
1 egg
½ cup semi sweet chocolate chips
coffee beans (optional)
Instructions
Preheat oven to 375º F.
Lightly grease 12 muffin cups or line with muffin papers
Melt butter in a small saucepan on low heat, remove from heat and cool slightly.
In a large mixing bowl, combine flour and sugar; set aside.
In a two cup measuring cup, add milk, egg, vanilla extract and coffee granules. Stir until coffee is dissolved. Pour coffee mixture onto the flour/sugar and add the melted butter.
Stir until just combined. Fold in the chocolate chips. Do not over mix. Divide batter evenly among muffin cups. Sprinkle with coffee beans.(if using)
Bake in a pre heated oven for 15 to 20 minutes or until a toothpick inserted into center of muffin comes out clean.
Let cool 5 minutes in the muffin pan then place on cooling rack.
Muffin Monday: Round Up
Happy Baking!