I'm thrilled to be guest posting for one of our very own Muffin Monday bakers, Lyn from The Lovely Pantry today. Her beautiful blog is a marriage of her two favorite hobbies – Cooking and Photography! A Jamaican mom who improvises recipes as she goes along, her range is worth experiencing. She could whip up anything from a Chocolate Chip Granola Bar to a Spicy Thai Tuna and Fennel Salad.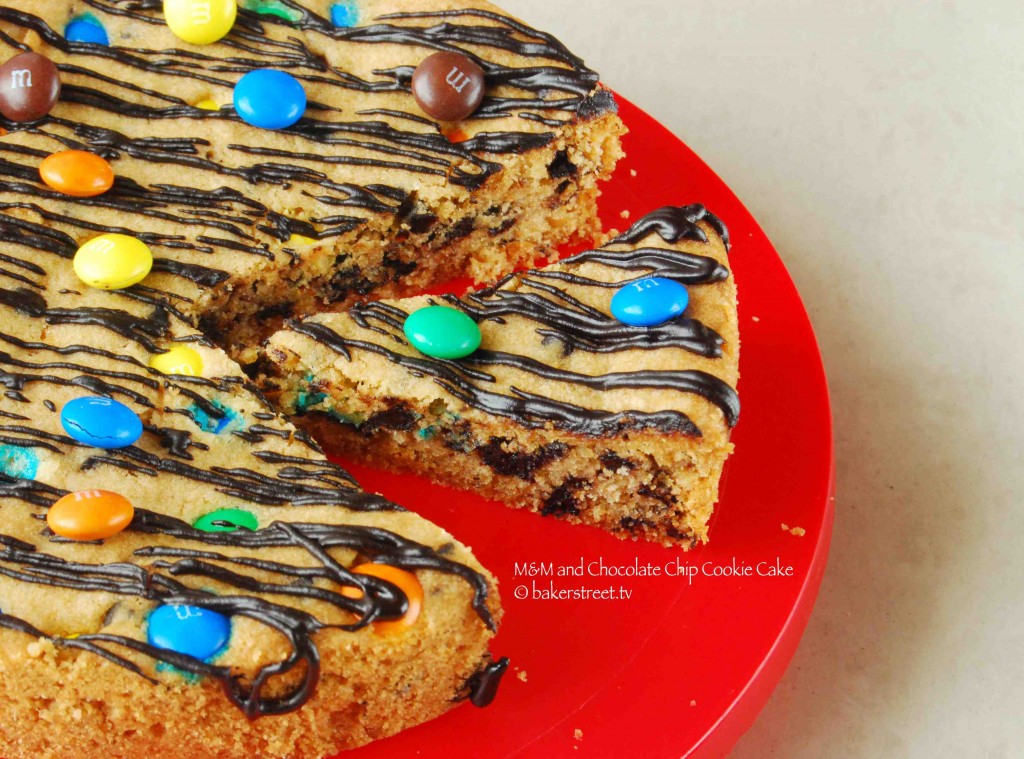 When Lyn asked me to guest post, I agreed immediately but the deadline was strict and even though I thought I would make it, my two traumatizing weeks at the dentist's did not allow it. Lyn, despite being continents away, was entirely understanding and let me have additional time. I can't thank her enough for it.
In turn I decided to bake for her my favorite chocolate chip cookie cake. A cake that is perfect for just about every occasion. It's easy, delicious and easily adaptable. My variation today is a personal favorite – M&M and Chocolate Chips.
M&M and Chocolate chip is quite a mouthful as it is and trust me the cake is perfect and needs no alteration but one thing I know about Lyn is she's a chocoholic so I decided to give it a little bit of an extra chocolate glaze for her. A slice of this is just perfect to brighten any day.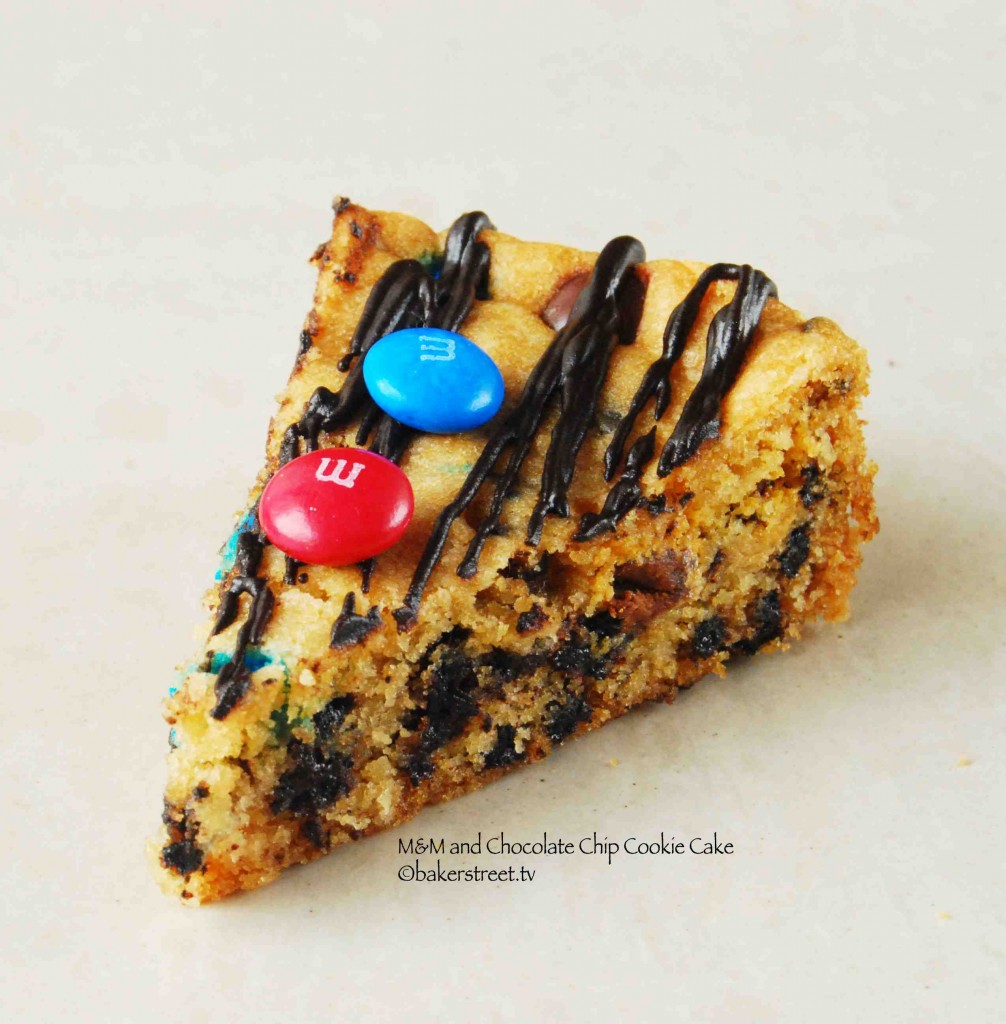 Click here to view the post.  
M&M and Chocolate Chip Cookie Cake
Author:
adapted from food.com
Recipe type:
Cake, Dessert
Ingredients
1 cup butter
½ cup sugar
⅔ cup brown sugar
2 eggs
1 teaspoon vanilla
2 cups flour, plus 4 tablespoons flour
1 teaspoon salt
1 teaspoon cream of tartar
1 teaspoon baking soda
11/2 cups semi-sweet chocolate chips
½ cup M&Ms
Instructions
Preheat the oven to 350F
In a medium bowl, mix flour, salt, baking soda, and cream of tartar. Set aside.
In a large bowl cream butter and both the sugars
Add eggs and vanilla.
Add dry ingredients to the batter and mix until well blended.
Stir in chocolate chips and M&Ms.
Spread the dough in a lightly greased cake tin and bake for 20 minutes.
Happy Baking!