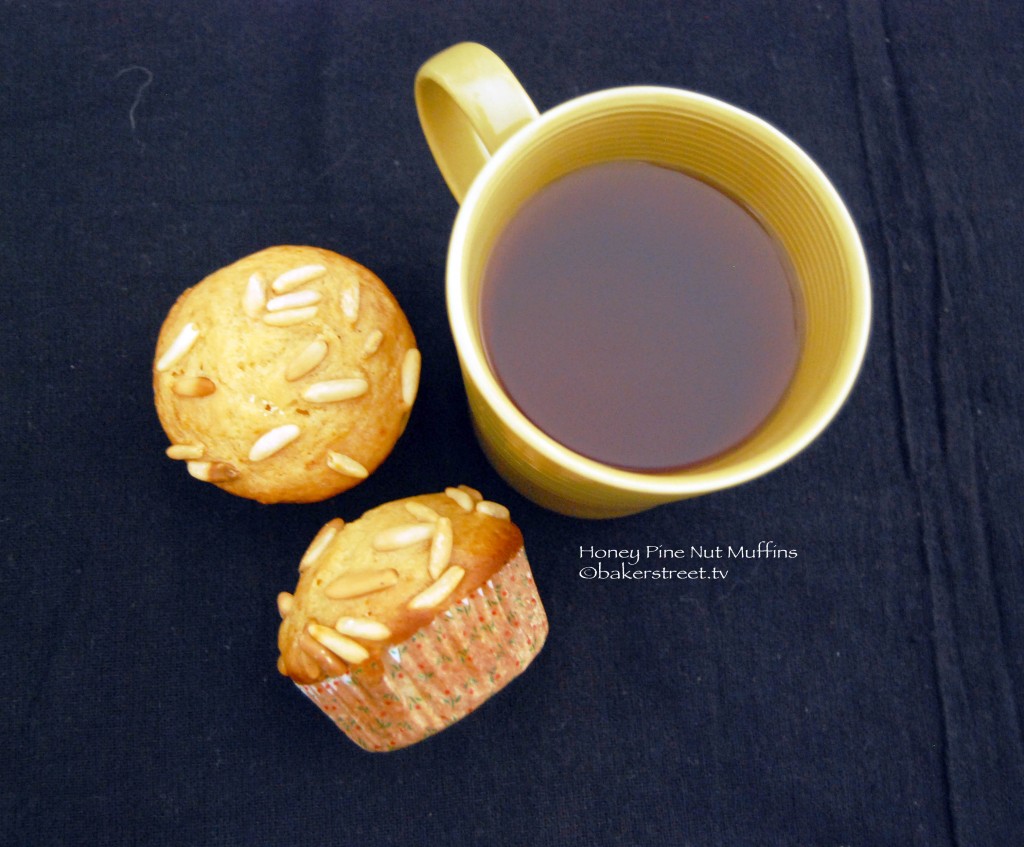 This is my morning: A stack of muffins and a cup of tea. You just know you're heading for a perfect day when it starts out like this, isn't it? These delicious muffins partly sweetened by honey look elegant and are sure shot crowd pleaser.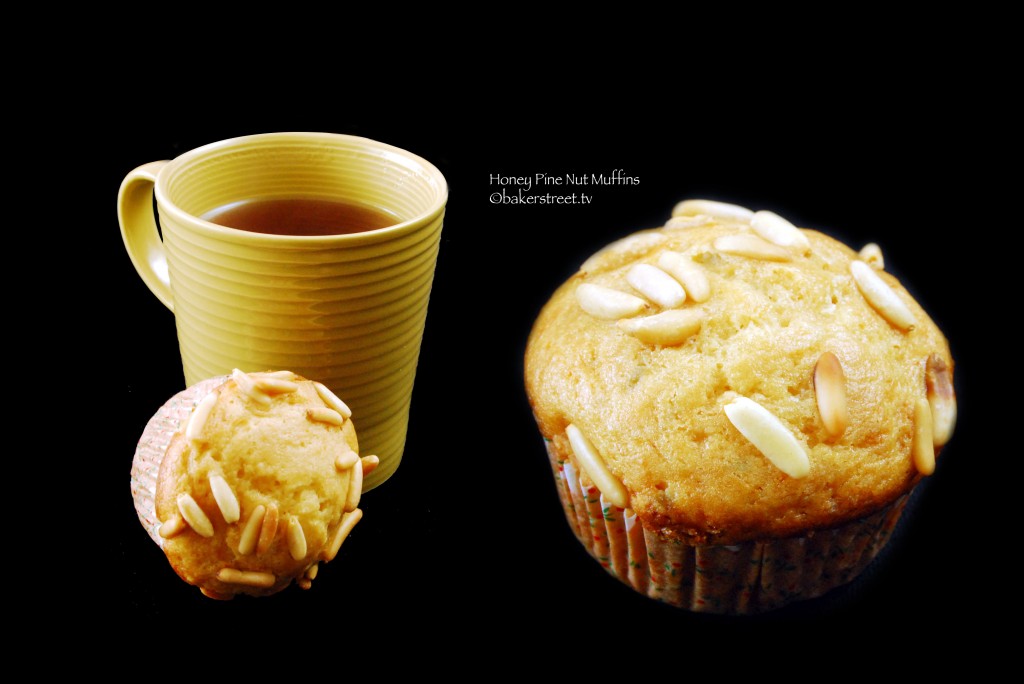 There were two changes I wanted to make but decided to stick to the recipe as is. First was to add bananas and the second was to use ground pine nuts to replace part of the flour, thereby increasing the nuttiness factor. But the Muffin Monday bakers this week have more than made up with lovely variations this week:
Kate from Food Babbles chose to add apples and avoided pine nuts entirely. Honey and apples are such a delightful combination.
Stacy from Food Lust People Love hails from Cairo and she gave her creation a local flavor by adding dates and little extra sugar and made these for her friends observing Ramadan.
Nastassia from Let Me Eat Cake switched to my favorite macadamia and white chocolate combination.
And Lastly, Chung-Ah from Damn Delicious made wonderful Orange Cinnamon Honey Muffins.
#MuffinMonday: Honey Pine Nut Muffins
Author:
Taste Of Home and caffeina.blogspot.in
Ingredients
2 cups all-purpose flour
½ cup sugar
3 tsp baking powder
½ tsp salt
1 egg
1 cup milk
¼ cup butter, melted
¼ cup honey
pine nuts to sprinkle
Instructions
Preheat the oven to 400F degrees. Grease a muffin pan.
In a large bowl, combine the flour, the sugar, the baking powder and the salt.
In a small bowl, beat together the egg, the milk, the butter and the honey and then stir the mixture into the dry ingredients.
Bake for 15-18 minutes or until a toothpick inserted near the center comes out clean.
Remove from the pan and let them cool on a wire rack.
Muffin Monday: Round Up
Happy Baking!