Rice Pudding Muffins. Sound crazy enough? Over 40 weeks into Muffin Monday, time for some serious experimenting I'd think. This recipe is another classic from Mark and Bruce's The Ultimate Muffin Book.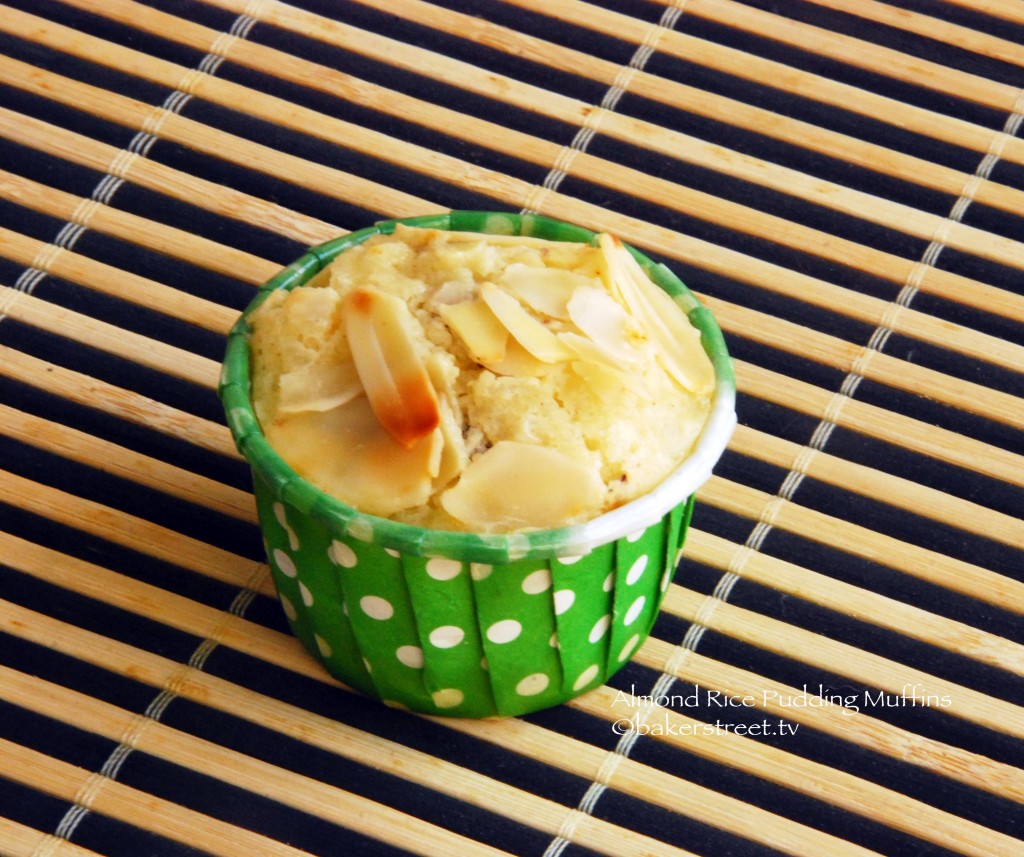 Changes and variations: This is a great way to use up any leftover rice and the recipe allows you customize the muffins to your liking. I chose a simple almond but there are a couple suggested in the book that I think I'd like to try the next time round. Oh yes, I'm definitely going to make these again. One recommendation I really liked from the book was baking over the leftover batter in a ramekin. Can you imagine a baked almond cherry rice pudding? Surely it tastes as good as it sounds.
– Banana Rice Pudding Muffins: Substitute chopped dried banana for the dried cherries.
– Chocolate Rice Pudding Muffins: Substitute semisweet chocolate chips for the dried cherries. Top the cooled muffins with chocolate icing.
– Ginger Rice Pudding Muffins: Reduce the dried cherries to 1/2 cup. Add 1/3 cup chopped crystallized ginger with the remaining cherries.
– Lemon Glazed Rice Pudding Muffins: Top the muffins with lemon drizzle.
– Raisin Rice Pudding Muffins: Substitute golden raisins for the dried cherries.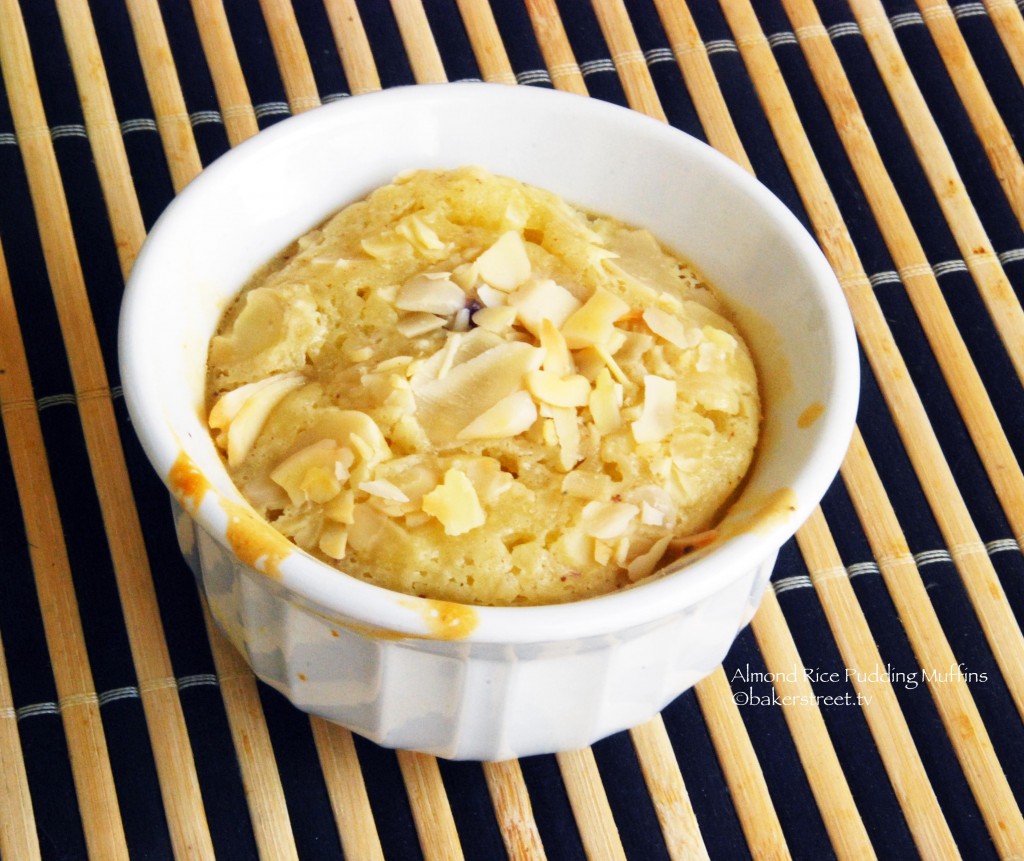 Over to the recipe: Rice + Pudding + Muffin. A whole lot of flavors packed into a tiny muffin makes for perfect individual treats.
Muffin Monday: Almond Rice Pudding Muffins
Author:
From The Ultimate Muffin Book
Recipe type:
Muffin, Dessert
Ingredients
Nonstick spray or paper muffin cups
11/4 cups cooked white rice
½ cup heavy cream
4 tablespoons (1/2 stick) unsalted butter, melted and cooled
11/2 cups all-purpose flour
⅔ cup sugar
1 tablespoon baking powder
½ teaspoon grated nutmeg
½ cup toasted slivered almonds
½ teaspoon salt
1 large egg, at room temperature
1 cup milk (whole, low-fat, or nonfat)
¾ cup chopped dried cherries
1 teaspoon vanilla extract
½ teaspoon almond extact
Instructions
Position the rack in the center of the oven and preheat the oven to 400°F. To pre- pare the muffin tins, spray the indentations and the rims around them with nonstick spray, or line the indentations with paper muffin cups. If using silicon muffin tins, spray as directed, then place the tins on a baking sheet.
Combine the rice, cream, and melted butter in a large bowl, stir well, then set aside for 10 minutes.
Meanwhile, whisk the flour, sugar, baking powder, nutmeg, and salt in a medium bowl until well combined. Set aside.
Whisk the egg and milk in a small bowl until smooth; stir this egg mixture into the rice mixture. Stir in the dried cherries,1/4 cup almonds, almond and vanilla extract until well blended. Finally, stir in the prepared flour mixture until the rice and cherries are evenly distributed in the batter. Do not overmix.
Fill the prepared tins three-quarters full. Top with the remaining almonds. Use additional greased tins or small, oven- safe, greased ramekins for any leftover batter, or reserve the batter for a second bak- ing. Bake for 22 minutes, or until the muffins are well browned and a toothpick inserted in the center of one muffin comes out clean.
Set the pan on a wire rack to cool for 10 minutes. Gently rock each muffin back and forth to release and remove it from the tin. Cool the muffins for 5 minutes more on the rack before serving. If storing or freezing them, cool them completely before sealing in an airtight container or in freezer-safe plastic bags. The muffins will stay fresh for up to 2 days at room temperature or up to 2 months in the freezer.
Muffin Monday: Round Up
Happy Baking!