A few month's ago, I made four variations of an old classic; Chocolate Chip Cookies. For that first edition I had Thick and Chewy Chocolate Chip Cookies, Thin and Crispy Chocolate Chip Cookies, Whole Wheat Cranberry Chocolate Chip Cookies and the heavenly Cream Cheese Chocolate Chip Cookies. Leading into Part II, I have three exceptional recipes being added to my cookie repertoire today.

We are going to start off with a gluten-free edition of chocolate chip cookies.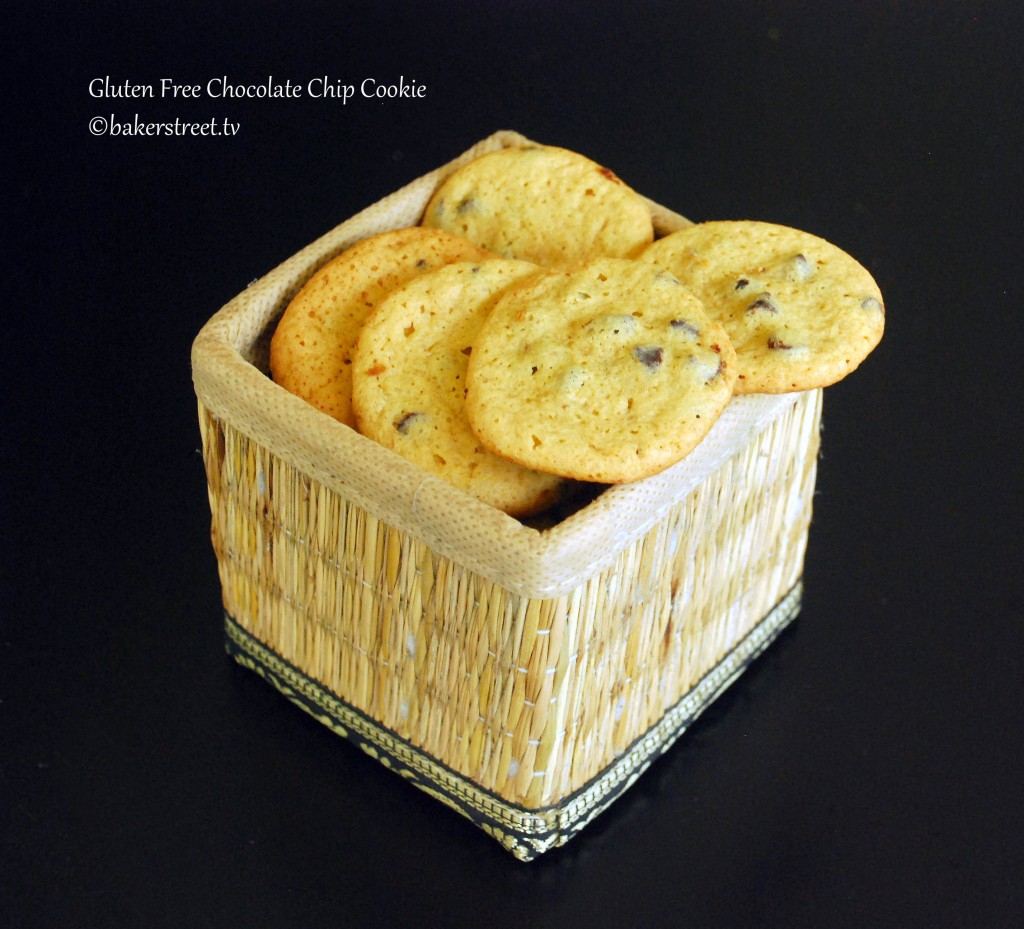 The recipe uses chickpea flour, something I've never baked with before and admittedly it added a lovely color and texture to the cookie.
Next up are Vegan Chocolate Chip Cookies.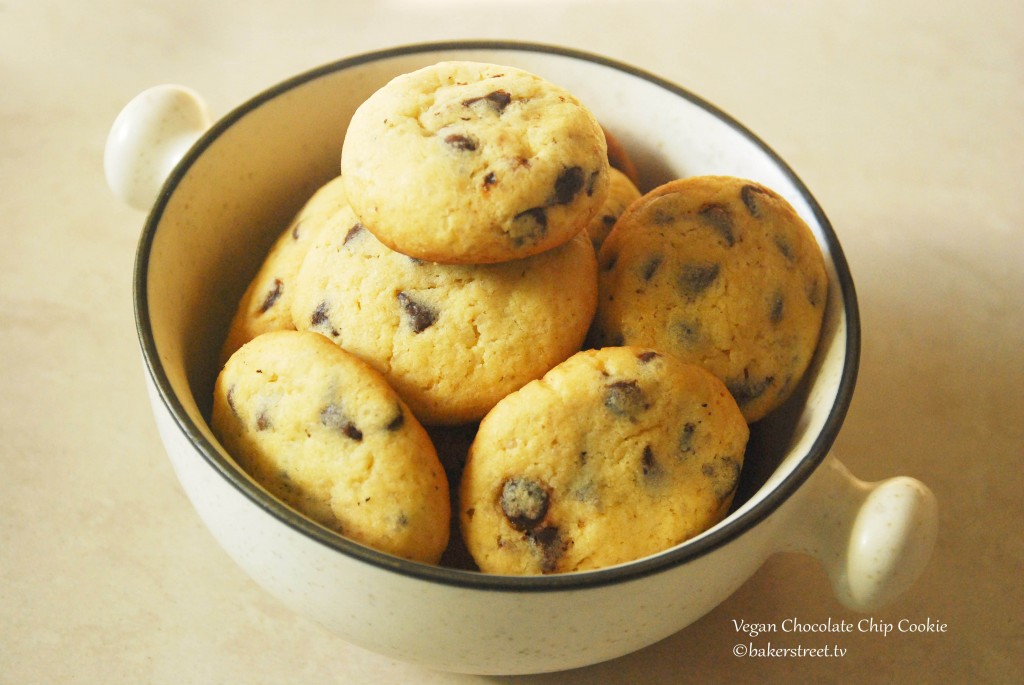 I'm guilty of not sharing more vegan recipes for my vegan friends, so looked around for a recipe, and this one is sure a keeper. I don't think I'll ever have to try another vegan chocolate chip recipe. If you'd like the honey can be substituted with black strap molasses too.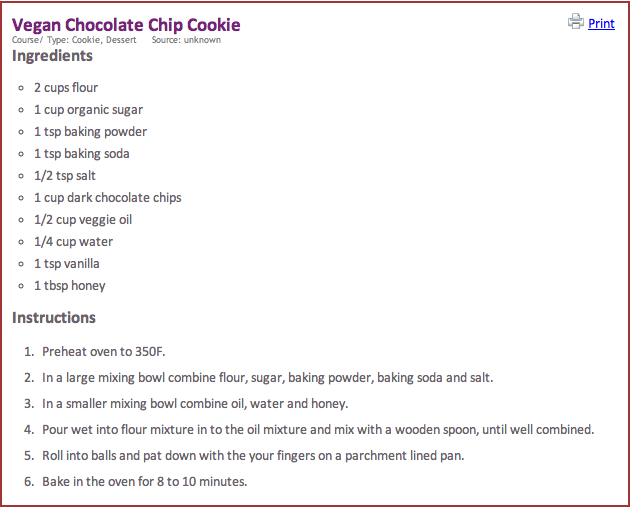 To round it off with a personal favorite, I give you Brown Butter Chocolate Chip Cookies.
I love using brown butter for baking, it adds a subtle nuttiness to the cookie. The recipe is simple and welcomes an addition of nuts or  toffee bits (something I've skipped).
Brown Butter Chocolate Chip Cookie
Author:
adapted from evil shenanigans
Recipe type:
Cookie, Dessert
Ingredients
1 cup butter, browned and cooled
¾ cup white sugar
¾ cup packed light brown sugar
2 egg, cold
2 teaspoons vanilla
2½ cups all-purpose flour
1 teaspoon baking soda
¼ teaspoon salt
¼ teaspoon cinnamon
11/2 cup semi-sweet chocolate chips
Instructions
Heat the oven to 350 F and line two baking sheets with parchment paper.
In the bowl of a stand mixer, or in a large bowl with a hand mixer, cream together the butter, sugar, and brown sugar until well combined.
Beat in the eggs, one at a time, until well blended. The mixture will be quite loose. Stir in the vanilla.
To the butter mixture add the flour, baking soda, salt, and cinnamon. Mix until they are just combined then add the chocolate chips. Fold until evenly distributed.
Scoop the dough by the rounded tablespoon onto the prepared baking sheets leaving at least 2-inches of space between the cookies for them to spread. Bake for 8 – 10 minutes, or until the cookies are lightly golden all over. Cool on the baking sheet for 3 minutes before transferring to a wire rack to cool completely.
And we're still not done! Part III will be delved into once my jars are are dwindling in their stock, and I'll be back with more irresistible and indulgent chocolate chip cookies.
Happy Baking!