Selling you this muffin by telling you how good it is is entirely pointless. All I'm going to do is strongly recommend that you – if you have 20 minutes free today – just go ahead and bake these. The original recipe hails from All Recipes using strawberries and I've adapted it slightly.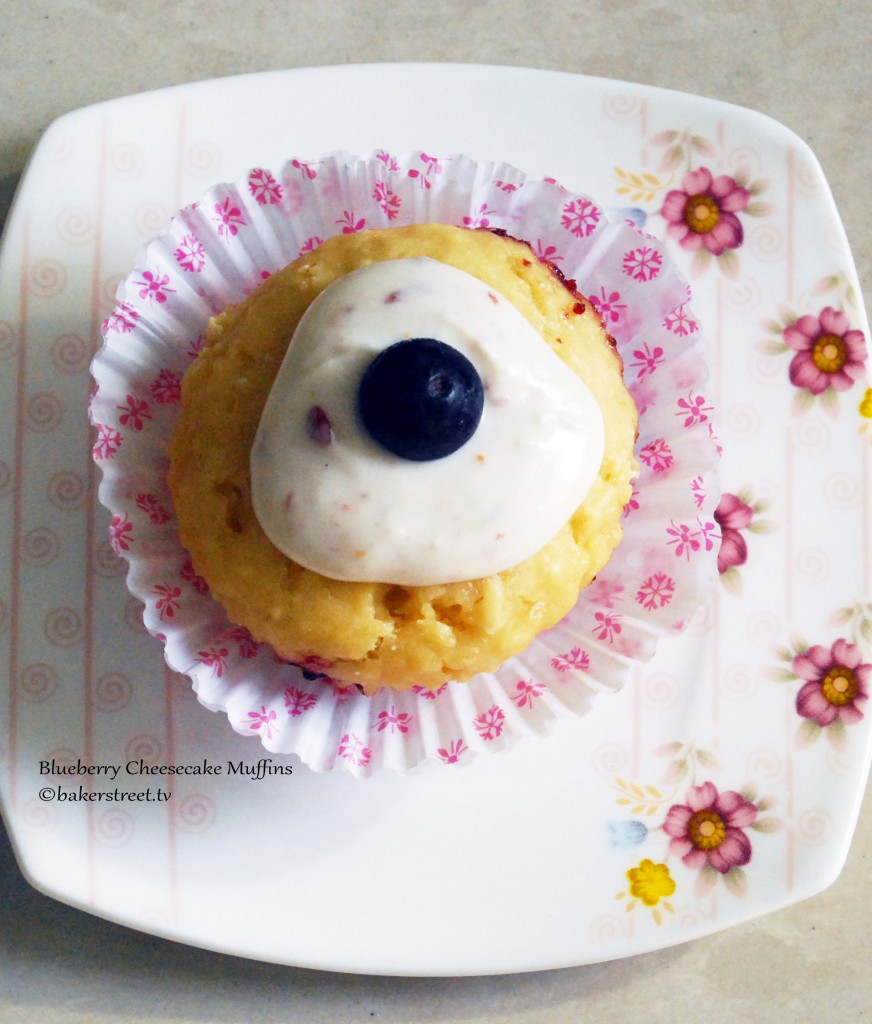 My changes: used a little more sugar to knock out the blandness, switched to blueberries, and finally, added mashed fresh berries to the cream cheese mixture, giving  it a lovely color. The tiny bites of berry are a lovely surprise. The cream cheese mixture is just perfect, I recommend making a little extra so that you can use it as frosting too.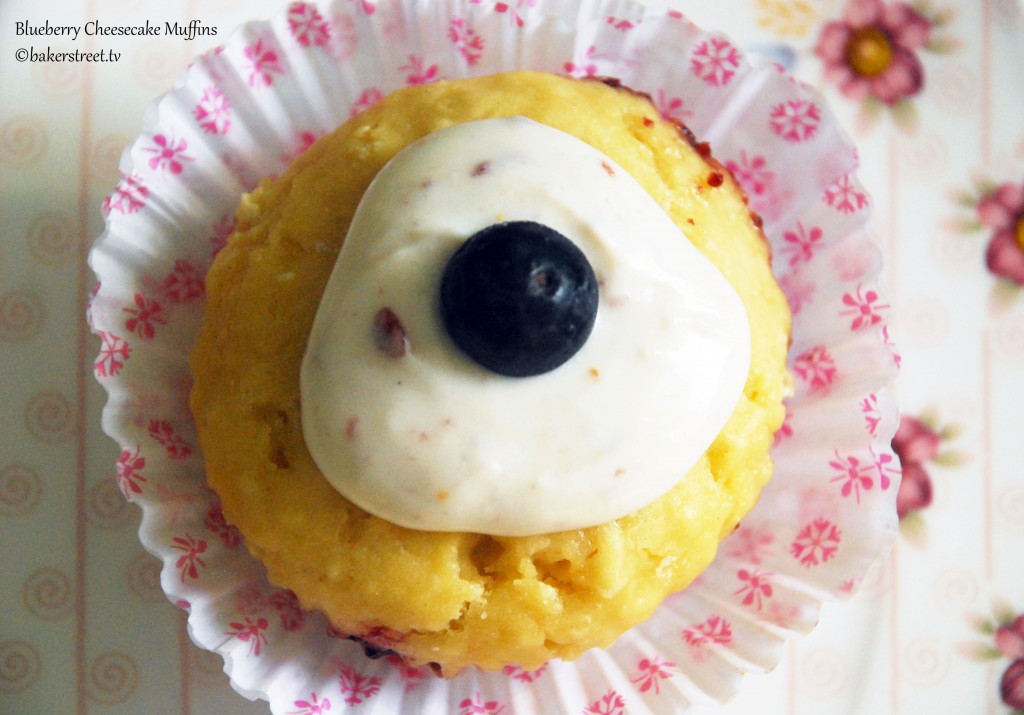 Over to the recipe: Soft and tender to the core with the cream cheese, easily adaptable, these berrilicious muffins are a perfect treat this Monday morning.
Muffin Monday: Blueberry Cheesecake Muffins
Author:
adapted from allrecipes.com
Recipe type:
Dessert, Muffin
Ingredients
½ (8 ounce) package cream cheese, softened
½ cup confectioners' sugar
2½ cups all-purpose flour
1 tablespoon baking powder
½ teaspoon salt
1 egg
1¼ cups milk
½ cup brown sugar
½ cup butter, melted
1 teaspoon grated lemon zest
¼ teaspoon vanilla extract
¼ cup blueberry jam
¼ fresh blueberries, roughly chopped or mashed with your hands
Instructions
Preheat oven to 375 degrees F (190 degrees C). Grease 12 muffin cups or line with paper muffin liners.
Beat together cream cheese and confectioners' sugar until smooth. Add the fresh blueberries, mix gently and set aside.
In a large mixing bowl, combine all-purpose flour, baking powder and salt. In a separate bowl, beat together egg milk, brown sugar, butter, lemon zest and vanilla extract. Stir egg mixture into dry ingredients, stirring just until moistened.
Spoon half of batter into muffin cups. Top each portion with 1 tablespoon cream cheese mixture and 1 teaspoon jam. Spoon remaining muffin batter on top.
Bake in preheated oven for 20 minutes, or until golden. Cool in pan for 5 minutes, then remove muffins and cool on rack. Store in airtight container.
Muffin Monday: Round Up
Happy Baking!