Monday morning, the jar nearly empty. A blurry weekend: parties, friends, intoxication. What I baked was a simple chocolate chip cookie but sharing that as a post would not have been justified. Over the last few years I've been baking, I have tried many variations of chocolate chip cookies and realized that there is no end to how much you can innovate: a chocolate chip cookie can be baked in a myriad delicious ways. Additions (nuts, oats, peanut butter, M&M, dried fruits…) are separate and not what I mean.
Quickly off the top of my head: Thin and Crisp Chocolate Chip Cookie, Thick and Chewy Chocolate Chip Cookie, A Gluten Free Chocolate Chip Cookie, Whole Wheat Chocolate Chip Cookie (the healthy choice), Cream Cheese Chocolate Chip Cookies (the not-so-healthy choice aka the Big 5 C's), and of course if the cookies is merely an excuse as a chocolate delivery system, then Double Chocolate Chip Cookie.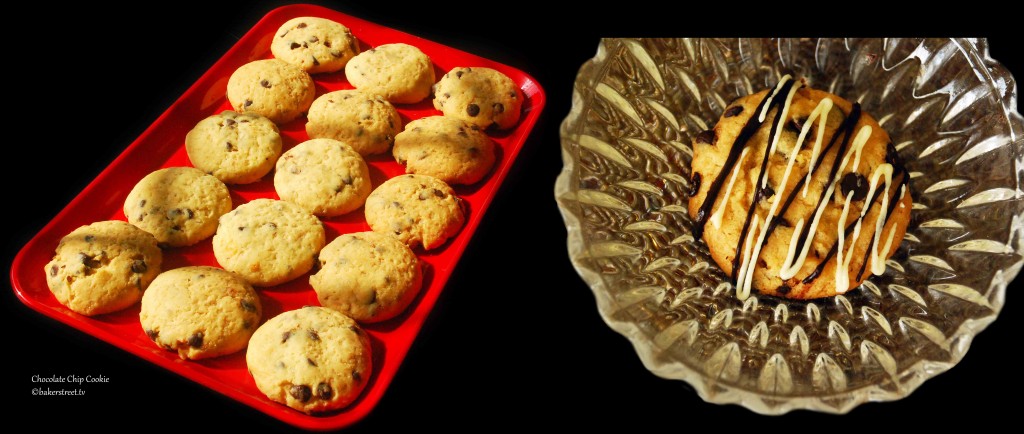 In this post, I'm sharing FOUR types of chocolate chip cookies: something for everybody. I'm going to add some nuts and berries to make all of them a little different but these are optional and can be avoided should you want a good ol' straight-up chocolate chip cookie.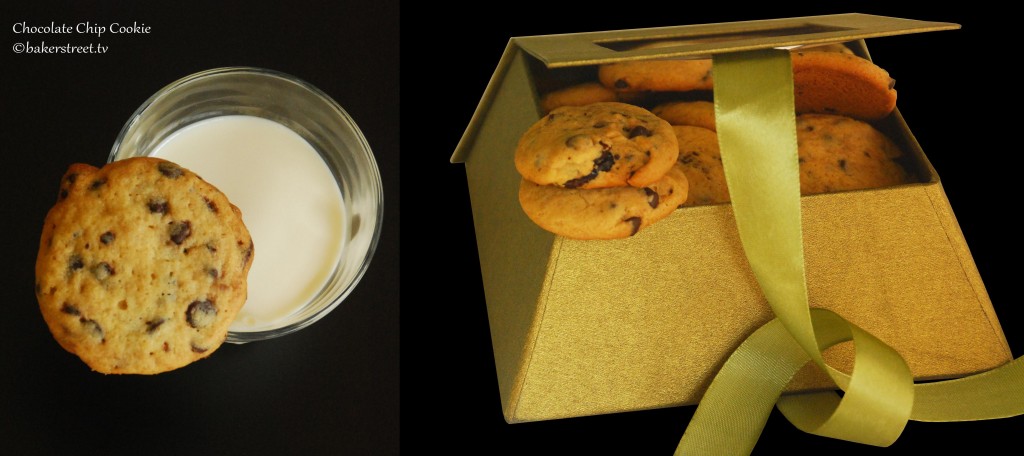 The ingredients are more or less the same, it's just the quantities that differ to yield these lovely variations (save for the gluten-free).
I haven't listed all the ones I'm sharing as I will have a second part to this poser. If I missed something, remind me and I will be sure to put it up in the next one.
First up is a soft and chewy chocolate chip cookie. The recipe I'm using is from Regan Daley's In The Sweet Kitchen.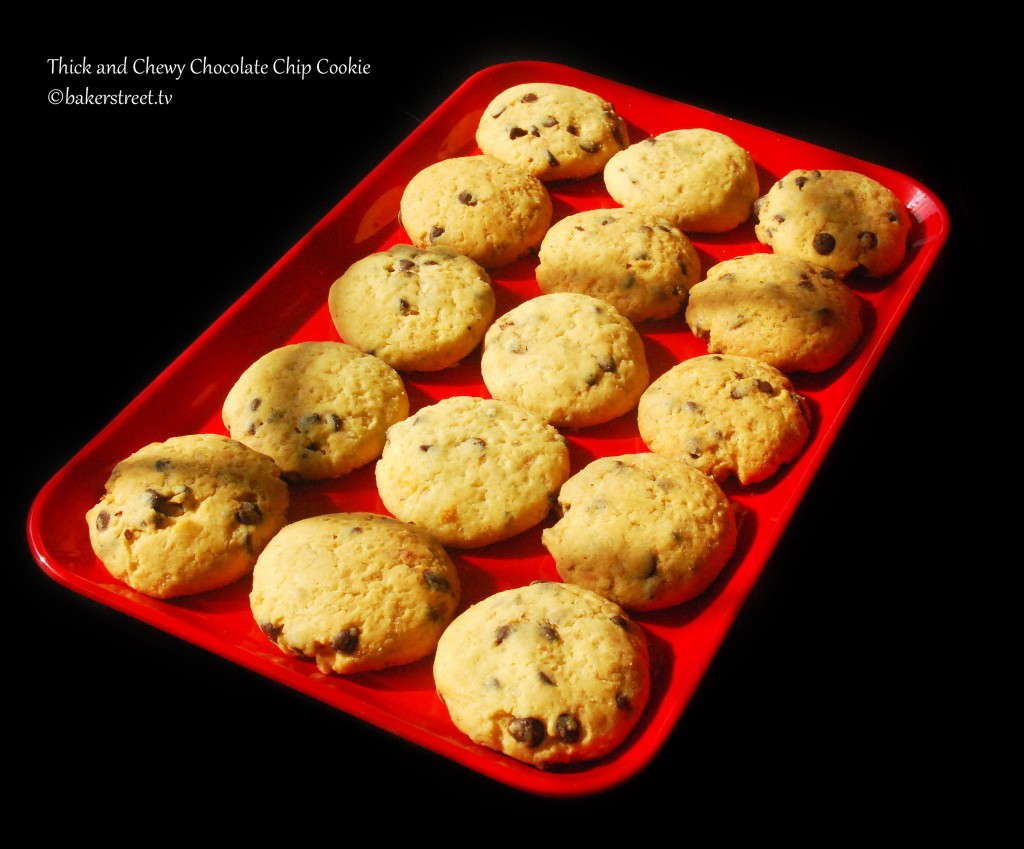 The dough is fragrant, buttery, and easily managed. The cookie doesn't expand much while baking so you'll need to flatten the dough a little. It takes about 8 to 10 minutes and keeps long in an airtight container.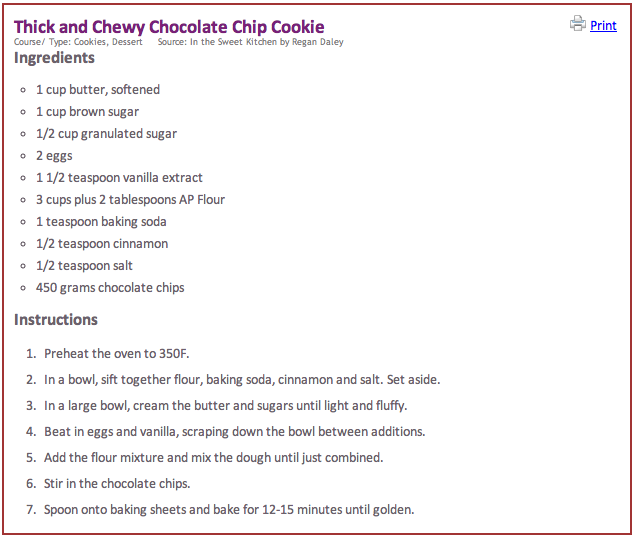 The second one is the whole wheat chocolate chip cookie. You know you want a bunch of these because of their healthy name alone…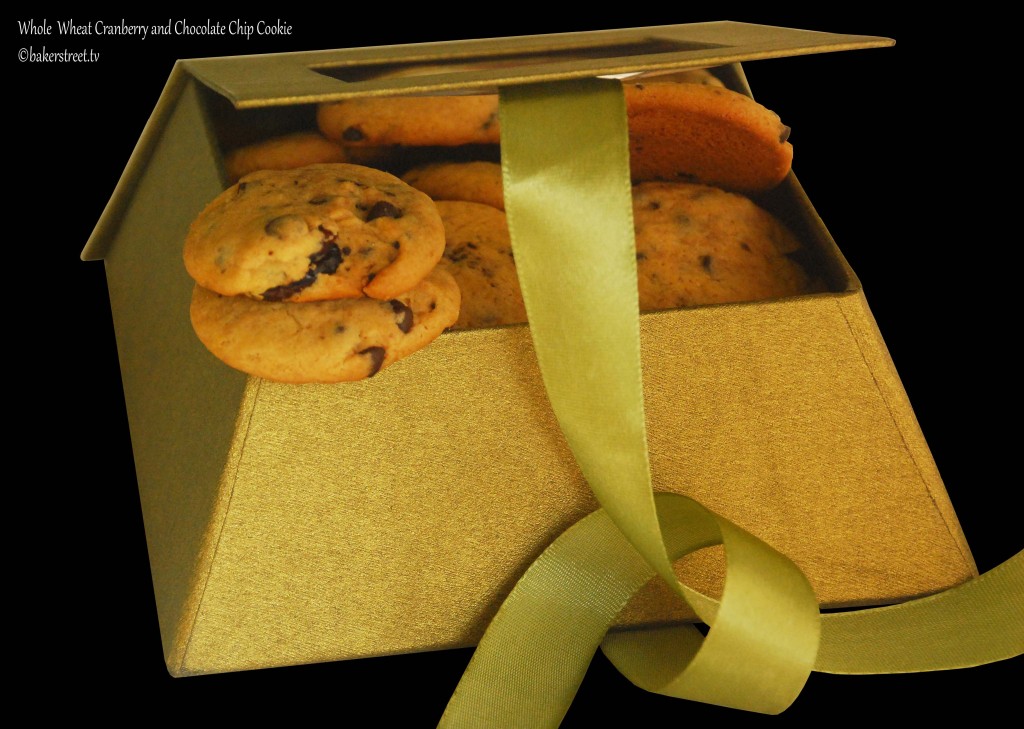 Think of a perfect cookie baked with wheat flour enveloping tart dried cranberries and dark and delicious chocolate chips. (you can also use walnuts/hazelnuts or any other dried fruit you like.) This recipe is has its origins in Kim Boyce's Good to the Grain.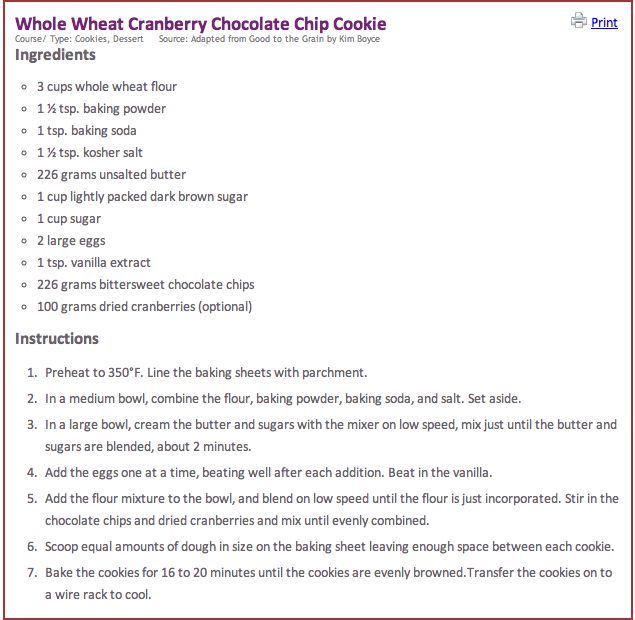 The thin and crispy chocolate chip cookies feature next. These are an all time favorite with my family.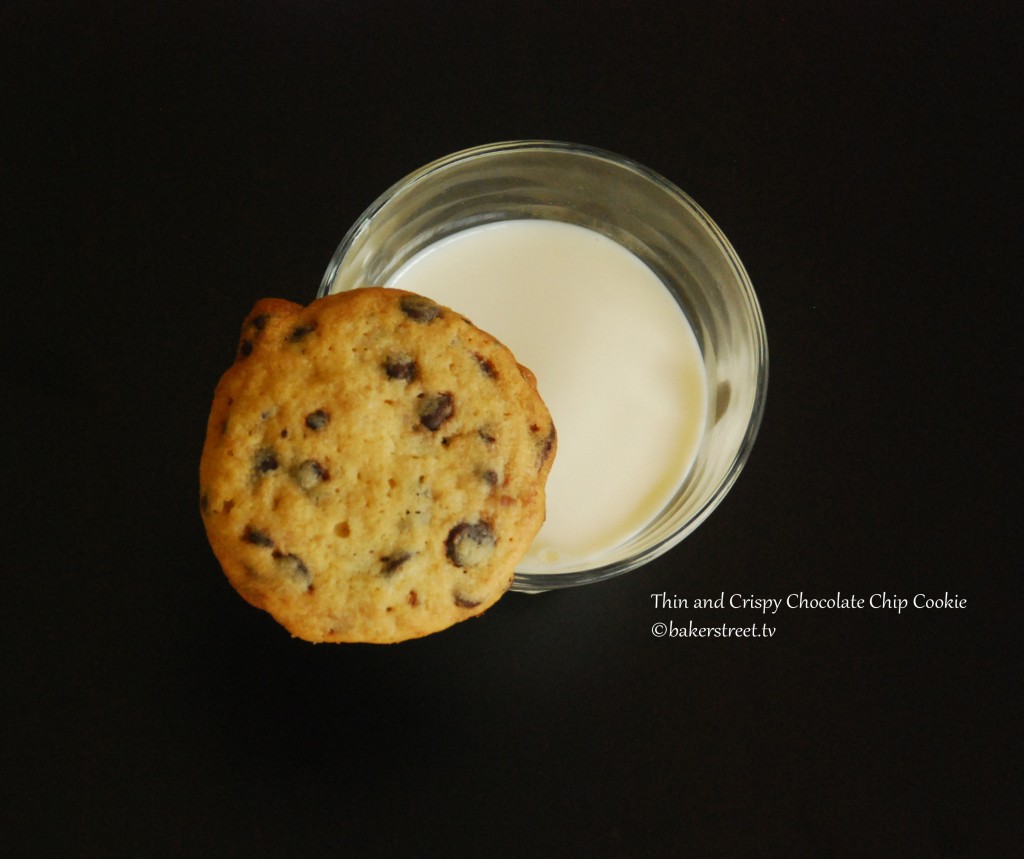 They are buttery, strewn with dark and white chocolate chips and you'd enjoy it with a cold glass of milk no matter age or occasion, day or night, summer or winter. An absolute classic! Adapted from Baking Illustrated.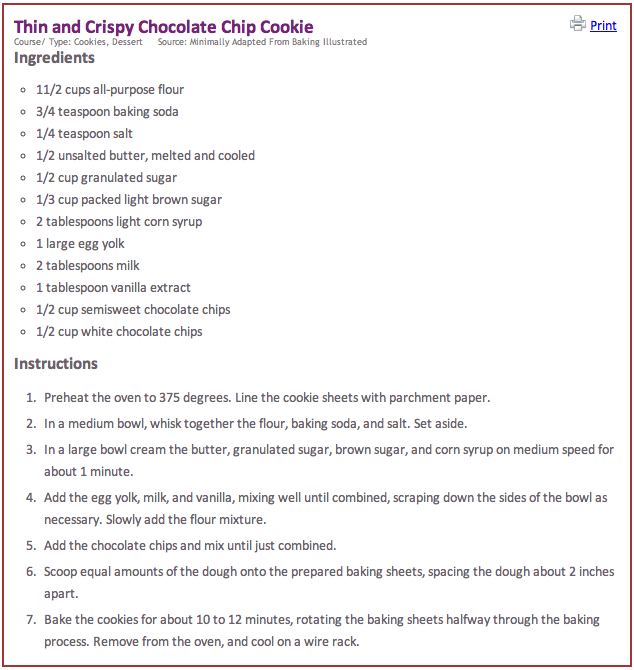 Back to indulgence and next up is a cream cheese chocolate chip cookie! Yes, it sounds exactly as delicious as it reads. Soft, tender, and speckled with chocolate chips, is it the ultimate dessert cookie. If you're in the mood for excessed – more chocolate – you could do a chocolate drizzle and feast on it after dinner.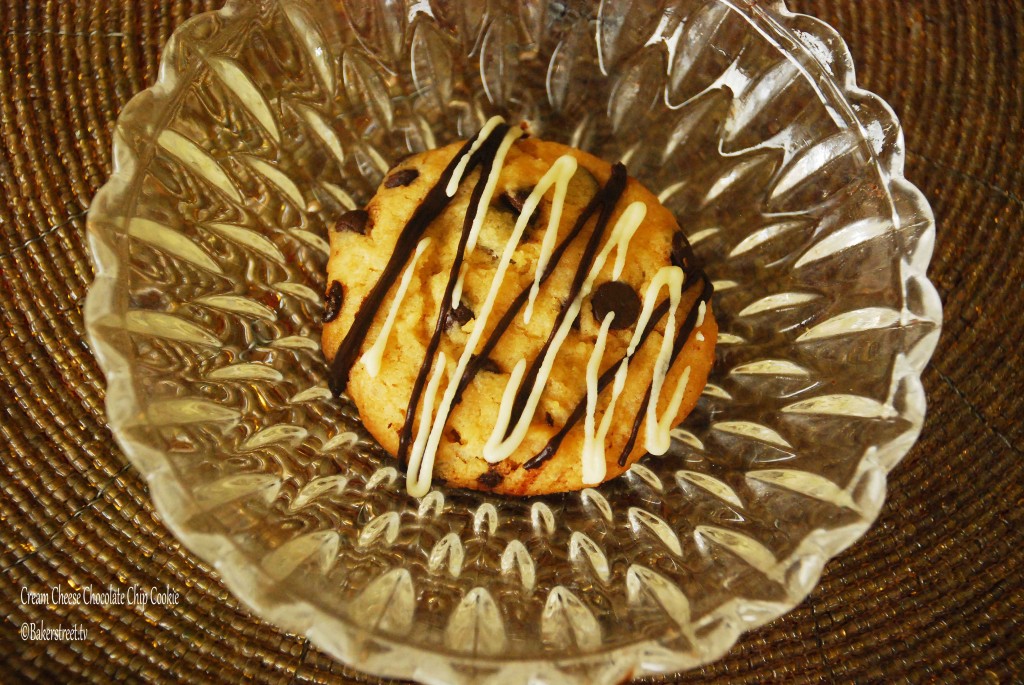 Cream Cheese Chocolate Chip Cookie
Author:
don't know whom to credit for this one
Recipe type:
Cookies, Dessert
Ingredients
170 grams (6 oz) cream cheese, at room temperature
¾ cup unsalted butter, softened
1 cup brown sugar
½ cup granulated sugar
2 tsp vanilla extract
½ tsp baking soda
½ tsp salt
2 cups all purpose flour
1½ cups semi sweet chocolate chips
Instructions
Preheat the oven to 325 F and line your cookie tray with parchment paper
In a medium bowl, combine flour, baking soda and salt. Set aside.
In a large bowl, cream together the butter, cream cheese and sugars until light and fluffy. Add the Vanilla.
Gently add in the dry ingredients and beat until well combined.
Stir in chocolate chips.
Scoop equal amounts of dough on the cookie sheet a
Bake 12-15 minutes or until edges are looking light golden brown.
Cool for 5 minutes on cookie sheets and then transfer to to wire racks to cool completely.
If you'd like me to feature any of your favorite chocolate chip cookies give me a shout and I would love to feature it in Part 2.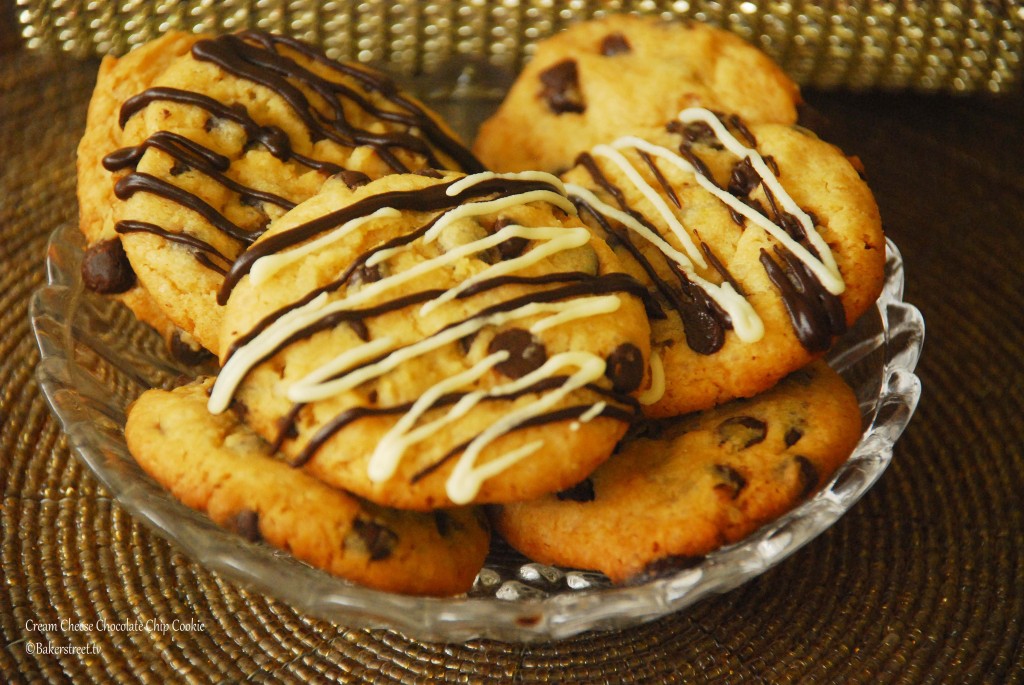 Happy Baking!