While you're reading this, I'm wearing a pink and white satin gown, walking down the aisle and being a bridesmaid at a close friends' wedding. After a month of backbreaking hard labor relocating to a new home, I've earned my holiday and am out for a week of wedding festivities!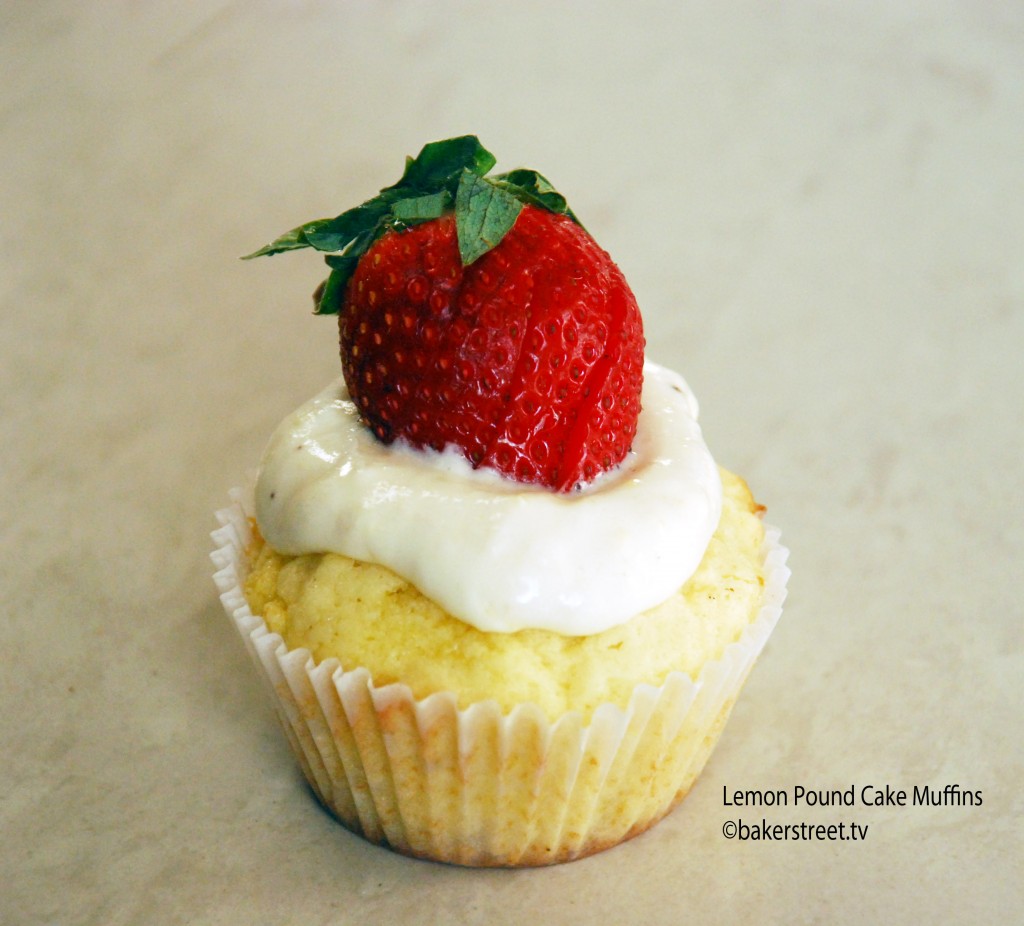 Traveling with a close group of friends across cities, non stop drinkage (hopefully!) and lots and lots of food is in store over the next week. The only gratification during this whole process has been having a batch of these rich muffins stuck in a corner. Instead of the glaze, I used a cream cheese frosting and topped it with strawberries.
Over to the recipe: Rich bites of heavenly pound cake, scent of lemon paired with a sweet cream cheese frosting and topped with strawberries.
Muffin Monday: Lemon Pound Cake Muffins
Recipe type:
Dessert, Muffins
Ingredients
½ cup butter, softened
1 cup sugar
2 eggs
½ cup sour cream
1 teaspoon vanilla extract
½ teaspoon lemon extract
1-3/4 cups all-purpose flour
½ teaspoon salt
¼ teaspoon baking soda
2 cups confectioners' sugar
3 tablespoons lemon juice
Instructions
In a large bowl, cream the butter and sugar until light and fluffy.
Add eggs, one at a time, beating well after each addition. Beat in the sour cream and extracts. Combine the flour, salt and baking soda; add to creamed mixture just until moistened.
Fill greased or paper-lined muffin cups three-fourths full. Bake at 400F for 18-20 minutes or until a toothpick inserted near the center comes out clean. Cool for 5 minutes before removing from pan to a wire rack.
Combine the glaze ingredients; drizzle over muffins. Serve warm.
Muffin Monday: Round Up
Happy Baking!