When I first started baking, Chocolate Hot Pots would regularly feature on my table after dinner or as a midnight snack. A batch consisted of 4 ramekins and sometimes I'd bake these in disposable foil cups so I could sneak in one after lunch at work.
When it came to deciding what I wanted to bake for the first time in my brand new kitchen, a new space that I hope to soon call my own, I went back to my comfort zone of baking a family favorite.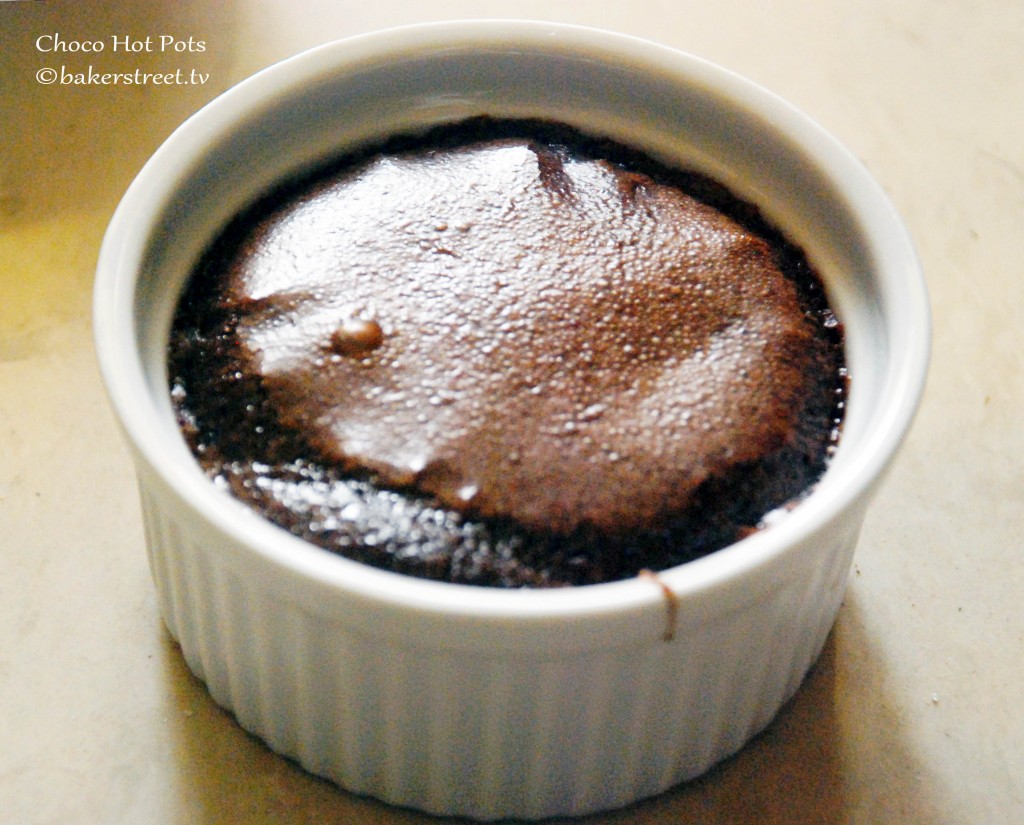 A bite of rich molten chocolate just melting in your mouth, the brownie like cracked surface (you know how much I like that), Hot Pots make for a dreamy dessert. A perfect chocolate fix.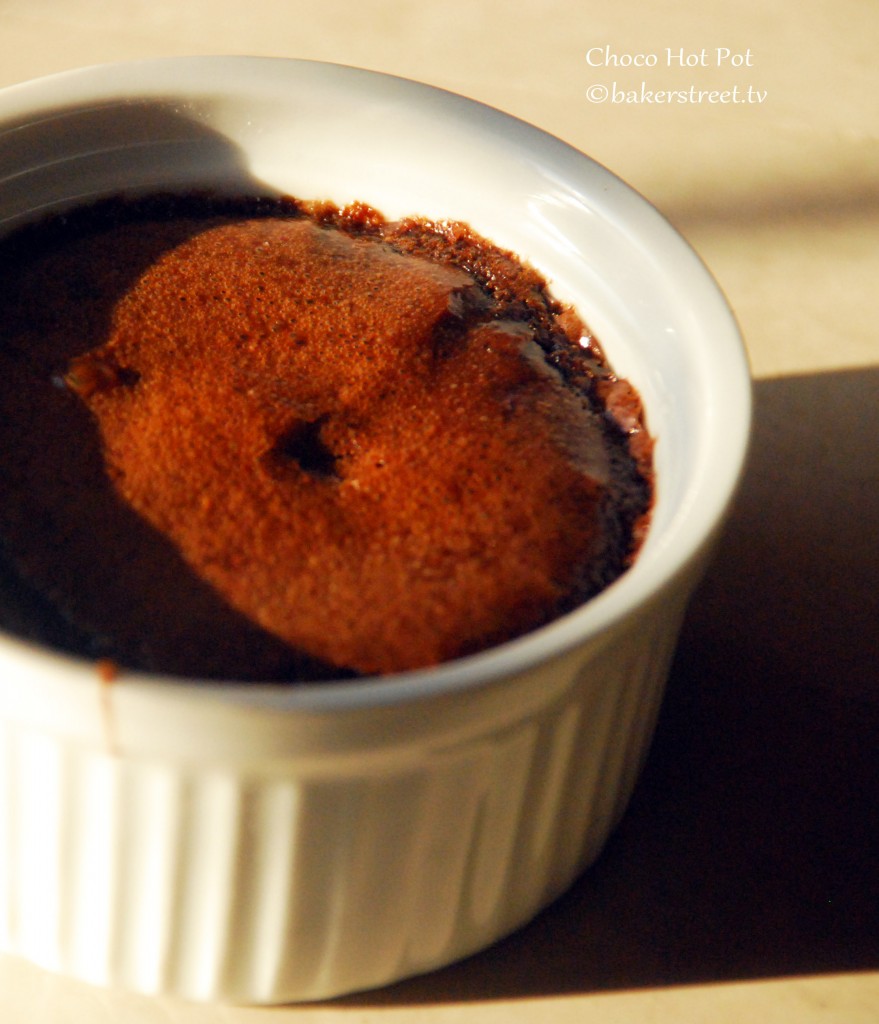 This post also marks the beginning of a delicious series I'm going to call 'Desserts for Two'. With an unpacked kitchen, limited pantry supplies and I barely making it to the oven without stepping on a hundred packed boxes, it's a great opportunity for me to bake and keep myself challenged. Desserts for Two will be my gratification for every box opened.
Come back next week because I have a bunch of strawberries staring at me.
Chocolate Blog Hop: Chocolate Hot Pots
Author:
By Nigella Lawson
Prep time:
Cook time:
Total time:
Ingredients
1 stick plus 1 tablespoon unsalted butter
4 ounces semisweet chocolate, with 60 percent cocoa solids
2 eggs
¾ cup superfine sugar
3 tablespoons all-purpose flour
Special equipment: 4 (2/3 to 1-cup capacity) ramekins
Instructions
Place a baking sheet in the oven and preheat to 400 degrees F.
Butter the ramekins with 1 tablespoon butter.
Either in a microwave or in a bowl suspended over a pan over simmering water, melt the dark chocolate and 1 stick butter, then set aside to cool a little.
In another bowl, mix the eggs with the sugar and flour with a hand whisk and beat in the cooled butter and chocolate mixture. Divide the mixture between the 4 buttered ramekins. Bake for about 20 minutes, by which time the tops will be cooked and cracked and the chocolate gooey underneath.
Place each ramekin on a small plate with a teaspoon and serve.
This month's bloghop is all about chocolate. So if you have a chocolate recipe that you've posted this month or plan to post this month, remember to hop along by linking it here.
Co-Hosted By:
A Little Bit of Everything, Astig Vegan, Badger Girl Learns to Cook, Baker Street, Baking and Cooking A Tale of Two Loves, Baking Extravaganza, BigFatBaker, Bon a Croquer, CafeTerraBlog, Cake Duchess, Cakeballs Cookies and More, Cooking with Books, Creative Cooking Corner, Easily Good Eats, Elephant Eats, Georgie Cakes, Hobby and More, Java Cupcake, Kitchen Belleicious, Mike's Baking, Mis Pensamientos, No One Likes Crumbley Cookies, Oh Cake, Preheat the Oven, Rico sin Azucar, Savoring Every Bite, Simply Reem, Smart Food and Fit, Soni's Food for Thought, Sprint 2 the Table, Teaspoon of Spice, That Skinny Chick Can Bake!!!, The Dusty Baker, The More than Occasional Baker, The Spicy RD, The Wimpy Vegetarian, Vegan Yak Attack!, Vegetarian Mamma, You Made That?
Happy Baking!