Muffin Monday is doing yet another simple recipe this week. These delicious orange date muffins – bursting as they are with a strong and very noticeable orange falvor – only take a few minutes to whip up. To make it a more complete experience, the buttermilk and melted butter give these muffins a rich and tender crumb.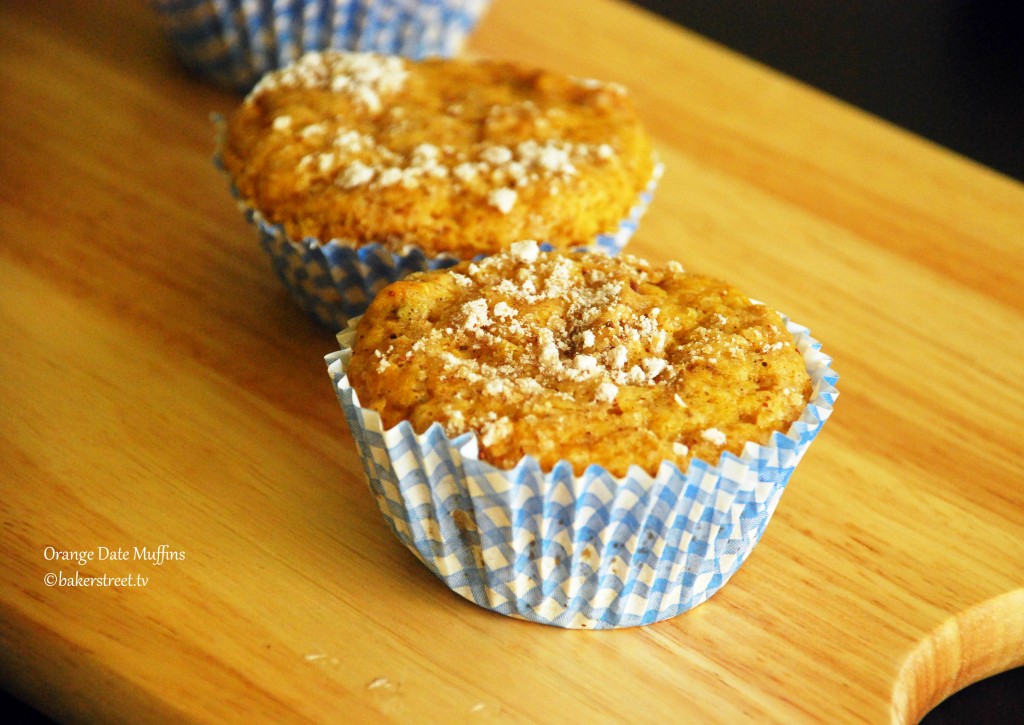 We will be kick starting our countdown to the holiday muffins on 31st October so stay tuned, leave a comment and let us know you're favorite holiday muffin.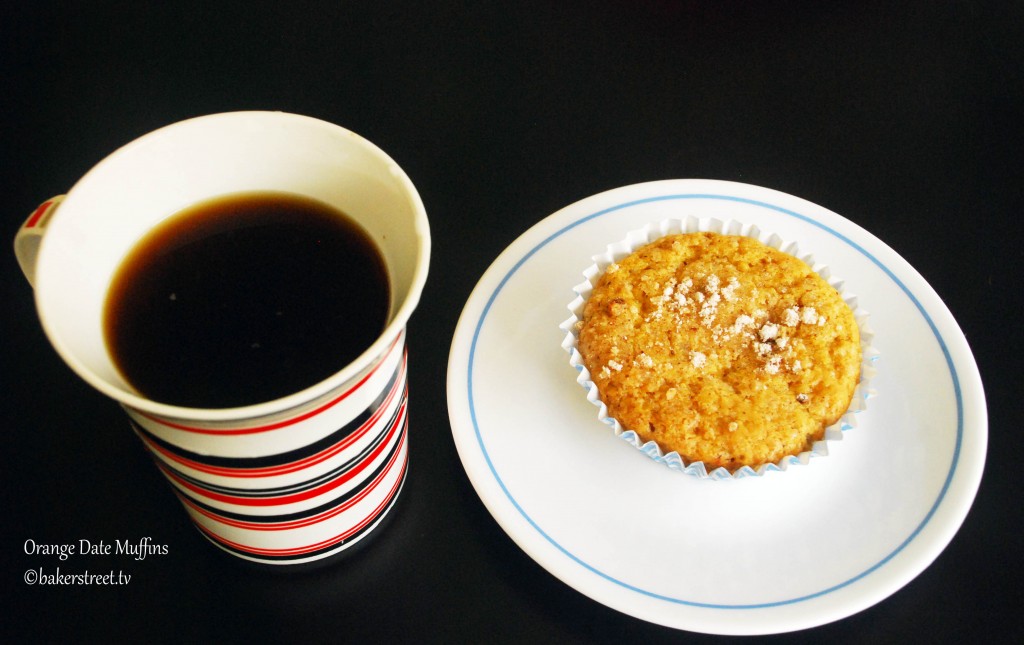 Muffin Monday: Orange Date Muffins
Author:
From a Baker's Kitchen: Techniques and Recipes for Professional Quality Baking in the Home Kitchen
Ingredients
1 cup whole wheat flour
1 cup unbleached all-purpose flour
½ cup light brown sugar
2 teaspoons baking powder
½ teaspoon baking soda
½ teaspoon salt
½ teaspoon ground cinnamon
2 teaspoon grated orange rind
⅓ cup fresh orange juice
¼ cup unsalted butter, melted and cooled
⅔ cup buttermilk
1 egg
⅔ cup chopped dates
⅔ cup walnuts, coarsely chopped
2 tablespoons sugar (optional)
½ teaspoon cinnamon (optional)
Instructions
Preheat oven to 400 degrees F and line a 12 hole muffin tin with liners or grease and set aside.
In a large bowl, combine the whole wheat flour, all purpose flour, sugar, baking powder, baking soda, and salt.
In a measuring jar or medium bowl, beat together the orange juice, buttermilk, egg and melted butter.
Add egg mixture to the flour mixture. Stir just until combined. Fold in the orange rind, dates and walnuts.
Evenly divide the mixture among the 12 muffins cups.
If you desire a topping then mix the sugar and cinnamon and sprinkle it on the top.
Place in the oven and bake for about 15 to20 minutes, or until very lightly browned and a toothpick inserted in the center comes out clean. Place on a wire rack to cool.
Makes 12 regular-sized muffins.
Muffin Monday: Round Up
Happy Baking!