There is that window in the evening, when hunger peaks. In the days when time wasn't a luxury, you had High Tea to cater to these pangs. Now it's just any random snack you can get your hands on. No matter if you're in the middle of a meeting or just back from the gym. Of course, the easy option is to eat cold pizza leftover from previous night's dinner, or a slice of toast with a generous helping of cream cheese or a burger on the pretext that dinner will be just a salad. But 9 out of 10 times it just doesn't happen. Its either your social life that is too demanding or you're just plain tired to actually put any effort into preparing your meal at the end of the day.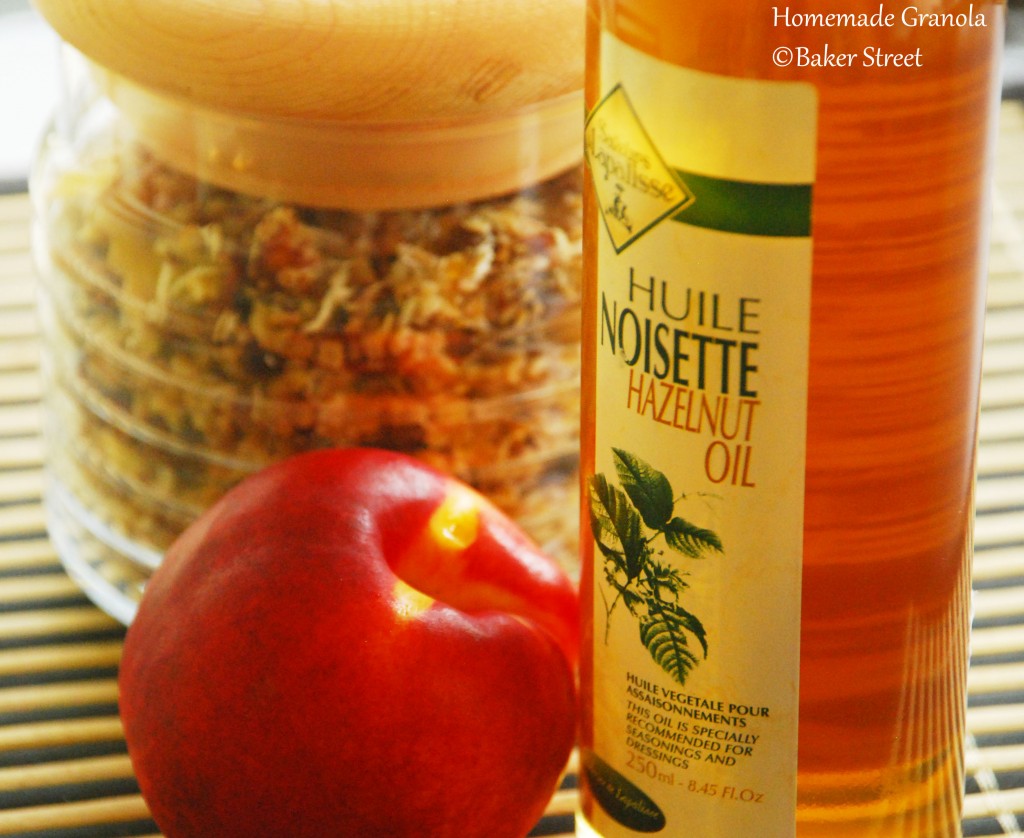 This post is your answer to a healthy evening snack. It's delicious; packed with flavors and nutrients. Apart from consuming it at any time of the day, it is quite rewarding to make this too. While it bakes, the kitchen is redolent with the aroma of sweet maple, nuts and cinnamon.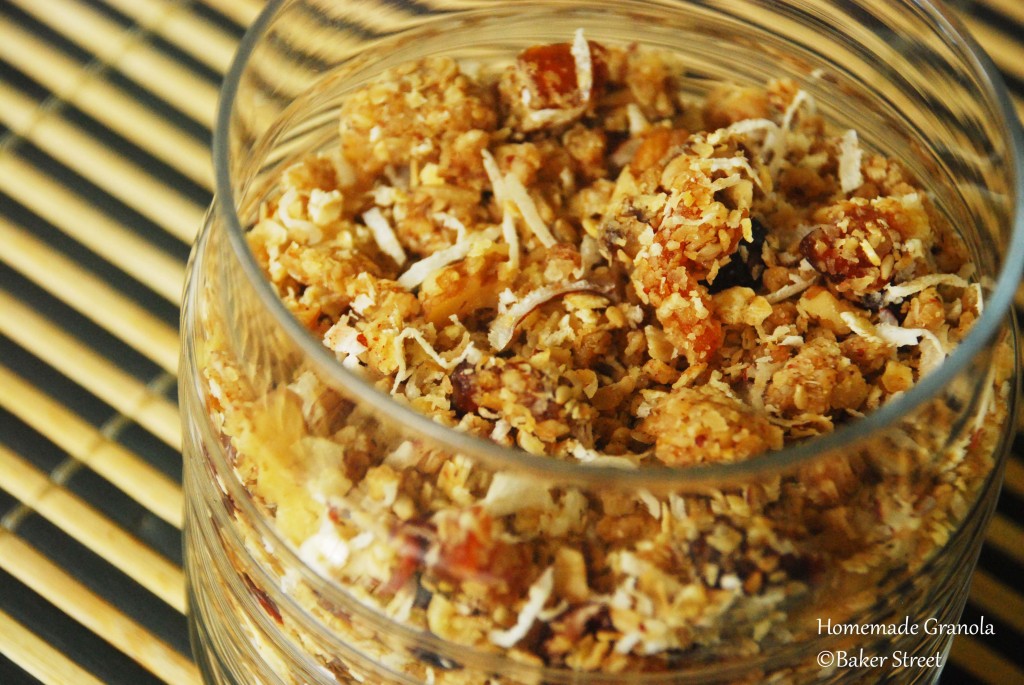 The recipe is easily adapted and you can add in nuts and fruits of your choice. I used hazelnut oil in place of canola oil to add a nutty flavor. The recipe requires for 2 cups of dried fruits. This is where you can really use your imagination and play with flavors you like. I used a combination of dried berries, tropical fruits and dates.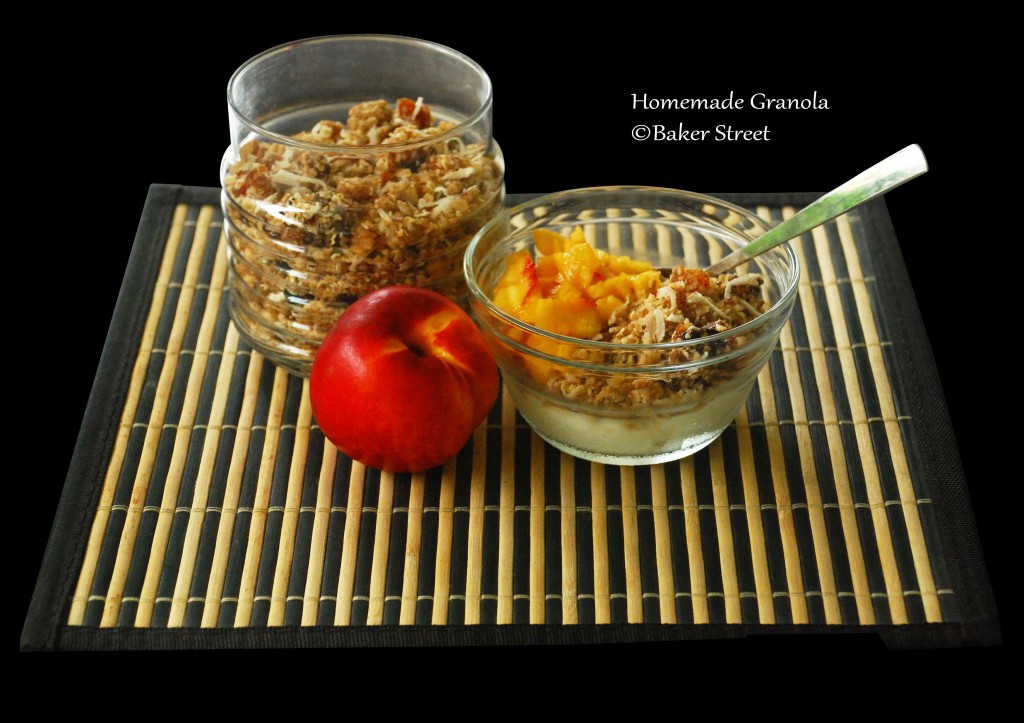 So all you need to do is whip up a batch and store it in an air tight container. Also, if you see the recipe only demands for the fruits to be added in the end, in which case another variation you can try is to divide the mixture into two halves,  add different fruits to each, and you can enjoy it day after day sprinkled on yogurt.
Author:
Adapted from Creative Culinary
Recipe type:
Granola, Breakfast
Ingredients
4 cups oats
1 cup flaked coconut
¼ cup sesame seeds
¼ cup sunflower seeds
1 cup chopped nuts (I used walnuts)
¼ cup brown sugar
2 tsp cinnamon
1 tsp kosher salt
½ cup maple syrup
¼ cup canola oil (I used hazelnut oil)
1 tsp vanilla
2 cups dried fruit (See Notes)
Instructions
Preheat the oven to 350F
In a large bowl, combine all ingredients except for coconut and dried fruits
Spread on cookie sheet and bake in a preheated oven for 10 minutes.
As soon as its out of the oven put it back in a bowl and add the coconut, mix well.
Mix every 10 minutes; the granola is done when it is no longer moist and is a golden color.
Once its completely cool, add dried fruits and store in airtight container.
Notes
– For 2 cups of dried fruits i used: dates, blueberries, cranberries, mango, papaya and pineapples. – Serve with yogurt and top with fresh fruit.
We're seeing the last of the nectarines now and here's how we savored our granola this morning.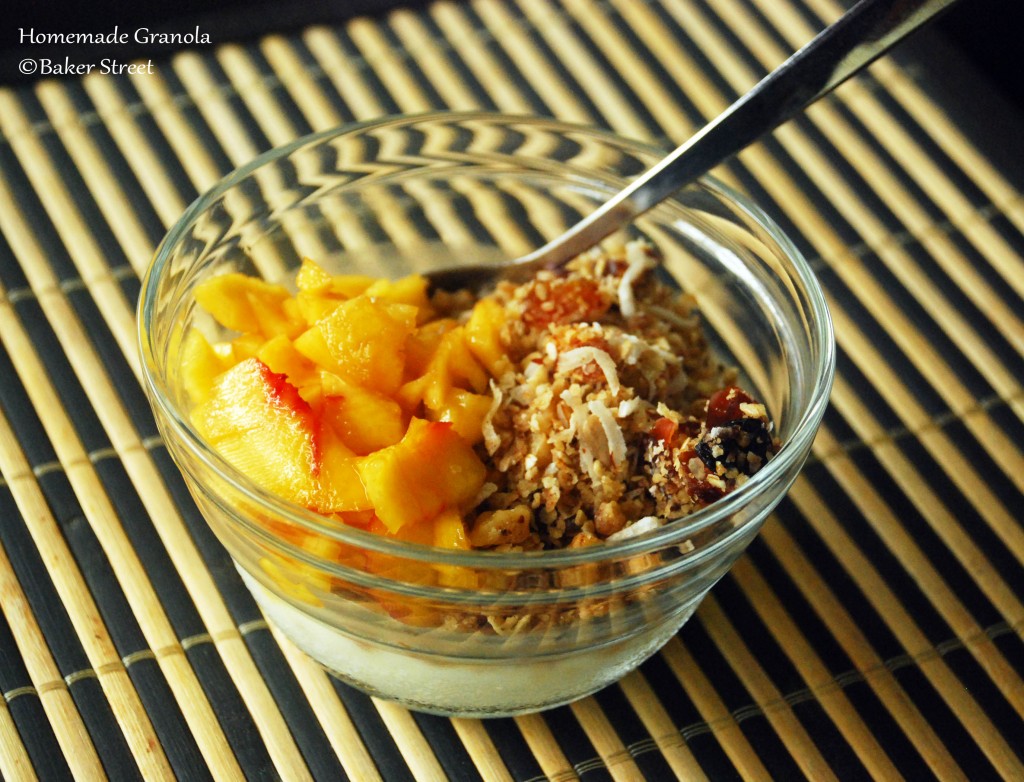 You can head over to Creative Culinary to see Barb's variation too!
Happy Baking!