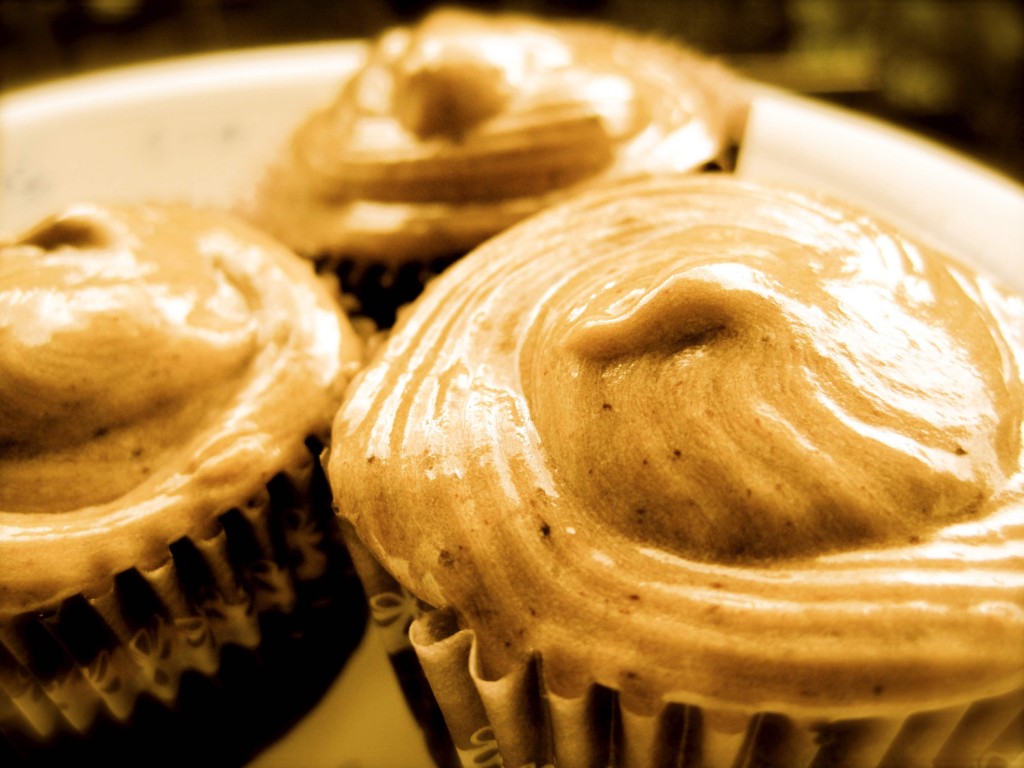 I love hazelnuts. Not so long ago I was willing to bake anything that involved hazelnuts. But that's not the reason I baked these melt-in-your-mouth brownies. I knew I had to make these the minute I read those three magical words. This recipe is from Abby's Dessert 4 Today Cookbook and I can't wait to get my hands on this book and try out the other 124 desserts.
The two best things about this dessert is:
– It needs only 4 ingredients (which you will definitely find in your pantry) and;
– In less than 20 minutes you have a delicious dessert to serve.


Nutella Fudge Brownies
Author:
Adapted from Abby Dodge and Creative Culinary
Ingredients
For The Brownies:
1 Cup Nutella spread
1 large Egg
5 Tablespoons All Purpose Flour
¼ Cup Hazelnuts
For The Frosting:
½ Cup Butter, softened
1¾ to 2 Cups Confectioner's Sugar
⅛ Cup Unsweetened Cocoa Powder
1 Teaspoon Vanilla
¼ Cup Warm Milk
2 Teaspoon Dry espresso or instant coffee
Instructions
For The Brownies:
Preheat the oven to 350 Degrees.
Spray a mini cupcake pan with nonstick cooking spray or line with foil liners.
Whisk the Nutella and egg in a medium bowl until smooth
Add flour and mix until blended.
Mix in ⅔ of the chopped hazelnuts.
Spoon batter into prepared muffin pan and sprinkle remaining chopped hazelnuts on top.
Bake for 10-12 minutes or until a toothpick when inserted comes out with wet, gooey crumbs.
Set on the rack and cool completely.
For the Buttercream Frosting:
Combine butter, sugar, cocoa and vanilla in a medium bowl and mix until everything is combined.
Combine milk and dried coffee; add slowly to mixture in bowl.
Beat at high speed with an electric mixer until uniform and fluffy.
If necessary, add up to ¼ cup additional confectioner's sugar until the mixture is somewhat firm.
Pipe or spread onto cool cupcakes.
Happy Baking!