I'm going to start off by letting you know a little about myself.
Born, raised and currently living in India. Baking is a passion. And even though I have absolutely no culinary background, it defines who i am. I absolutely love trying to create new things, experiment and keep myself challenged. I'm overzealous and extremely passionate. This blog is going to be a rant of an amateur baker.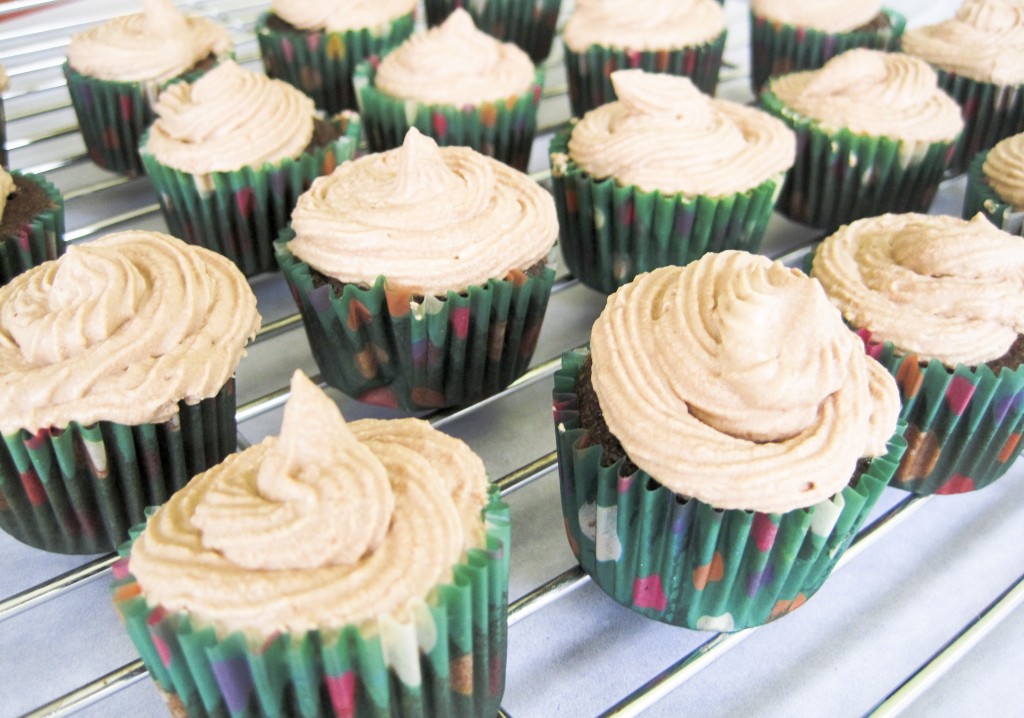 I baked on every single day last week. The idea is to keep trying new recipes, new methods and keep challenging myself to get better at what I love… baking.
I'm sharing a recipe of Espresso Fudge Cupcakes. I do not know whom to thank for this recipe as i found it scribbled in one of my old books.
The icing to go with these airy cupcakes is Jamie's (Lifesafeast) Chocolate Buttercream Frosting
Espresso Fudge Cupcake with Chocolate Buttercream Frosting
Ingredients
FOR THE CUPCAKES
1 Cup Flour
Cup Unsweetened Cocoa
2 Tsp Espresso Powder
½ Tsp Baking Powder
½ Tsp Baking Soda
¼ Tsp Salt
½ Cup Butter
1 Cup Sugar
1 Tsp Vanilla Extract
1 Egg
1Cup Milk
½ Cup Chocolate Chips
FOR THE FROSTING
350 grams powdered sugar
100 grams unsalted butter, at room temperature
50 grams unsweetened cocoa powder
4 TBSP very hot water
Instructions
FOR THE CUPCAKES:
In a large bowl, mix Flour, Cocoa, Espresso Powder, Baking Powder, Baking Soda, Salt
In a separate bowl, cream butter and sugar on medium until light and fluffy.
Reduce speed to low and add vanilla and egg
Add Milk and Flour Mixture alternately while still mixing
Stir in the chocolate chips
Bake at 350 for 20 minutes or until toothpick comes out almost clean
FOR THE FROSTING: Beat the butter and sugar using an electric hand mixer.
Add in the cocoa and hot water and blend until fluffy