This homey,  peach and lemon muffin recipe is bursting with fruit and lightly scented with lemon zest and vanilla extract. The lemon zest wakes up the flavors of this perfectly balanced muffin.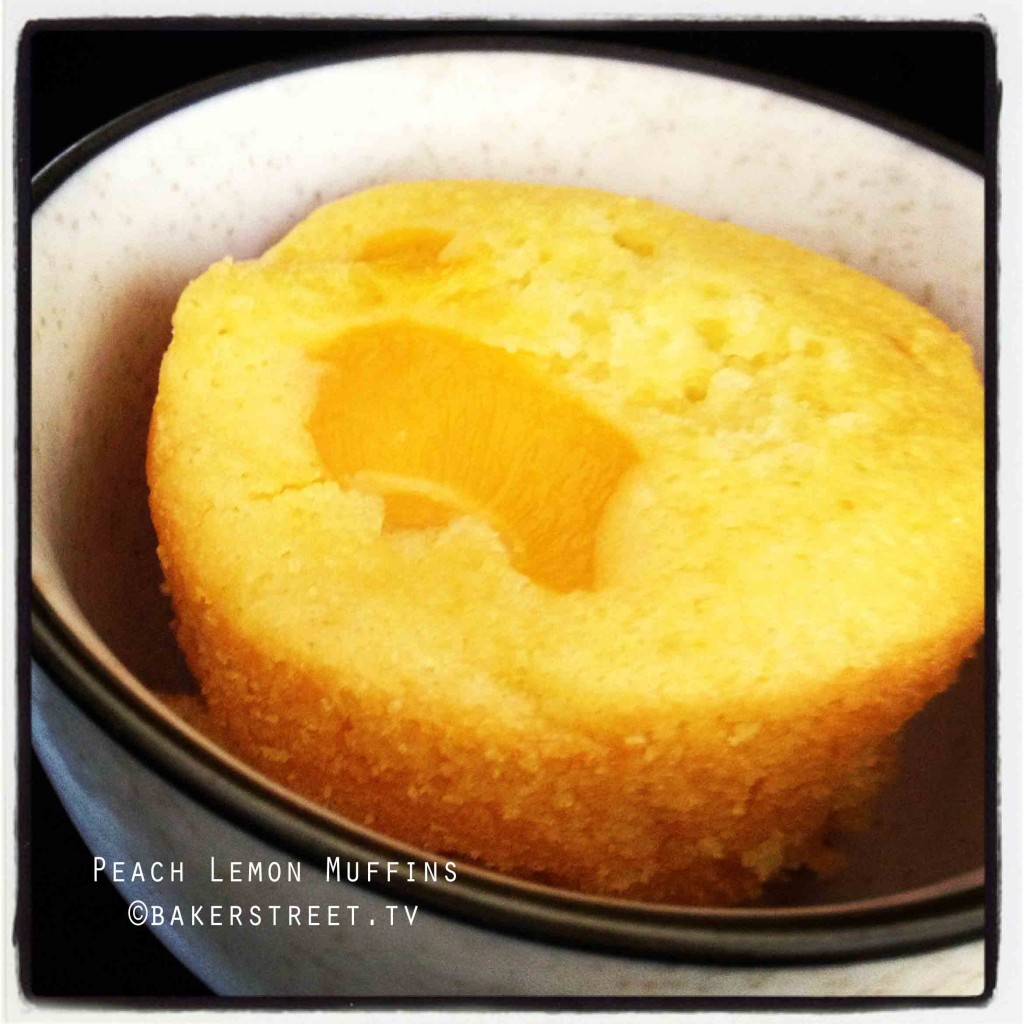 Ingredients
250g plain flour
3 tsp baking powder
½ tsp salt
100g caster sugar
1 egg
250 ml milk
75 ml sunflower oil or melted butter
Juice and Zest of 1 lemon
3 or 4 peaches, peeled, stoned and chopped, about 175g
Instructions
Preheat oven to 190ºC and line a muffin tray with large muffin papers cases.
Sift together flour, baking powder, zest, and salt in a large bowl and stir in the sugar.
In another bowl beat together the egg, milk and oil/butter and vanilla.
Pour the wet ingredients into the dry and stir gently until flour is no longer visible. Gently mix in the peach pieces and the lemon juice.
Spoon the mixture into muffin cases and bake for 20-25 minutes.
#MuffinMonday: Round Up
Happy Baking!